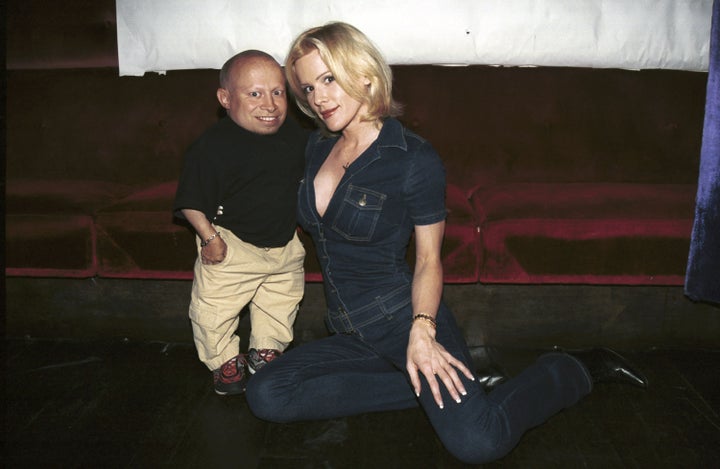 MINI-ME pocket rocket Verne Troyer proved size didn't matter the night he first bedded blonde Playboy model Genevieve Gallen.
Because the 2ft 8in tall Celeb Big Brother star took the beauty who would become his wife to HEIGHTS of passion she'd never dreamed of.
After he'd hopped on a CHAIR first to reach the bed, of course.
Curvy 5ft 6in stunner Genevieve, 36. reveals: "We had to be creative--but because of my yoga experience I could get into the right positions to make it work. And I was soon head over heels in love with Verne.
Popular in the Community