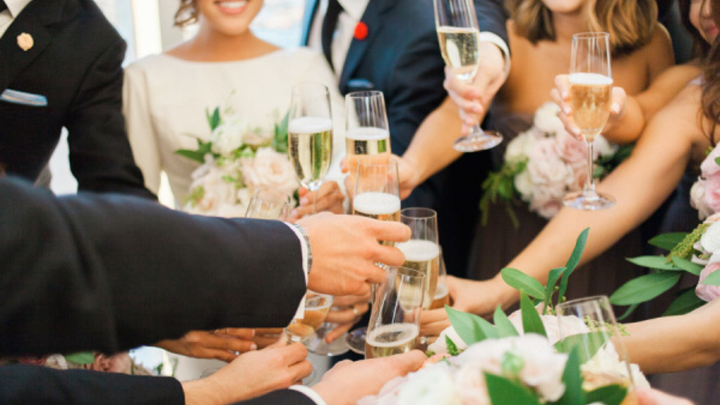 The Maid of Honor and Best Man in a wedding have an abundance of responsibilities from the time they are asked to stand by the bride and groom's side till the wedding day. Fortunately, there are several amazing apps that will help you get the job done and look like a rockstar throughout the wedding whirlwind.
When the bride needs your help picking out bridesmaid dresses or researching local vendors check out Style Me Pretty's new wedding app in the App Store. The Style Me Pretty Weddings App brings the most beautiful real weddings and the most talented vendors straight to the new iPhone app. Help the bride or groom collect beautiful elements from real weddings that reflect their unique style and vision. Then use those photos to find out who made those weddings possible and contact those vendors through the app. The app gives you access to more than 2 million beautifully curated wedding images, 75,000 talented vendors across the nation, 25,000 real wedding galleries, inspiration shoots and ideas.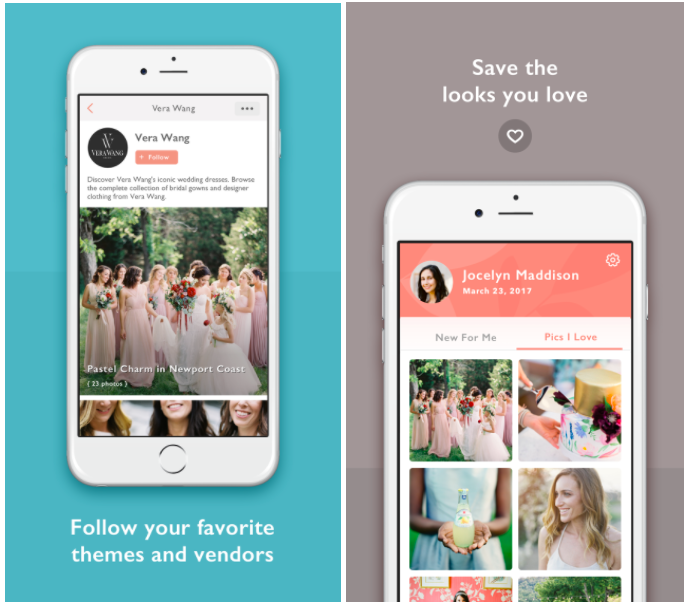 When it's to plan bridal showers or bachelor or bachelorette bashes you might want to look into Hobnob. This app is a mobile-first invitation app that helps you create stunning invites to send via text in seconds. It's easy to customize your invites and easier for guest to RSVP, no more tracking someone down to see if they are coming. Guest can respond and interact with the host and other guests without downloading the app or logging into social media. This is great for the people in our lives that don't check email but will respond to text!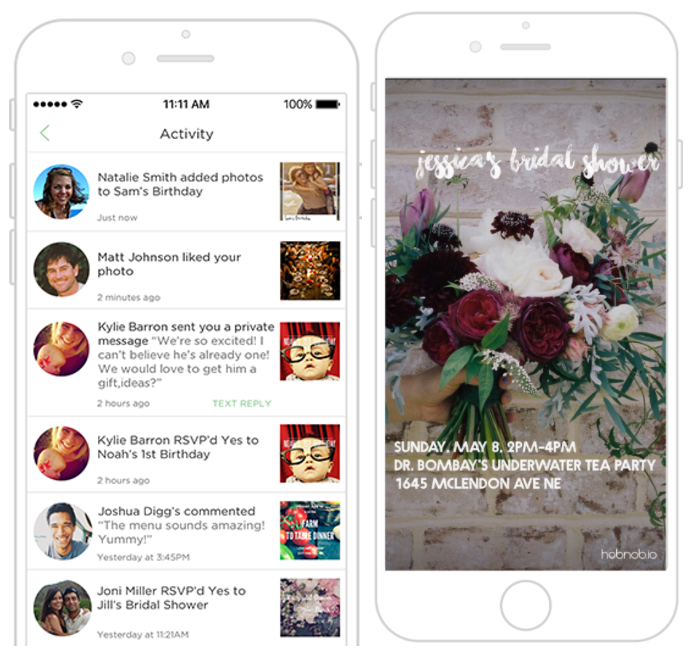 Maids of Honor and Best Men spend a lot of time and money being in a wedding. Mezi, a free app for iOS and messenger service for Android, is the perfect personal assistant and travel agent that can assist you 24/7 and is literally as simple as sending a text. You type a message to Mezi's chat-based service outlining your request, such as the bachelorette trip you're planning, a flight to the wedding you need to price out, restaurant reservation for you and the bridal party, and any personal preferences such as budget, favorite airline or hotel, dietary restrictions, and the app will take care of you with immediacy, customization and accuracy. This is the MOH and Best Man assistant we've been looking for!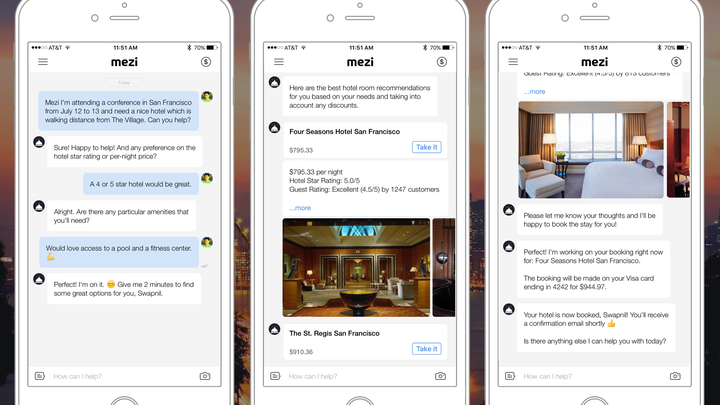 One of the less obvious apps that wedding parties are using is DoorDash. Use this on-demand food delivery app to schedule the couple's favorite restaurant food to be delivered to their bridal showers, the bridal suite where the bridesmaids are getting ready, to the venue for vendors or for bachelorette parties that want to stay in before going out. The wedding day is extremely busy and often the wedding party doesn't have time or forgets to eat. We almost did this for my wedding, it's the last thing you think of! The MOH or Best Man can simply download the app, input the delivery address and have food delivered straight to their door - and look like a hero!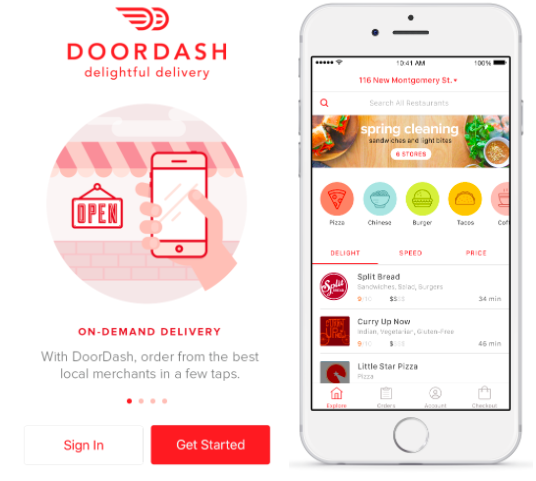 Poshmark has a wide selection of gently used fashionable clothes you might need for all your wedding related events. Find bridesmaid's dresses, designer shoes, accessories, or even the bride's wedding dress at up to 70 percent off retail prices. Additionally, Poshmark's Boutiques section allows shoppers to shop from sellers that offer a curated selection of brand new merchandise. Once the wedding is over, you can easily re-sell the items you no longer wear on Poshmark - no one needs bridesmaid dresses they only wore once taking up room in their closets when they can be sold for extra cash.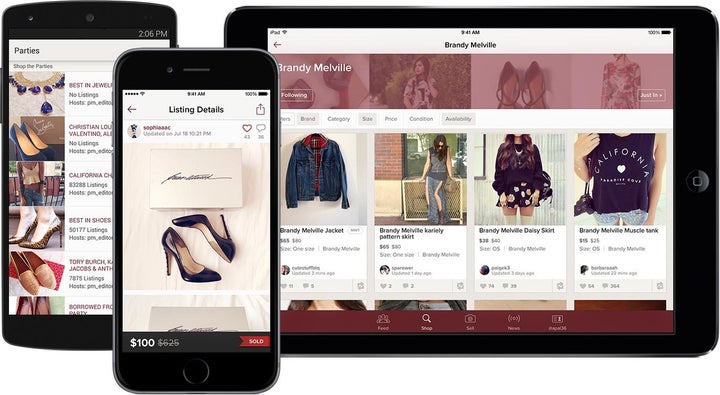 Let's be honest ladies, we've all had this text from our friends before, "What are you wearing?" Now, you can show each other the whole wardrobe and coordinate outfits easily for bachelorette trips, wedding showers or other special events using Glamoutfit.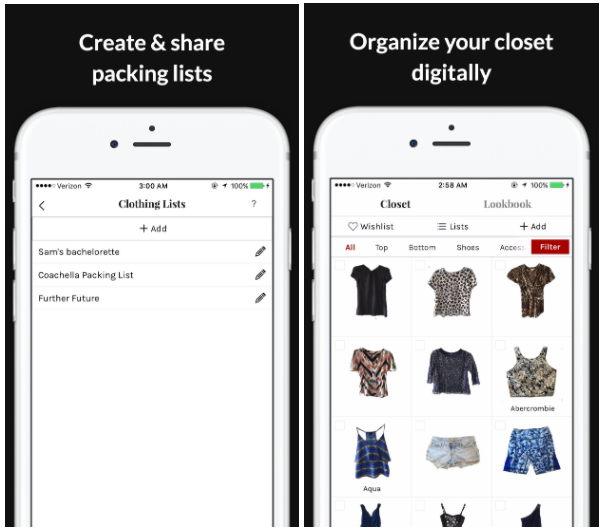 Whilo is a social gifting app that would be perfect for all types of brides: the picky bride, the indecisive bride, the "get-me-anything" bride or the practical bride who really only wants items she'll actually use. I see this being really useful for brides having a lingerie shower since you can share your list with a limited amount of friends to keep it more private than a typical registry where your grandmother has access.
With Whilo, any and all brides can make their own custom lists of their favorite finds. By simply browsing online or in-app, Whilo makes it easy to add items to their list with the click of a button (or a double tap on their phone). By allowing their friends and family to follow them on Whilo and keep up with their lists, they can be sure to receive the perfect gift every time. For the MOH that has to help the bride and groom register for gifts this could be really useful.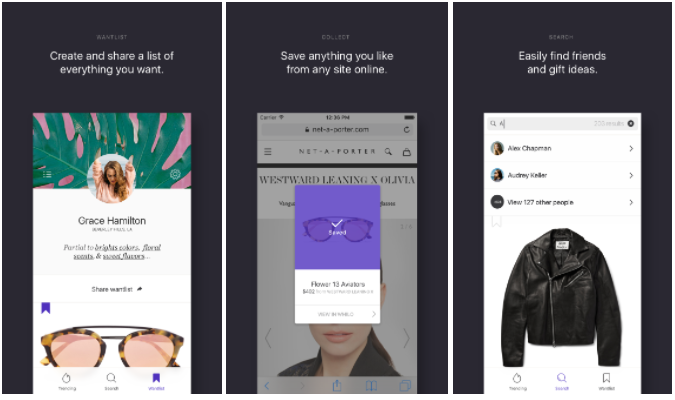 The talented team at STYLEBEE did my bridal party hair and makeup for my wedding and I wouldn't have done it any other way. They are professional, punctual, friendly and incredibly talented! For wedding showers, bachelorette parties or any other time you need to look great they will come to you saving you time and money. For a MOH on the go, look into this!
Creative Director, Chantelle Hartshorne says,"We created STYLEBEE for busy women on the go - it's a service that lets anyone book beauty services with the tap of a finger. We send vetted professionals to your doorstep, whether it's at your home, office or hotel. You can choose from a large array of beauty services for any occasion and at (virtually) any time of the day in San Francisco, LA and Las Vegas. We are also a great option for brides, as we have done the hard part of searching for talented and experienced bridal beauty professionals and streamlining the reservation process for their wedding or special event."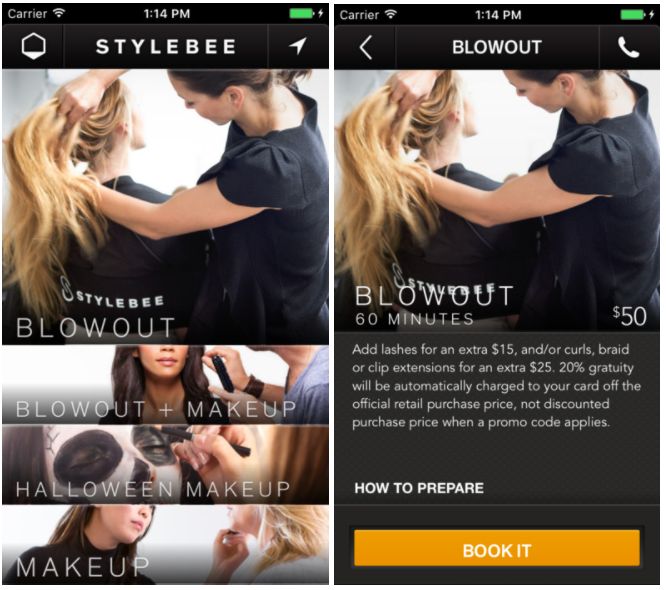 OfferUp is the largest mobile marketplace for local buyers and sellers, and it makes buying and selling things in your neighborhood as simple as texting a photo to your friend. Since Maids of Honor spend an average of $1,600 for a wedding, this app can be the maid of honor's penny saver for every wedding-related event leading up to (and including) the big day. OfferUp makes it simple to browse for items for sale in your area -- like decorations for the bridal shower or bachelorette party -- by showing photos of items for sale and providing in-app chat to make meeting up with a seller seamless.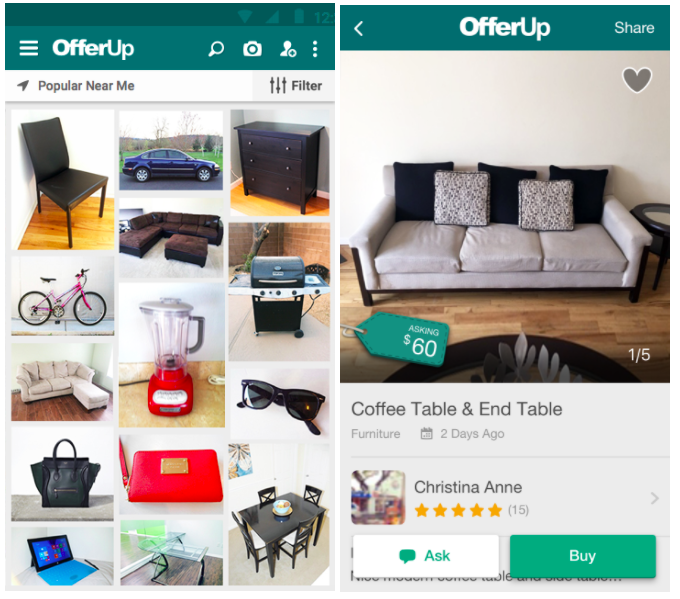 All of the apps listed above are available for free to download in the App Store. For a list of the best apps for the bride check out this previous post.
Related
Popular in the Community