Too often we hear the phrase wunderkind applied to just-out-of-college startup CEOs in Silicon Valley. Here's a vote for using the term in the intended way: to convey that there's a certain degree of novelty, and yes, wonder, in the ideas that spring from the minds of our youngest generation.
To restore our sense of wunder, we've partnered with Cisco to profile outstanding kids from around the world who are using technology and ingenuity to speed the pace of social change.
Richard Turere, Kenya, 15
Richard Turere grew up along the edge of Nairobi National Park in Kenya. As a young boy tasked with protecting his family's livestock from roaming lions, he sought a solution that would both protect the livelihoods of citizens in his rural community and prevent others from killing lions in order to do so. Turere, a tinkerer by birth, came up with an ingenious, safe, cost-effective solution: he created "Lion Lights," a solar-powered circuit, to scare off lions with flickering LED lights. The experiment was so successful that he had installed 75 Lion Light systems in Kenya by the time he was invited to speak at a TED Conference.
Katie Stagliano, United States, 14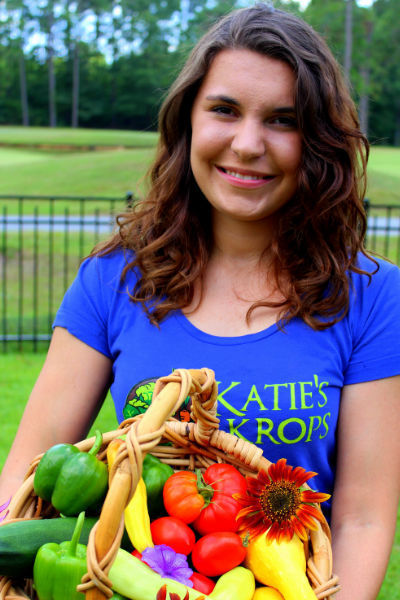 Now here's a case of someone literally creating change in her own backyard. When she was a wee 9 year old, Stagliano came home with a humble cabbage seedling. Under her watchful eye, her cabbage grew to 40 pounds. A natural do-gooder, Stagliano donated the cabbage to a soup kitchen, where it helped to feed more than 275 people. After noting the long line of people who were in need of food, she devoted herself to doing even more. Now, she runs a nonprofit called Katie's Krops, which donates thousands of pounds of fresh produce to organizations that feed those in need.
Duro-Aina Adebola, Akindele Abiola, Faleke Oluwatoyin and Bello Eniola, Nigeria, 14 and 15
At Maker Faire Africa, these young women created a generator that was powered through an infinitely renewable resource -- human urine. They found that just one liter of urine could translate to six hours of electricity. It works like this: Urine is put into an electrolytic cell, which separates out hydrogen. After the hydrogen is purified with a water filter, it's pushed into a gas cylinder and then into liquid borax, which removes moisture from the gas. The hydrogen is then pushed into the generator. While Inhabit noted that it's not a standalone generator -- the electrolytic cell requires an initial power source -- it's an ingenious piece of technology that could be indispensible in, say, a natural disaster.
Azza Abdel Hamid Faiad, Egypt, 18
With an eye on Egypt's high plastic consumption -- estimated at around 1 million tons each year -- Faiad, a 16-year-old from Alexandria, Egypt, developed a method for generating biofuel by breaking down plastics. She identified a low-cost catalyst for breaking down plastic waste, which creates products like methane, propane and ethane, which can be converted to ethanol. As one of Faiad's mentors, Nourwanda Sorour, noted to SciDev.net: "Plastic waste is a real problem in Egypt and in most developing countries and this project is simply converting the problem into a solution." According to Faiad's calculations, this process could generate the equivalent of $78 million worth of hydrocarbon gases each year. The last we heard from her, she was seeking a patent through the Egyptian Patent Office.
Param Jaggi, United States, 15
It all started in 2008, when Param Jaggi was sitting at a stop sign in Texas. He was watching the exhaust spew from the car in front of him, and realized that there had to be some way to capture all those dirty fumes. Turns out, he was right. Jaggi invented a device called the Algae Mobile that plugs into a car muffler, removing almost 90 percent of the CO2 from car exhaust. This fascinating invention is scarily simple: a live algae colony lives in the device, consuming the CO2 as it's created and transforming it into oxygen. Now 20, Jaggi is the founder and CEO of a company called Ecoviate, a research and development company that deals with consumer sustainability.
Kenneth Shinozuka, United States, 15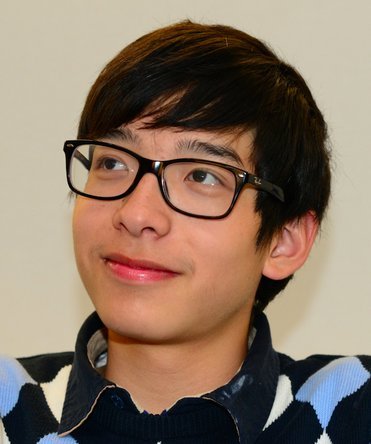 Ever since he was a young child, Shinozuka has combined his fascination with technology with his love for his ailing grandfather. At only 6 years old, he invented Smart Bathroom, a watch that sends a buzz alert to a caretaker when an elderly person falls in the restroom. The next year Shinozuka invented Smart Medicine Box, a highly developed pill box that flashes lights and emits sounds when a patient needs to take their medicine. However, his most recent invention is what will not only change his grandfather's life, but the lives of Alzheimer's patients around the world. Shinozuka created a wearable sensor that can be attached to a patient's sock or foot, so that caretakers know when the person has wandered off, relieving the extraordinary burden of worry for those who care for the dementia-affected elderly. Shinozuka's invention won him the 2014 Google Science Fair Award -- and an incredibly promising future.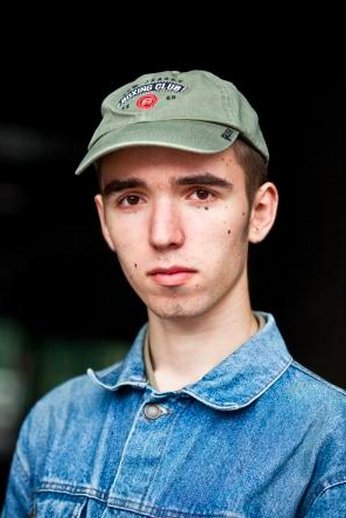 At a time when many of his peers are thinking about dating and going to college, Alexey has become the face of a major political movement in one of the world's most divided modern nations. In 2013, when Russia enacted sanctions against the LGBT community, Alexey joined the project Children-404, an online community where Russia's LGBT youths support one another through a difficult, and personal, journey. Although criminal charges were brought against the founder of the organization, Alexey organized a picket line and wrote to the local media in an effort to force the state to drop its case. He was ultimately successful, and he continues to use his voice to propel change in the Russian LGBT youth community.
Cisco's corporate social responsibility (CSR) education programs and partnerships improve access to quality education for students worldwide. From the Cisco Networking Academy to mentoring at-risk inner-city students, we are giving young people the skills they need to thrive and to speed the pace of social change. Find out more at csr.cisco.com.
REAL LIFE. REAL NEWS. REAL VOICES.
Help us tell more of the stories that matter from voices that too often remain unheard.