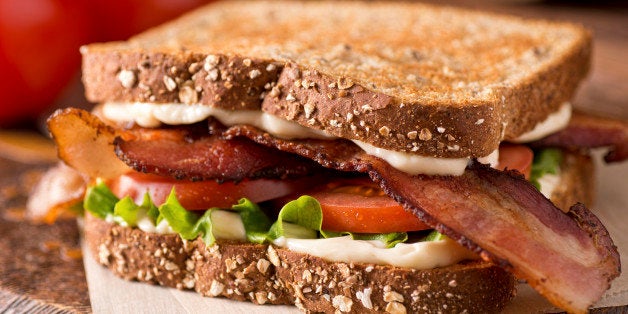 Writing a whole article on how to make toast might suggest that we've run out of things to talk about. Or that we've just gotten very, very boring. We assure you, this toast piece is indicative of neither of those things. Actually, we're not the first food site to write about toast. The New York Times dropped 1,200 words on the subject. Bon Appetit gave a whole tutorial on how to make your toast. Moral of the story: toast matters. And finding the best way to toast your bread is important.
Today, we're going to talk about making toast for sandwiches. We're willing to bet you've been treating sandwich toast just like any other piece of toast -- and this is all wrong. A piece of buttered toast for breakfast needs to be grilled on both sides. But when it comes to making sandwiches, it just doesn't make sense.
Sandwiches have long been segregated into toasted and untoasted categories. It's generally thought that some are better toasted, like the BLT, while some are nicer un-toasted, like peanut butter and jelly. But that's just because people don't know about the third option: one-side toasted bread. The one-side toasted bread is the optimal toast for sandwiches. Toasted on the outside, and still soft on the inside so it offers the best of both worlds. But how do you make that happen? Simple. Genius.