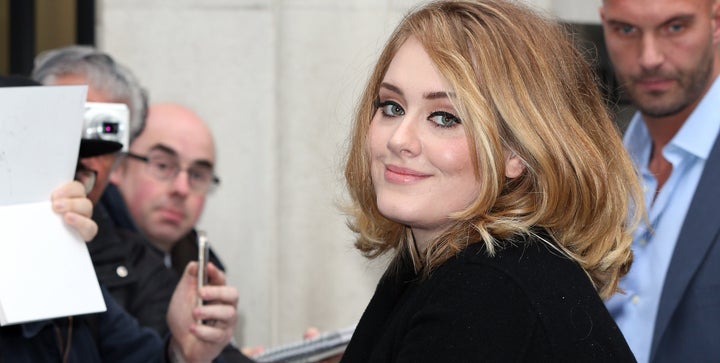 Adele's music is perfect for any breakup situation -- and one genius woman just proved it. 
On Oct. 28, Auburn University student Mary Caldarella tweeted screen shots from a conversation with her poor, unsuspecting ex-boyfriend Matt. Caldarella texted him using only lyrics from Adele's recent hit song "Hello," and -- as you can tell from the tweets below -- he had absolutely no idea what was happening. (Editor's note: Caldarella's Twitter account has since been made private, scroll down for a transcript of the text message conversation.) 
Caldarella began by texting Matt: "Hello from the other side." To which he replied, "Hey you." Things quickly went downhill from there after she responded with, "I must've called a thousand times." 
Read the full (hilarious) interaction below. 
Caldarella: I must've called a thousand times.
Matt: What?? I think you have the wrong Matt.
Caldarella: I've forgotten how it felt before the world fell at our feet.
Caldarella: To tell you I'm sorry for breaking your heart, but it don't matter it clearly doesn't tear you apart anymore.
Matt: I'm the one who should be sorry. And you always say that. You are the one who is perfectly fine now. You really miss me still?
Caldarella: I was wondering if after all these years you'd like to meet to go over everything.
Matt: I feel like you'll really regret saying this when you are sober.
Caldarella: It's no secret that the both of us are running out of time.
Matt: Running out of time??
Caldarella: It's so typical of me to talk talk about myself, I'm sorry. I hope that you're well. 
Matt: Babe what are you talking about? You miss me??
Caldarella: At least I can say that I've tried.
Matt: last time I asked if we could go on a date when I came to Auburn you told me to go f**k myself. 
Caldarella's tweet went viral, receiving over 13,000 retweets and over 21,000 favorites. 
"I knew the lyrics would be perfect to send to my ex," Caldarella told Cosmopolitan. "I just wanted to see how he would respond."
Well, this is just more proof that only good things happen when Adele is involved. 
PHOTO GALLERY
Adele's 25 Greatest Achievements... So Far
Calling all HuffPost superfans!
Sign up for membership to become a founding member and help shape HuffPost's next chapter