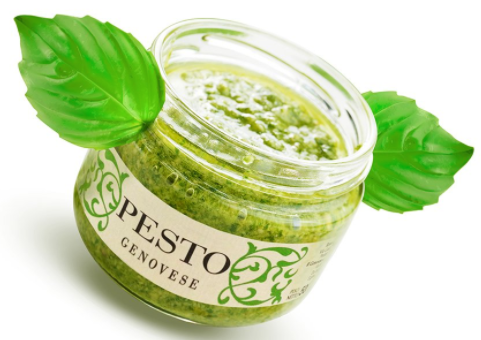 One airport in Italy is giving travelers the green light to carry pesto on board.
The Genoa airport's "Il pesto è buono" — pesto is good — initiative waives the 100 milliliter restriction on liquids for visitors hoping to bring home a jar or two of the local delicacy.
In exchange for looking the other way on your international pesto smuggling operation, airport officials ask that travelers make a small donation to the Flying Angels, an organization that arranges travel abroad for sick children to receive treatment.
The airport's verified Twitter account shared news of the program, complete with a basil-winged pesto jar ready for takeoff.
Pesto is considered a local specialty of Genoa. The sauce is most typically made with olive oil, basil, cheese and pine nuts.