GENEVA, Jan 16 (Reuters) - A senior U.N. humanitarian official warned on Thursday of the risk of genocide in Central African Republic without a massive scaling up in the international response to the crisis.
The country descended into chaos last year after a Muslim rebel coalition, Séléka, seized power, unleashing a wave of killings and looting that in turn sparked revenge attacks by the "anti-balaka" Christian militia.
"It has all the elements that we have seen elsewhere, in places like Rwanda and Bosnia. The elements are there, the seeds are there, for a genocide. There's no question about that," John Ging, director of operations for the U.N. Office for Coordination of Humanitarian Affairs, told a news conference in Geneva.
Ging, just back from a five-day trip to the country, said the crisis was foreseen, avoidable and produced by the international community's neglect over many years.
A U.N. human rights spokesman said earlier this week that intercommunal violence had risen to "extraordinary vicious levels", but Ging said it was incorrect to describe the situation as intercommunal violence, although an extremely violent minority were intent on inciting a wider conflict.
"The communities are not in conflict with each other," Ging said. "There are people from each of the communities who are conducting atrocities against people from the other community. And they are doing it in the name of their communities, but they're not representing their communities."
He said the population of 4.5 million was being polarised. In the town of Bossangoa, some of the country's 866,000 displaced people were living in camps within sight of their homes, but were "subsisting in squalor" because they were too scared to go home.
Ging said the country was now little more than a territory on a map, without the infrastructure of a state. The police and army have disintegrated, leaving 1,600 French and 4,000 African Union peace keepers to try to prevent violence. (Reporting by Tom Miles; Editing by Janet Lawrence and Stephen Powell)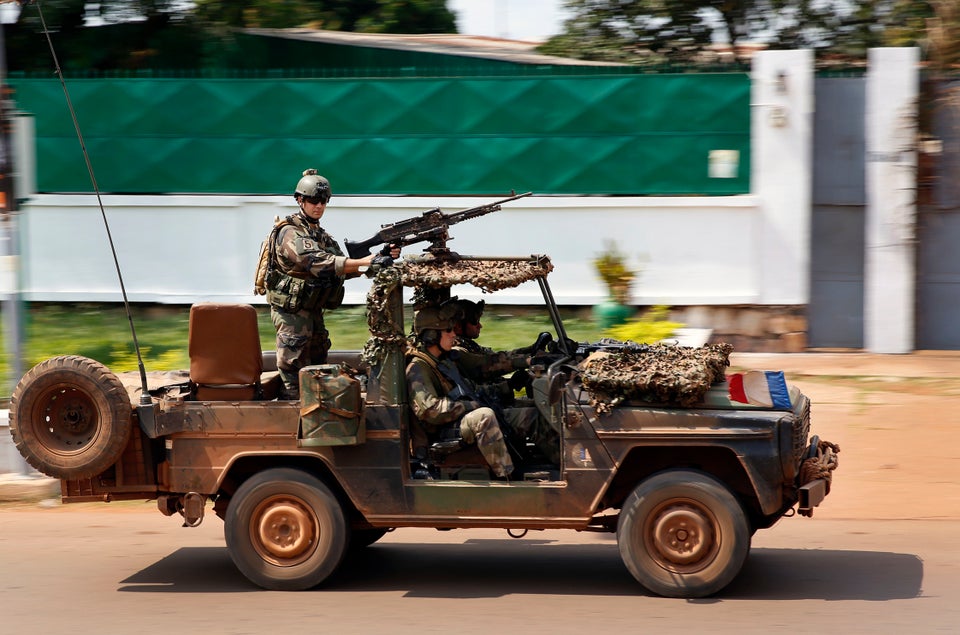 Fighting Rocks Central African Republic
Popular in the Community