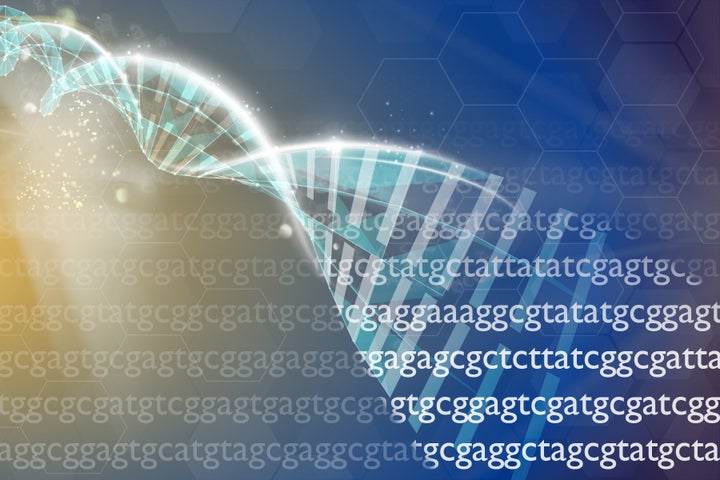 In a world where big data – and in particular, deep reserves of digital data – is being used to dramatically alter nearly every phase of modern culture and business, the analytical foundation used by today's life insurance industry was proposed in the late 1800s by Elizur Wright, often called the "father of life insurance."
"Actually, the current system dates back to the Sumerian city of Ur in 2,000 B.C.," quipped longtime insurance industry executive and analyst Tom Nodine, when asked about the actuarial principles guiding the $354 billion life and health segments of the U.S. life insurance industry.
One Minneapolis insurance executive — Jon Sabes of Minneapolis-based GWG Holdings (GWGH) — thinks he has the key to change that, believing emerging genetic research about life expectancy to be crucial in reshaping the industry.
Predicting how long a person will live has been an expensive guess for the life insurance industry as it seeks to profitably sell policies and annuities to a population that has been living longer with each successive generation. Sabes, the CEO of the 10-year-old publicly traded GWGH operating in the life insurance "secondary market," believes emerging insights in epigenetics and genomic technology holds the promise of better predicting life expectancy, a crucial part of his business.
In 2006, he founded GWGH, which purchases policies that seniors no longer want, need, or perhaps cannot afford. The secondary market exists, he says, "Because insurance carriers offer grossly inadequate surrender values for the life insurance products they sell."
The company oftentimes purchases life insurance policies from policyholders when they are looking for cash before the policy is complete. And when their lives come to an end, GWGH receives the death benefit from the insurance carrier.
"The goal of the life insurance business at large is to develop predictable actuarial underwriting models to appropriately price and select associated products and risk," notes Sabes, sitting in his downtown Minneapolis office. "We better-estimate individual lifespans across large groups of people, and at the same time, we also put money back into the pockets of people who need it instead of keeping it to pad profit margins as the big carriers do."
The decision of whether or not to purchase a policy from a consumer uses what's called an "actuarial mortality profile" – or a calculated bet on death — using Wright's 150-year-old methodology.
"Historically the life insurance, long-term care, and annuity markets have used what's called 'medical evidenced-based underwriting' to assess, select and price risk in order to operate their businesses profitably," Sabes says. "But there's been no innovation in the industry while all the factors we plug into our model have evolved significantly. So in 2015 we began to dig deeper and look at how technology and medical science might reshape our approach."
The effort to "dig deeper" set Sabes off on somewhat of a quest which in 2015, took him to Dr. Steve Horvath, a UCLA geneticist who had focused his research on the root causes of aging encoded in DNA.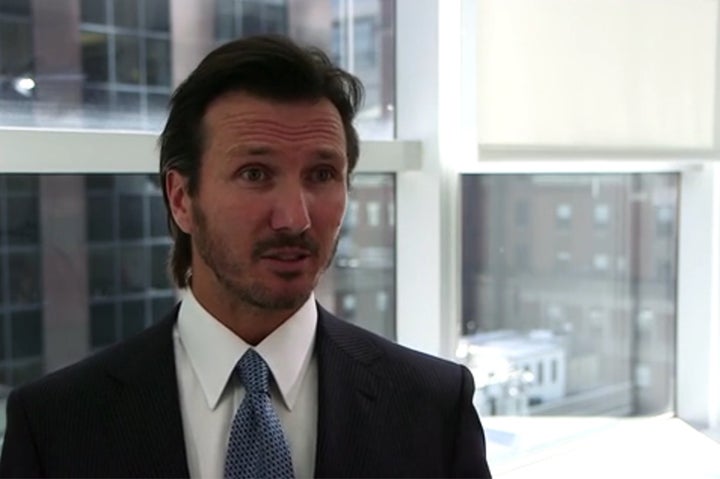 In 2013, Horvath published findings that human cells have an internal biological clock indicative of the aging process. And in 2016, after analyzing more than 13,000 individual DNA samples, Horvath reported an ability to identify biomarkers – translatable signals in the bloodstream – that could be used to predict mortality.
The research finally gave Sabes the trump card he believes he needs to drive innovation in an industry steeped in managing risk.
"The implications of Steve's advancement are profound," says Nodine, formerly head of innovation for Allstate, an insurance industry analyst for Booz & Co. and KPMG, and now managing partner of Corporate Transformation Partners. "Insurance and annuities are a multi-trillion-dollar industry, and even just a small alteration in the landscape is financially significant."
GWGH's final product is yet to be complete while it continues to translate Horvath's technology (which the firm has exclusively optioned) into a new actuarial underwriting methodology. The company recently announced the hiring of one of Horvath's colleagues, Dr. Brian Chen, who was first author of his research report about the technology published in September. His addition, according to Sabes, is the next step toward development of a new underwriting process that will ultimately move the market by allowing individual lifespans to be estimated with significantly greater precision across large populations.
"His experience working with Dr. Steve Horvath and the technology we have optioned from UCLA will accelerate our development of new procedures and products," Sabes said in announcing Chen's hiring.
The big carriers — the MetLifes and Northwest Mutuals of the world — have little interest in disrupting the status quo as they have increasingly grown to rely on revenue created by policy holders who voluntarily allow policies to lapse or simply turn them over. As a result, secondary market players like GWGH – which can ensure those policies pay out – continues to draw the industry's ire.
And it would seem with a plan in place, GWGH will only deepen that ire, as Sabes works to further-grow the segment by creating a more accurate means of evaluating which policies to scoop up.
"The industry has no incentive and little ability to change," said Sabes. "It lacks the imagination to reinvent itself from within and we believe the incumbent is vulnerable. We're going to disrupt and reinvent the life insurance market using our predictive biomarker technology. It will be revolutionary."
Related
Popular in the Community