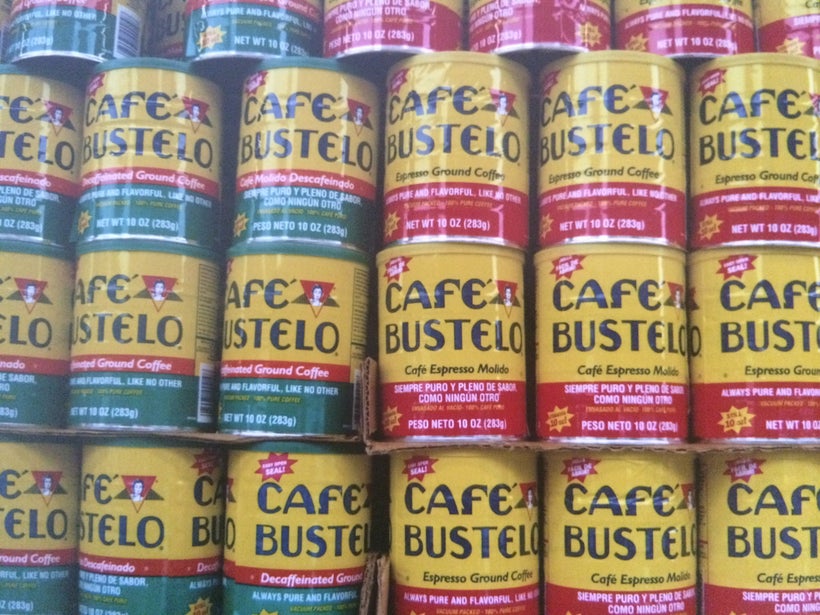 (The YouTube video is a podcast of this same story but a bit rawer and unedited.)
In my neighborhood in Inwood, soy used to have only one meaning: I am.
On the west side of Broadway and in some corners of the east, with migration and eating habits changing, soy has a more ominous meaning: One can purchase almost a full spectrum of soy food products, including pet food, in the C-Town and Fine Fare supermarkets on Broadway.
Soy is a symbol in the gentrification debate. And when it replaces the fried pastelitos stuffed with beef, crispy tostones, and tacos smothered in pico de gallo prepared on the street or in Dominican restaurants, then the transition will sadly be complete.
Gentrification is a dirty word around town, particularly here in New York. The real culprit in the gentrification shuffle? Dutch trader Peter Minuit.
For $24 dollars, he purchased the island of Manhattan from the Lenape Indians in 1624 and New York has never been the same. While we can't be one hundred percent certain because no one was around with a Twitter or Instagram account or taken a selfie to document, both sides seemed satisfied with the deal from the scant evidence we have. This noble transaction enabled the Dutch to obtain a footing in the New World. An itemized listing of just how the $24 was spent has not surfaced but the influx of cash – some reports say that it was undetermined goods - likely gave bartering power to the Lenapes with other tribes and newcomers.
That was 390 years ago. For history buffs, Henry Hudson sailed down his river 15 years earlier in 1609 but he didn't buy anything substantial. And Staten Island was purchased for the same price by Minuet. $24 in today's dollars is less than a taxi ride to Staten Island from upper Manhattan and the price of two cheeseburgers, a pair of French fries, and a couple of shakes at Shake Shack. I wonder what Peter M. would say if he were reincarnated and looked around us. Methinks he would look around in shock and awe and wonder at our vertical city and the cement that has grown under our feet.
But looking back, Minuit's acquisition is the first known real estate transaction and first known example of gentrification here in the Big A. In: Europeans anxious to establish a base of trade. Out: Native Americans who may or may not have been aware of the details of the contract. Great progress for civilization as we know it? Right. Not so fast. If the situation was reversed and the Lenapes bought the island from the Dutch, we would hear the moaning across the centuries: Daar gaat de buurt. There goes the neighborhood.
We hear it now. When transplanted whites take over a neighborhood, particularly youngish ones with money, they push the existing culture and neighbors out. Gentrification isn't a culture but rather a process of displacement based on the economics of consumerism. Rents and food and services go up. People move out, others move in and up.
One solution to maintaining the status quo of the moment is tighter constraints on rent stabilization along with more affordable housing and commercial rent regulation. But what do you do when the price of bread goes up from $1.29 to $4? Or when dining out means the $3.50 lunch special is gone, replaced by the $8 sandwich. Or as I overheard recently one evening in my local supermarket – "Egads. They're out of low fat butterscotch pudding. What do we do?" while the next person is counting out her singles and struggling to purchase a sack of rice. So what do we do?
We're a nation of travelers, moving from place to place, following jobs, better housing, better schools, and we follow the money. There are more places to travel to and more ways of traveling than the immigrants who arrived in the United States in the 1800s and early 1900s. And at the same time, immigration patterns have changed. The waves of Dutch and the British were followed by Germans were followed by the Irish who in turn, were followed by the Jews. Dominicans, Russians, Cubans, Chinese, Africans, and East Indians and others came later as groups. And they brought foods, smells, spices, businesses, work ethics and a sense of community, especially when they hailed from the same small town.
But then they –and we - are restless. People move for different reasons. Others are forced to stay. Nothing stays the same. New York City has always been a city on the move.
My grandmother arrived in New York from Greece and moved with her family to the Lower East Side. That neighborhood has seen its own seismic demographic shift over the last 100 years. When the Greeks found themselves with a little bit of money, they moved to the Bronx. And then they split up and moved again to various parts of New York City and the suburbs and Florida.
Nonie moved to Webb Avenue with her husband, raised two daughters who slept on a foldout couch in the living room. And she stayed there through endless card games and Passover meals, the death of her husband, after she learned how to drive. And then when she was one of the few whites, maybe the only one, left in her building and gunshots and fights permeated the hallway and streets, she moved.
I revisited her old apartment a number of years ago, climbing up the stairs in the back of the building and hearing the echo of ancient foot races with my brother to get to her door. Everything seemed smaller. But a foldout bed in the living room for a woman and her husband and their two children replaced my grandmother's old one for her daughters. And the clothes hanging from the fire escape reminded me of the pillows and blankets Nonie would air out every morning on the windowsill, as the buses passed by on Kingsbridge Road. They still do. And a roach climbing up on the wall next to me was a descendent of the ones my grandmother used to hit with her bedroom slippers. She had very good aim.
In my own part of town, the last stop on the island of Manhattan is sometimes the first for others. Gentrification is a hot topic. Most of it is based on fear. The fear of not being able to afford living in upstate Manhattan because of rent increases and co-op and condo conversions; higher prices for groceries in local supermarkets; higher prices for services such as dry cleaners; restaurants that cost-prohibitive; the loss of a power base from the predominant ethnic group, in this case, the Dominicans; the loss of the Spanish language, or neighbors, or unfamiliarity and perhaps, surprise, at the transformation of the infrastructure from smaller stores to chain stores, the fear of the unknown: What is to become of the neighborhood and what is to become of us?
The conversation about who is being pushed out is often focused on the Dominicans and other Hispanics and African-Americans being pushed out. But swirled into the mix of those who face the uncertainty are also the whites – singles, couples, older people, and those with children – who are also being pushed out or feel the threat of. They – we –are all in the same boat that's moving away from shore. And then this group will disperse and repopulate another area – the Bronx seems to be a possibility in the line of succession – and we're on the move again.
The perception has more than a racial tinge. Dyckman Street has been refashioned from a dingy, quiet, empty street of somewhat and then not so somewhat hidden drug deals and drag racing. This frumpiness has been replaced with upscale Latin restaurants with downtown prices and a hearty and boisterous nightlife that doesn't appeal to everyone. Like the Hatfields and McCoys, some love it the choices and the vibrancy, others hate the noise and the traffic and the accumulation of people. These establishments have brought in revenue, created jobs, created a bustling – some call it hectic – several blocks of pricey menus and different foods. But because the restaurants are Dominican owned and operated, this isn't called gentrification. I'd like to know why. If these restaurants served "American" cuisine and catered to the whites and smaller percentage of African-Americans and Latinos with jazz music and poetry nights, this would be called gentrification. But most many whites and others who consider the crowd too lowbrow for them stay away. But if they patronized the restaurants, they would replace the existing customers and customs and they, too, would be forced to change.
I'm sure at some point I'll be pushed out. And when that time comes, I'll have to go. Just like many New Yorkers have done before me and others will after. So we can be replaced all over again. Such is the cycle of living in New York, thanks to Peter Minuit.
Calling all HuffPost superfans!
Sign up for membership to become a founding member and help shape HuffPost's next chapter
This post was published on the now-closed HuffPost Contributor platform. Contributors control their own work and posted freely to our site. If you need to flag this entry as abusive,
send us an email
.