Last week the treasure-hunting game site Geocaching.com celebrated the placement of the millionth geocache in the United States.
Geocaching involves finding hidden containers of all sizes and shapes to sign a logbook and sometimes swap trinkets left inside. Geocachers log on to the website, download the coordinates of a cache to their GPS or smartphone and then follow the directions to find it. Participants also hide caches of their own and post the coordinates for others to find.
Geocaching allows participants to explore hidden areas they might never visit otherwise, even if caches are hidden just blocks from their homes. Seeking caches can also be a great way to explore nature. Bryan Roth, co-founder of Geocaching.com, told The Huffington Post that by fostering the geocaching community, the site is "inspiring people to go out and have new experiences." It gets people off their couches and outdoors, he said.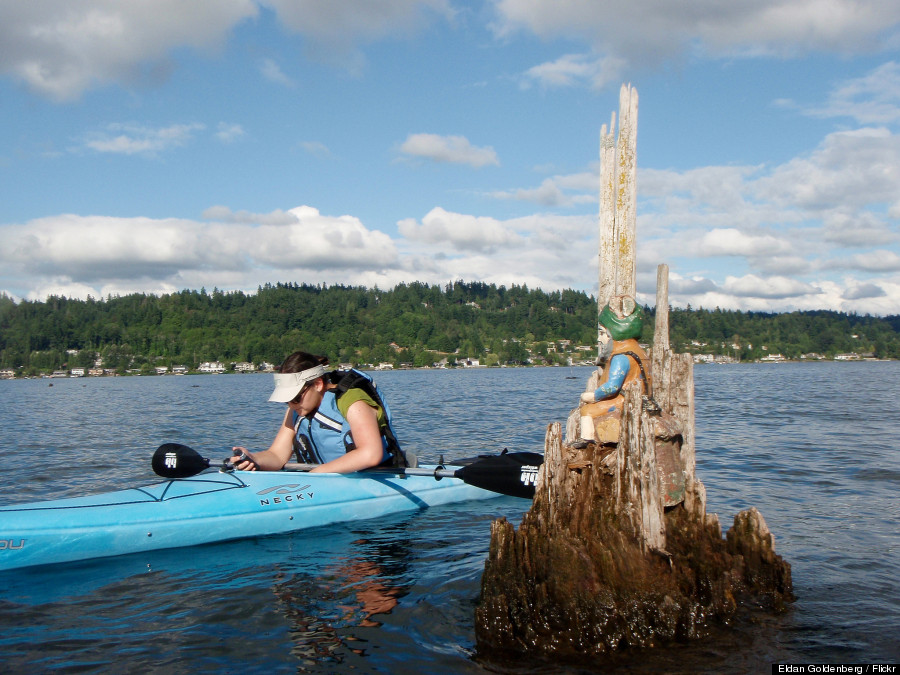 Eldan Goldenberg / Flickr
When they first created the site, Roth said, there were around 75 geocaches around the world. Now there are more than two million worldwide. There are over 10 million account holders on the site and Roth estimates there are over a million users in the United States who are actively playing. And since a user could really be a couple, a family or even a Boy Scout troop, the number of geocachers could be much higher.
Getting outside and geocaching can be good for you too. According to researchers at Texas A&M University, geocachers walked an average of 1.5 miles per geocaching trip and went on 72 trips per year. Roth said he never gets tired of hearing stories of the community improving geocachers' health and happiness. "It's good for people to be involved in this game."
Geocachers are often outdoor enthusiasts who care about the environments they enter. Many practice "Cache In Trash Out" by picking up litter as they geocache and carrying it out to throw away. Geocachers sometimes work with parks to host events to pick up trash, do trail maintenance or help with invasive plant removal, Roth said.
Roth told HuffPost that state parks initially tended to prohibit geocaching, but they've learned that it can be a good thing. "By engaging with geocachers," Roth said, "they're able to attract people to the parks, give them a great experience." Though geocaching has been historically banned in national parks, some caches have now been placed with permission and virtual "EarthCaches" exist to educate geocachers about geological features nearby.
Caches can be hidden anywhere, from a tree in a remote forest to under a park bench in the middle of a city. In fact, you've probably passed by one before and not even noticed it was there. Some caches can be ingeniously hidden.
Since it is the community, not Geocaching.com, that places geocaches, their locations tend to be ones that locals think are special. Roth told HuffPost that he has found caches in an underground cave in Finland, up a tree in Germany and inside a World War II bunker. Seeing visitors from around the world visit the treasure chest geocache in the Groundspeak lobby, he said, reveals "the power of this game to touch people and really bring them in."
To celebrate the millionth U.S. geocache, we searched for pictures and asked you to share with us the amazing places geocaching has taken you. Keep sharing your photos on Twitter and Instagram by tagging them with #HPGeocache.
Related
Before You Go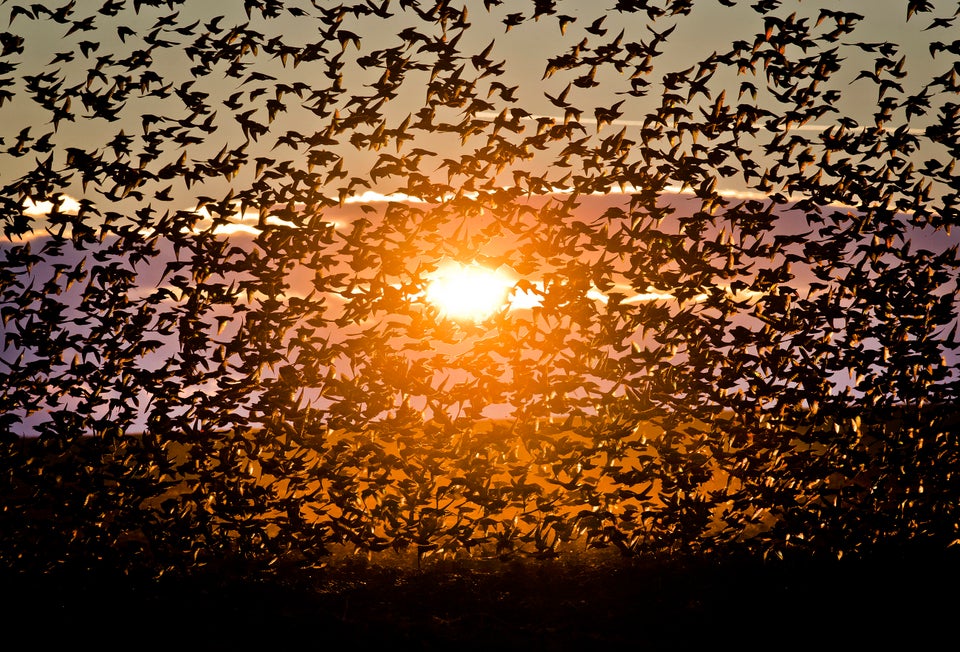 Stunning Images From Around The World