We've seen a lot of impressive wedding confections in our day, but this one takes the cake.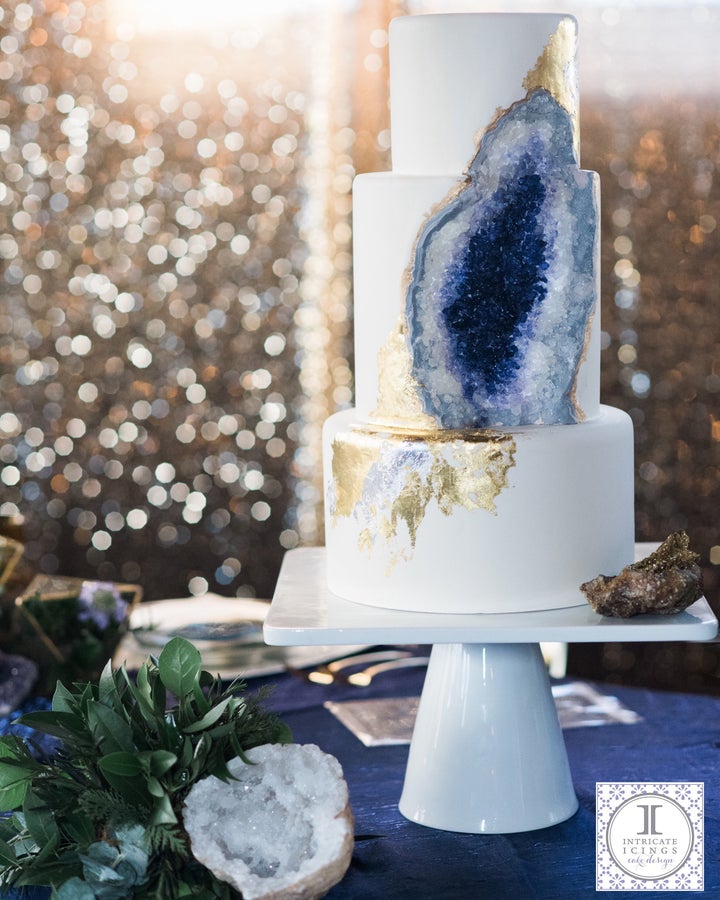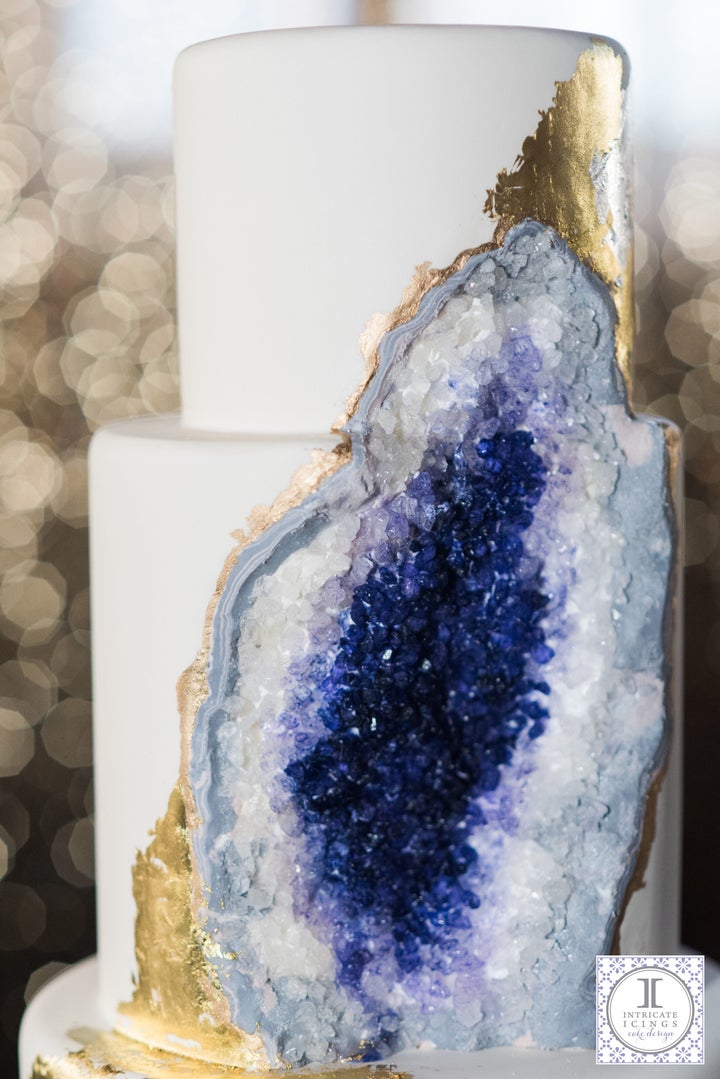 Worried that the cake looks too damn good to eat? Not so -- it's totally edible. The geode design is made from a combination of granulated sugar, rock candy, multicolored modeling chocolate, and the cake itself is covered in white fondant.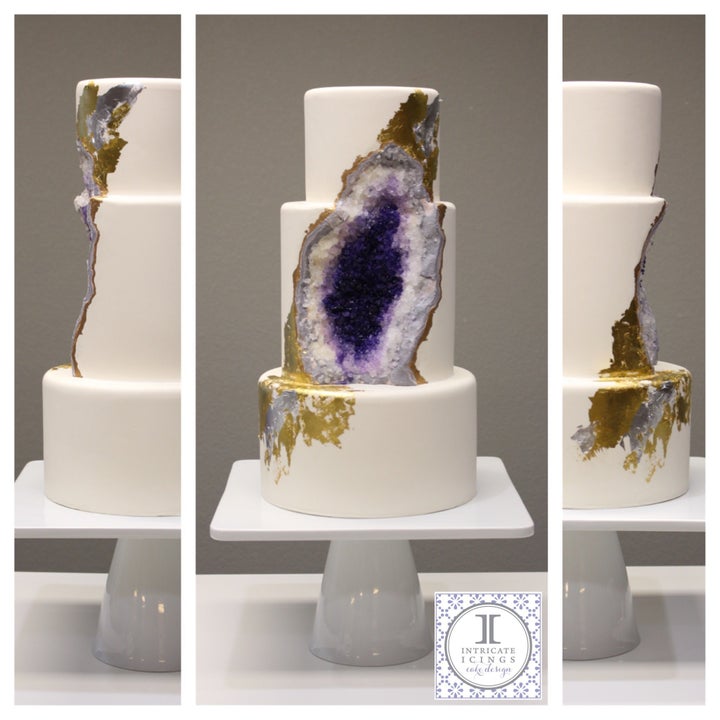 According to Teufel, the cake took about 16 hands-on hours to create, on top of several hours of planning beforehand.
"I was given several pieces of inspiration to draw ideas from, including actual geodes, a beautiful illustration and a variety of table decor items like plates, chargers and geometric floral arrangements," Teufel told The Huffington Post. "I knew I wanted to create a show-stopping cake and use the geode as the focal point, creating an awe-inspiring visual experience for the guests."
Get a 360-degree view of the cake design in the video below: