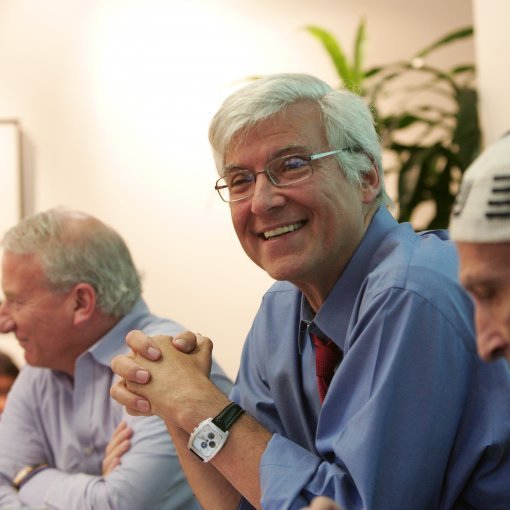 This week's episode of "Scheer Intelligence," a weekly radio show hosted by Truthdig Editor in Chief Robert Scheer, delves into the changing role of the press under the Trump administration. Scheer interviews Geoff Cowan, a professor of journalism at the University of Southern California and the former director of Voice of America (VOA), the broadcasting arm of the U.S. Information Agency. The two discuss how President Trump has challenged objective truths and why the world needs tenacious journalism more than ever.
"You have to have a press that digs into the truth," Cowan remarks. "You can't have a useful debate unless you know the facts."
Listen to the full interview below:
Scheer begins the conversation by asking Cowan if this is "the scariest moment" of his career.
"We're living in a time where truth, fact and logic all seem to be called into question," Scheer says. "We seem to be in a situation now where the whole standard of debate [and] argumentation has been challenged."
"Right now, the press is considered the enemy, the opposition party," Cowan answers, alluding to Steve Bannon's recent remark that the press should "keep its mouth shut."
The two then discuss historical instances of attacks on the press and fears about what will happen to civil liberties under the Trump administration. Scheer and Cowan conclude by analyzing the changes in the Democratic Party that spurred many Americans to vote for Trump.
"You're a student of American history," Scheer says to Cowan. "How did we get to this place?"
For Cowan, it all comes down to Bannon.
"Unlike Trump, who may not think these things through much, I think Bannon is smart. I think he's a reader of history, a reader of literature," Cowan explains. "I think much of what he's trying to do is very dangerous ... and part of it is I think he does believe that the working class has been screwed ... he is focused on those people. And sadly, [most of the rest of us have] lost that focus."
Adapted from Truthdig.com
Calling all HuffPost superfans!
Sign up for membership to become a founding member and help shape HuffPost's next chapter