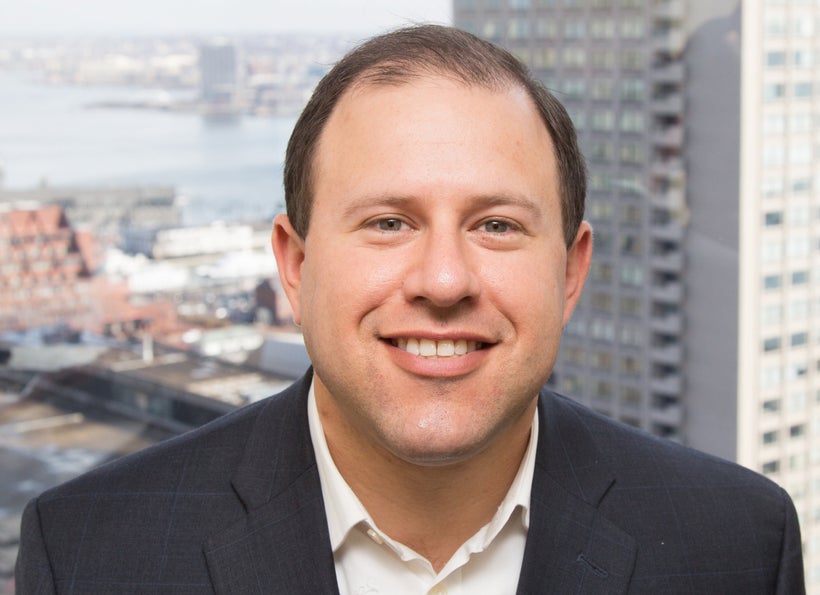 Convergence is when several people or things come together from different directions so as to eventually meet. Way up on the 18th floor of Two International Place in Boston, overlooking Boston Harbor, there's a company that is making a crater sized impact on the world through convergence. This firm helps life science companies fuel their growth by connecting them with the right partners and the best sources of capital for their particular business. The company is Locust Walk. What is even more exciting about their business is that they are now also helping high net worth family offices create more meaningful investment vehicles by matching family investments with life science companies that are solving problems that are particularly important to that family. For example, if your family has been impacted by a rare disease, instead of investing your assets into stocks, bonds, and real estate, that have no correlation to the illness, it is now possible to carve out a portion of your portfolio to invest into growing companies that are finding ways to prevent, cure, and treat the very same disease that has negatively impacted your family. Locust Walk is on the cutting edge of engineering a targeted investment platform, Locust Walk Capital, because they have spent the past eight years vetting and building hundreds of life science companies from around the world. They are "in the know" when it comes to what are the most exciting therapies in development in medicine.
The name Locust Walk comes from the name of the central artery that runs down the middle of the University of Pennsylvania campus. It's a tree-lined brick path that connects the entire campus community across all disciplines, campus positions, and career goals. One cannot achieve his or her goals at University of Pennsylvania without converging upon Locust Walk. Hence, in 2008, when the founders were considering a name for their business that represented their model of converging talent, partnerships, ideas, and investments in the field of life sciences, they felt Locust Walk was most representative of their blueprint of convergence and a wink and nod bow of respect to their alma mater. Their business model is simple: Locust Walk is the place where their clients converge to grow their businesses.
I recently sat down with the co-founder of Locust Walk, Geoff Meyerson, to talk about how his business is growing, profiting, and changing the world through the mere act of converging people, ideas, companies, and investors. Here are Meyerson's 3 simple strategies to building a business that matters through convergence:
Deal Making is an Art: Meyerson is a consummate deal maker. He constantly seeks opportunities where both sides win simply by tweaking the dynamics of their relationship. In fact, this is how Locust Walk was started. By the time he was 28 years old, Meyerson had already worked on Wall Street in biotech investment banking, had obtained a Masters of Biotech and MBA from University of Pennsylvania/Wharton, had worked inside a large biotech on business development deals, in biotech venture capital, and had landed in a smaller venture backed life science firm where he played a key role in seeking out partnership opportunities to further grow the company. It was at this last job where Meyerson recognized an opportunity. Meyerson noted that large life science firms have entire departments that are dedicated to deal making for the firm. Deal making in this context involves finding licensing or other strategic partnerships, identifying new investors, and finding merger and/or acquisition opportunities. The problem, says Meyerson, is that billion dollar biotechs can afford to have large deal making departments, but the companies that need the deal making skills the most are the small to mid-sized companies that depend on strategic partnerships, fundraising campaigns, and mergers and acquisitions opportunities, yet they are too small to fund entire departments for this cause. Meyerson says that even the company he was working for at the time could barely afford having a team, so he turned his idea into a business proposal to leave the company…and it worked. He and his then boss on the business development team at this venture backed life science company would leave to start their own deal-making firm so that they could leverage their talent, skills, and network to benefit many life science businesses. In turn, the company they were working for eliminated the need for an internal deal making department and hired Meyerson's new company, Locust Walk, at a fraction of the fixed cost, to continue to find, vet, and consummate deals to grow the company. His employer gave the thumbs up, and Locust Walk was created with his old employer as the first client. That was in 2008, and since then Meyerson has leveraged his talented team at Locust Walk to seek out and vet deal making opportunities across all kinds of life science businesses on a global basis.
#1 Key To Success: Meyerson has built an empire in a niche business, whereby he created a blueprint for an entirely new business model of becoming part of or the whole deal making arm of life science companies that are not best suited to have their own fully resourced internal deal making division. I asked him if there's any one piece of advice he would have for other entrepreneurs with a big vision. "Yes, don't have a backup plan when starting your own business," explained Meyerson. Locust Walk opened its doors at a time when the country was going through a massive financial crisis where big banks were closing down literally overnight. Despite all of the potential obstacles, Meyerson did not create a backup plan when he started Locust Walk. He says that if you truly want to succeed then you must have the confidence in yourself that somehow you will make it all work. He says that he never considered a backup plan because that would have been akin to admitting that failure was an option, which it never was in Meyerson's eyes. He says that in business and life, your chances of winning increase dramatically when there's no other option.
The Double Bottom Line: One of the key roles Locust Walk has played for its clients has been finding funding for their life science businesses. Traditionally, that funding has come from venture capital or through strategic partnerships with other life science companies. Meyerson says that funding has also come from one other source which he had not contemplated when first launching Locust Walk; family office investors. A family office is a firm established for the strategic management of the wealth and affairs of one or more affluent families, typically with $100 million to greater than $1 billion in assets (exceeding the asset levels of typical angel investors). In working with such firms, Meyerson began to realize he was doing much more than providing value to his life science clients in need of capital, he was also creating what he terms "the double bottom line" for family office clients, which is why Locust Walk is now building an entire family office focused investment arm to their business. Meyerson and his team have studied and vetted hundreds of life science businesses, making them uniquely qualified to help family offices achieve their goal of making money on their investments while simultaneously making an impact on a particular disease. Such is the double bottom line, Meyerson talks about. He says that he has the ability to serve in a principal capacity to help family offices invest money into life science businesses that are near and dear to the hearts of the families they serve. For example, if a family has been impacted by a rare disease, now they can direct a portion of their investments toward a life science business that is working on treatment or eradication of the disease. The double bottom line for Meyerson, means having the ability to help family offices make strategic, well positioned investments while making a social impact on the diseases that have impacted these families. Meyerson says that the double bottom line is rare in business, but when you find one, you can grow your business while potentially making a crater sized impact on the world. And such is the plan at Locust Walk.
Although the trajectory of growth at Locust Walk in eight years has been nothing short of exceptional, Meyerson says that the fun is really just beginning. He says that Locust Walk has ignited a flame in the family office space that is simply unstoppable, and so the real trajectory of growth is beginning now. He says that at the end of the day, everyone just wants an opportunity to positively change the world, and fortunately for Locust Walk, they just may have cornered the market by helping both their life science clients and their family office clients do just that. He's Geoff Meyerson, and he's building a business that matters through convergence.
REAL LIFE. REAL NEWS. REAL VOICES.
Help us tell more of the stories that matter from voices that too often remain unheard.
This post was published on the now-closed HuffPost Contributor platform. Contributors control their own work and posted freely to our site. If you need to flag this entry as abusive,
send us an email
.