 The Boy Scouts of America (BSA) have revoked the charter of Seattle's Rainier Beach United Methodist Church after the parish made headlines for standing by an openly gay Scoutmaster earlier this month.
BSA spokesman Deron Smith told NBC that the organization was "saddened by the development," but that officials had no other option since the church has chosen to stand by Geoffrey McGrath, who was ousted from the scouting organization for being gay: "Because the church no longer agrees to the terms of the BSA chartered organization agreement, which includes following BSA policies, it is no longer authorized to offer the Scouting program."
"The Boy Scouts' decisions only serve to hurt a group of boys who need the values and leadership of someone like Scoutmaster McGrath," Wahls, who is also a HuffPost Gay Voices blogger, said in an email statement. "Unfortunately, the BSA's decision calls into question its commitment to leadership and values by perpetuating an outmoded policy rooted in fear and discrimination. History will show that today's announcement is a self-inflicted wound."
Meanwhile, McGrath penned an impassioned Op-Ed for The Seattle Times, saying that his identity as a gay man "has been known to my neighbors, my church congregation and my Facebook friends," and added that it was also "known by the scouting professionals who accepted the application to form a troop."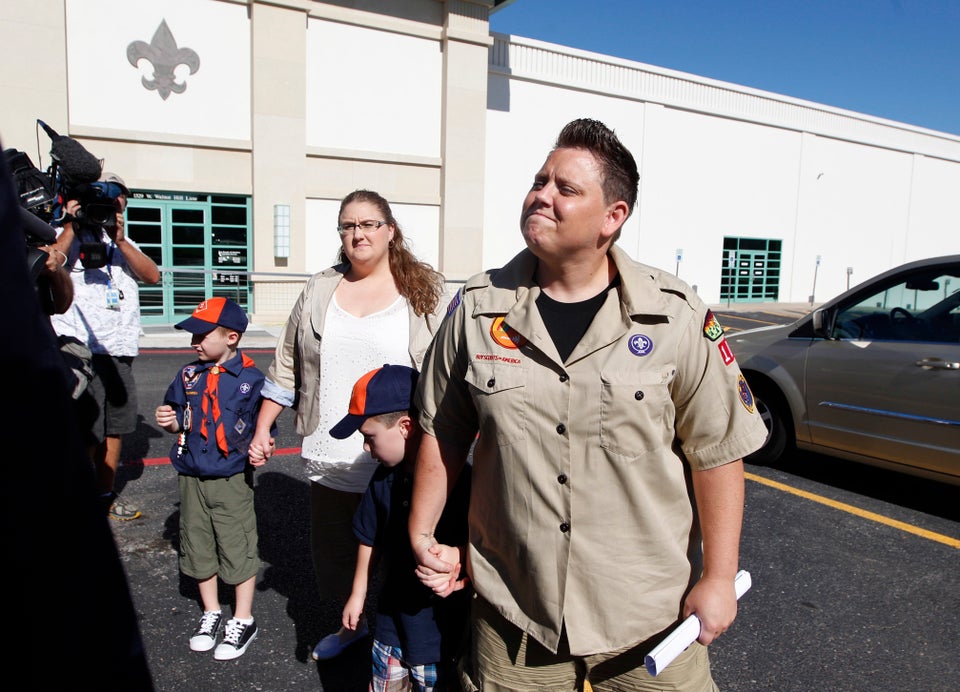 Key Events In The Boy Scouts' Gay Ban
Popular in the Community