Documents including disturbing photos of a dungeon built by a man who planned to torture and eat children were filed by federal prosecutors Tuesday.
Prosecutors said Portway, a British-born Massachusetts man, constructed a basement torture room and regularly chatted online about raping, killing, cooking and eating children. Although it was never used, the photos of the homemade torture dungeon are chilling.
The images, taken by investigators in his Worcester, Mass., home in 2012, show a restraint table, a child-sized coffin, a steel cage and various butcher's tools.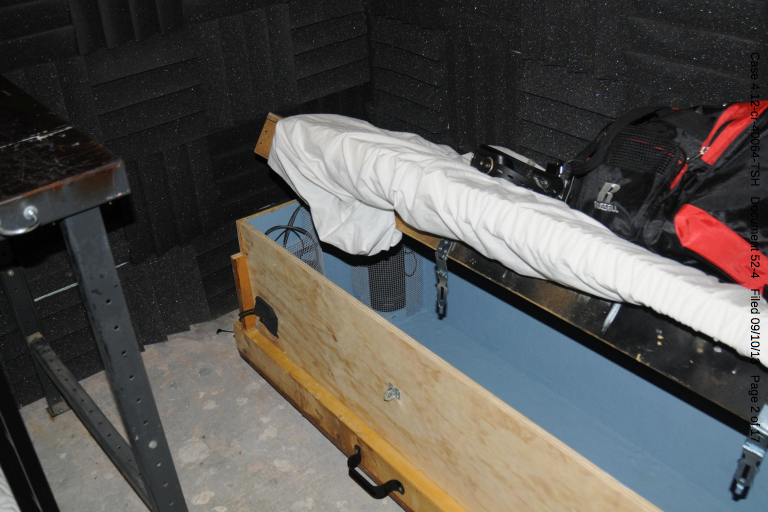 Geoffrey Portway's Cannibalism Dungeon
Federal officials began investigating Portway after they linked him to an online chatroom centered around cannibalism and child rape. During their investigation, authorities found child pornography and images of children who appeared to be dead on Portway's computer. He initially pleaded not guilty to federal charges, but later changed his plea to guilty.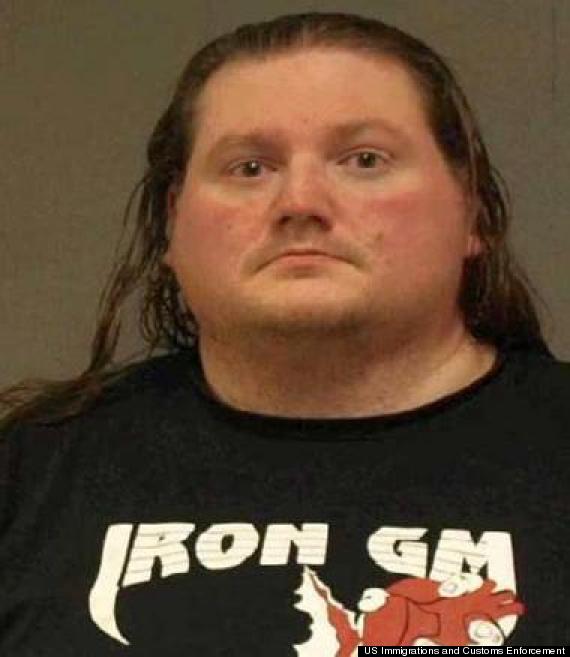 Transcripts from Portway's online conversations, obtained by The Huffington Post, include extremely graphic descriptions of his plans to rape, kill and eat children. He also describes, in detail, the dungeon that authorities ultimately found in his basement.
"Really want to eat a nice young boy. Setting [up] my basement," Portway says in one 2010 chat. He goes on to say that his "setup" as "[a] locked basement, has a cage, has a table to tie people to, working on sound proofing now."
Black soundproofing foam can be seen on the walls in the investigators' photos of Portway's basement.
According to the transcripts, Portway also stated that he put the victim's cage in a separate room from the butcher's table, but nonetheless the victim would "know he will be my dinner."
He speaks to fattening up his victims while keeping them caged, noting that the cage he owns has a "whole [sic] in it for head to come out for feedings. :) … [the victim will be] sticking his little head, gag in place, through the hole :) if he is young enough, he will be sitting on my lap when i feed him. but if older, the hole will work."
Related
Popular in the Community