 Former President George H. W. Bush offers intimate observations about low points of his son's presidency in his latest book, set to be released Tuesday.
CNN received an advanced copy of All the Best, George Bush; My Life in Letters and Other Writings, and reports that the elder Bush had a pained reaction to the nation's criticism of his son's performance as 43rd president.
"My heart went out to him" after Hurricane Katrina, Bush, 88, writes of his son, former President George W. Bush. "Here is a guy who cares deeply. Who wants every possible resource of the federal government brought in to bear to help people, yet he is being roundly accused of not giving a damn ... the critics do not know what is in 43's heart, how deeply he feels about the hurt, the anguish, the losses affecting so many people, most of them poor."
The younger Bush was stung by considerable backlash for slow execution of recovery efforts in Louisiana after Katrina. The resentment came to a memorable head in September 2005, when entertainer Kanye West publicly blasted Bush during a nationally broadcast relief telethon, claiming he didn't "care about black people."
Five years later, in an interview with NBC's Matt Lauer, Bush said he regarded West's criticism as "one of the most disgusting moments in my presidency."
The elder Bush comes to his son's defense in the book, calling the critics "nasty." The World War II vet and 41st president then goes on to note that his son had come under fire exactly 61 years after his own Navy plane had been shot down by the Japanese.
"I was a scared kid back then," Bush writes. "Now I am just an angry old man hurting for my son."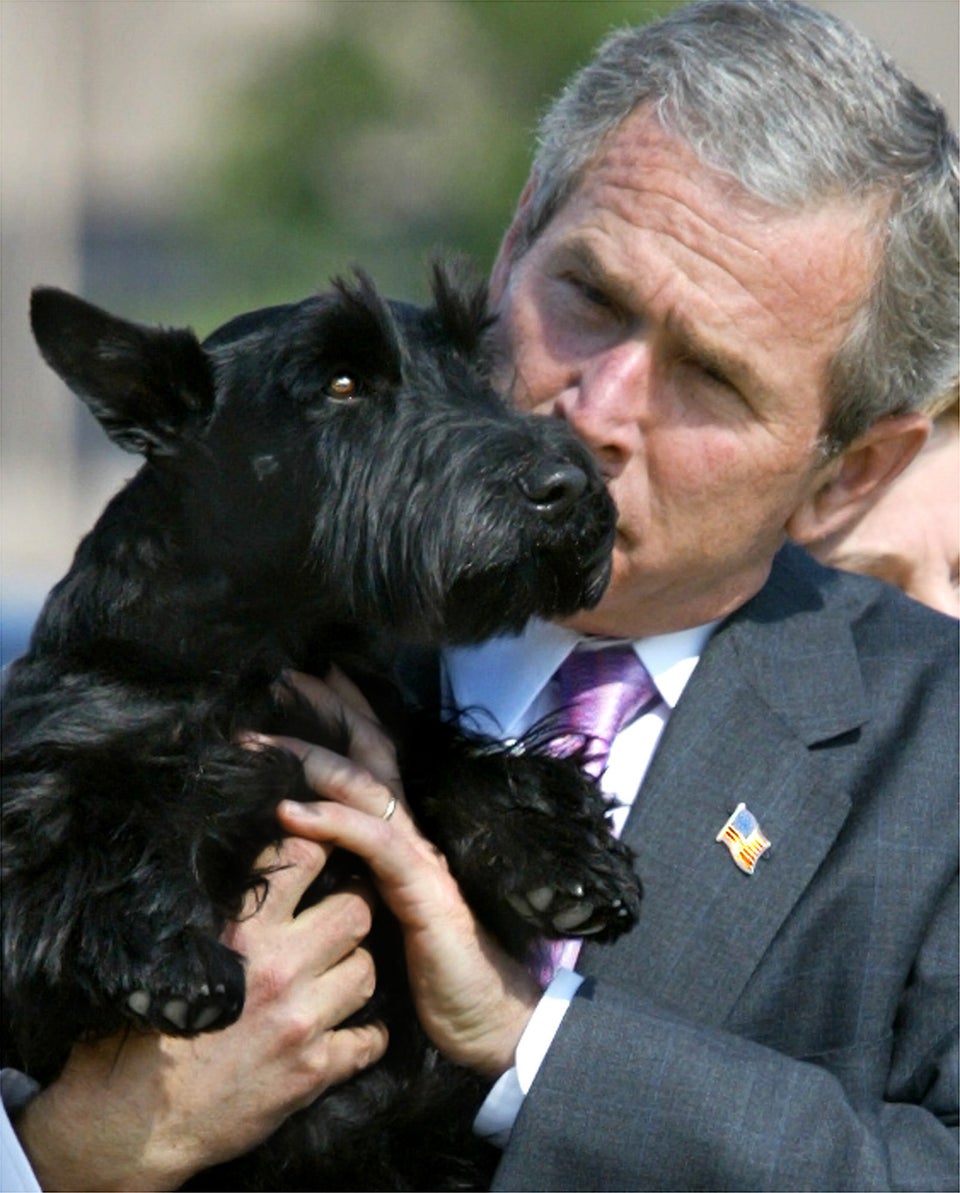 Remembering Barney Bush
Popular in the Community