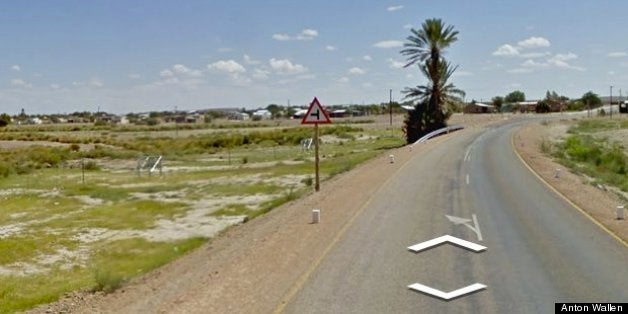 Imagine this: through some bizarre mistake in the space-time continuum, you've been transported from your current location to…somewhere else on Earth. Nevermind finding your way home -- are you clever enough to figure out where you are?
That's the challenge in GeoGuessr, a new game created by programmer Anton Wallén released on Thursday. The game shows you a random location in Google Street View and asks you to pinpoint where you are on Earth. The closer your guess is to the actual location shown, the more points you get.
Some tips before you start playing GeoGuessr:
Any text in the picture is your friend. It will help you pinpoint the language people in your location speak.
Colonizers are not your friend. Portuguese street signs are in Portugal, but they're also in Brazil. Before you guess, check the climate.
Remember that Canada is huge.
If it's a big desert and doesn't look familiar, it's probably western Australia. (A glitch in the game causes way too many people to end up there)
Wallén has begun tweeting his progress on the game from the Twitter account @geoguessr. On his to-do list: allowing players to compete by guessing the same locations, giving players points for "really close" guesses, and including "less Australia" in the game.
It's not a perfect game yet, but the rounds can get addictive -- and there are worse ways to spend time than guessing the locations of improbably beautiful, randomly generated Google Street View shots. Start playing to explore the world on the cheap, or if you've already played, give Wallén some feedback on Twitter.
REAL LIFE. REAL NEWS. REAL VOICES.
Help us tell more of the stories that matter from voices that too often remain unheard.
BEFORE YOU GO
PHOTO GALLERY
Strangest Google Street View Sightings