This newest home decor trend is a bit rough around the edges, but we don't mind.
The exploring of geometric shapes and prints in furniture and home accessories isn't necessarily new for the interior design world, but as more home owners look for quick and easy ways to refresh tired rooms on a budget, they're beginning to explore new angles, too.
From gold accent tables and glass-top end tables, we've pulled together some of our favorite geometric tables that'll give boring rooms new life.
Below, 24 geometric accent tables that'll energize any tired ol' room:
Metal Triangle End Table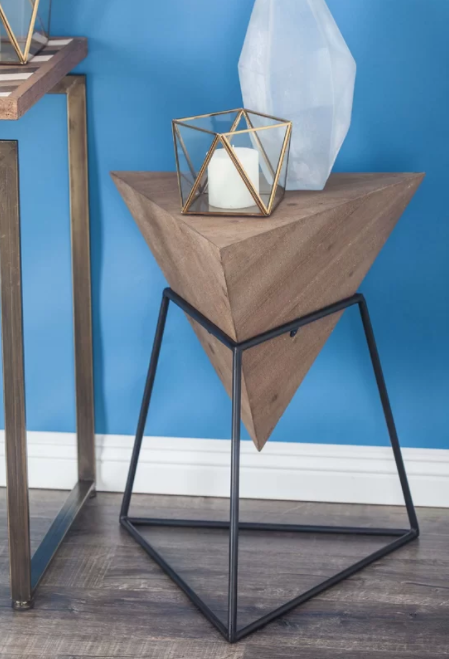 Banks Geometric Side Table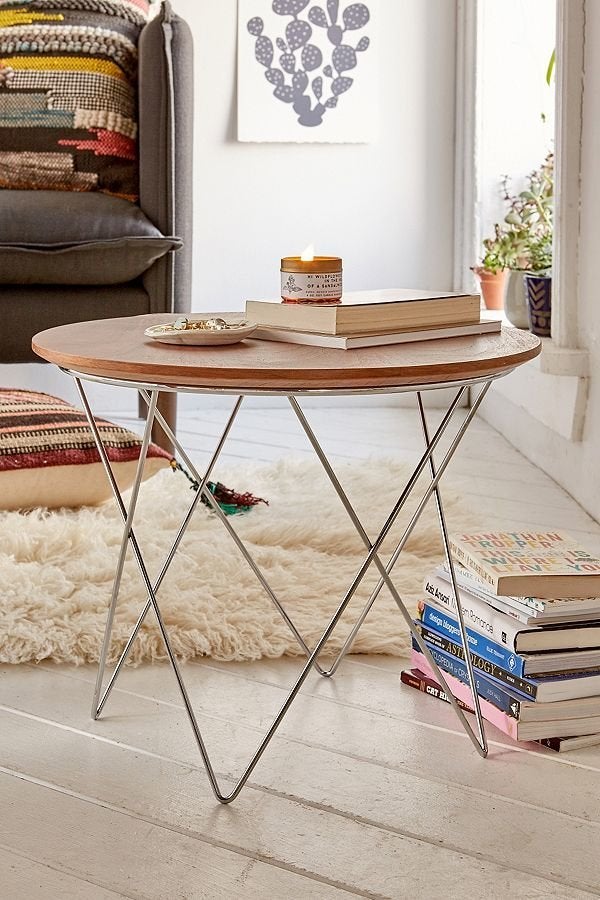 Pemberly Row Geometric Accent End Table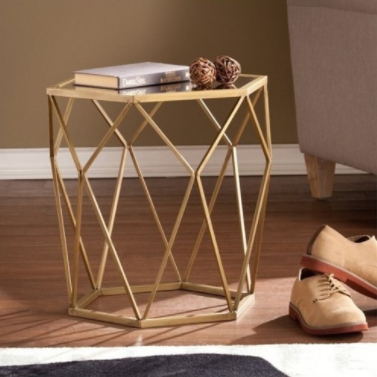 Umbra Lexy Side Table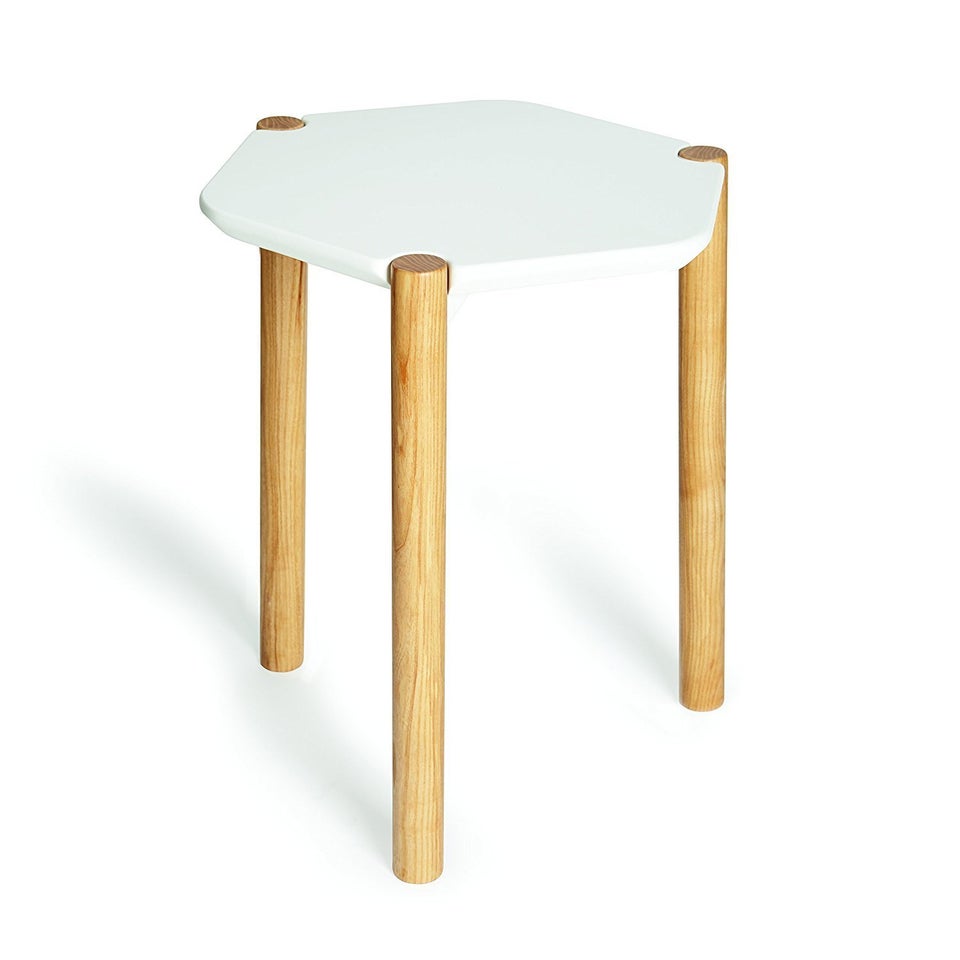 Southern Enterprises Justine Black Mirrored Accent Table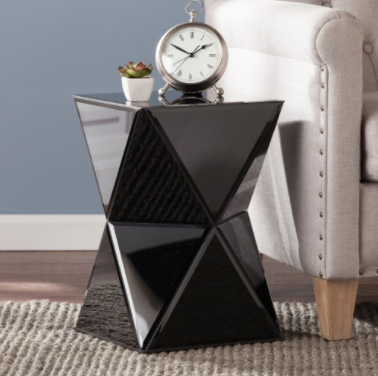 Touraco Accent Table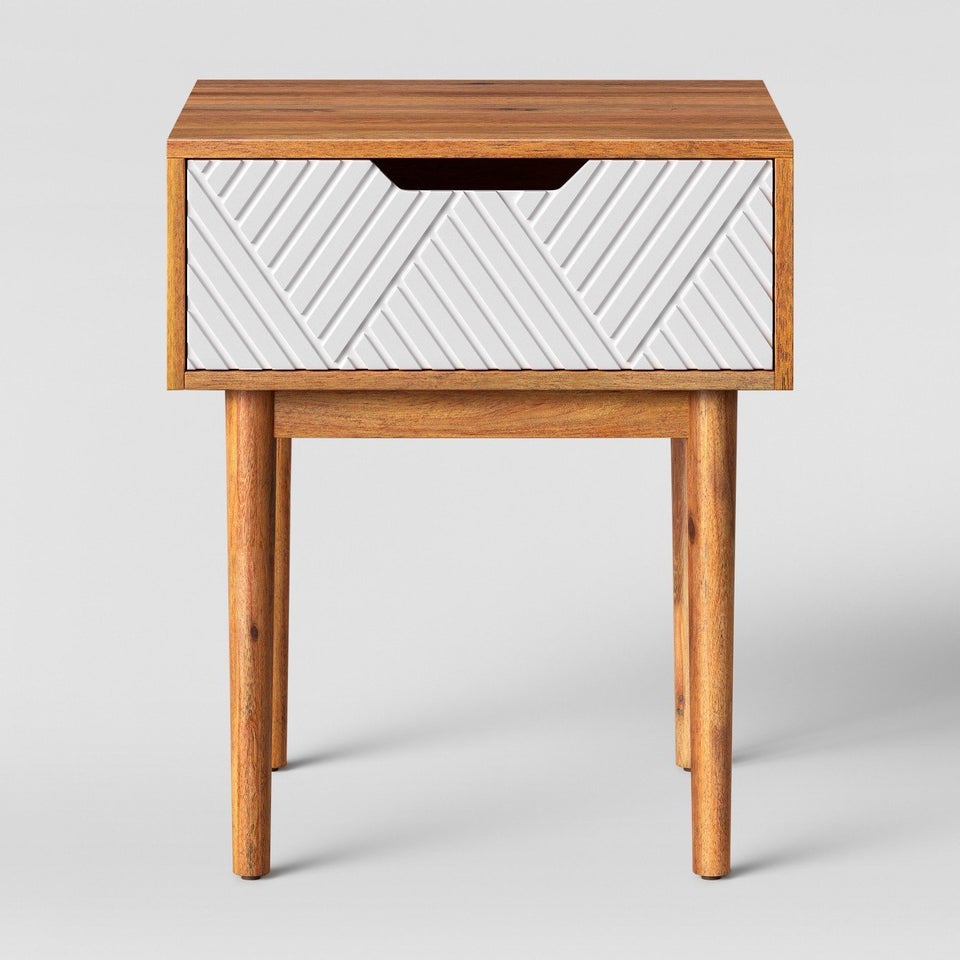 Calo Indoor/Outdoor Side Table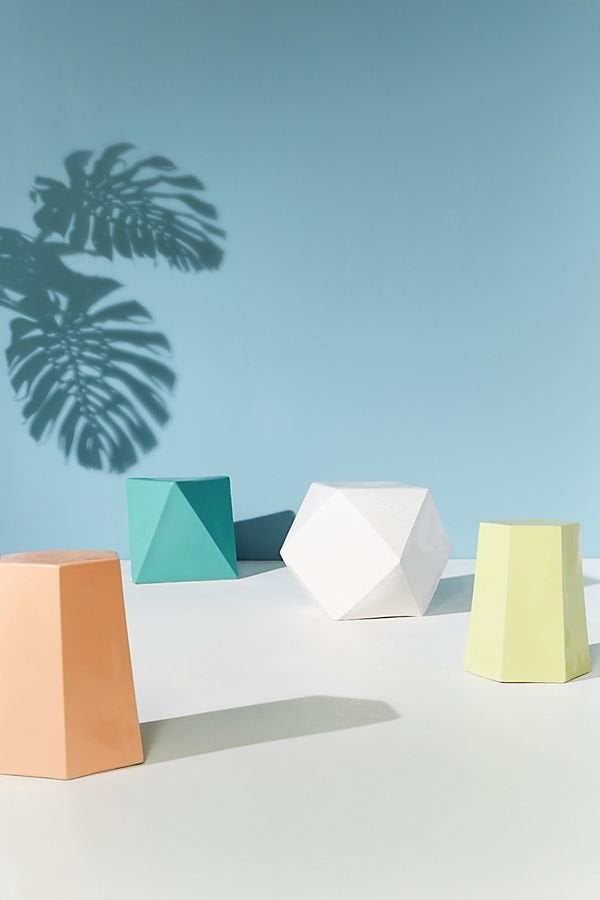 Hollyce Side Table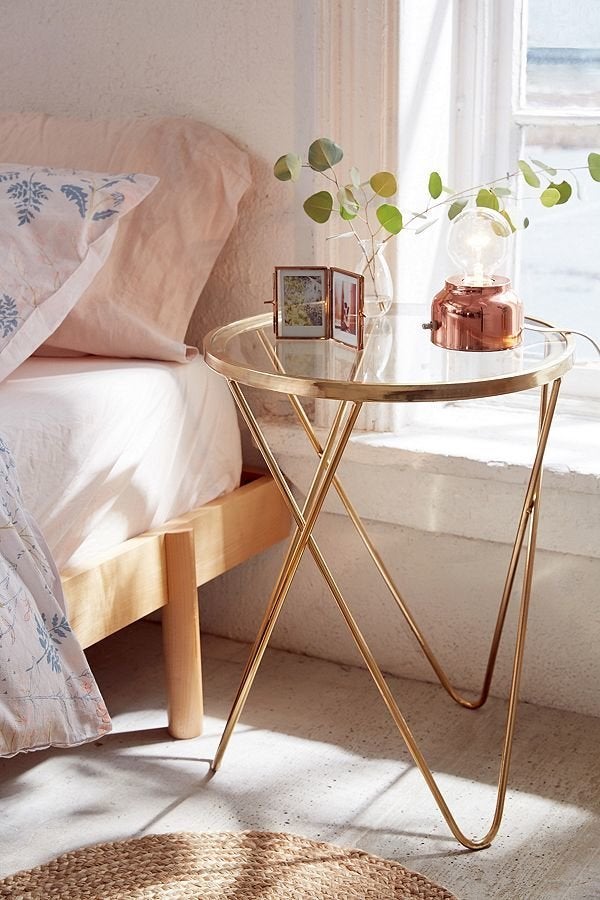 Dexter Geometric Storage Accent Table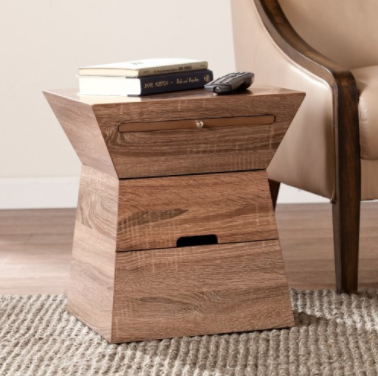 Geometric Brass Glass Top Accent Table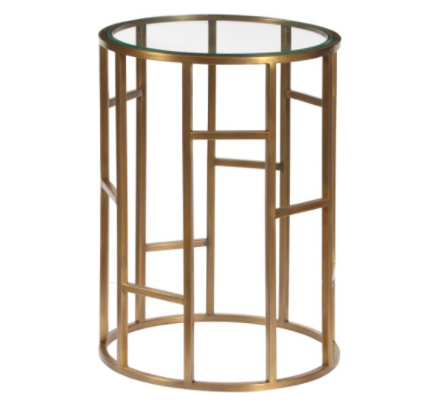 Arie Octagonal End Table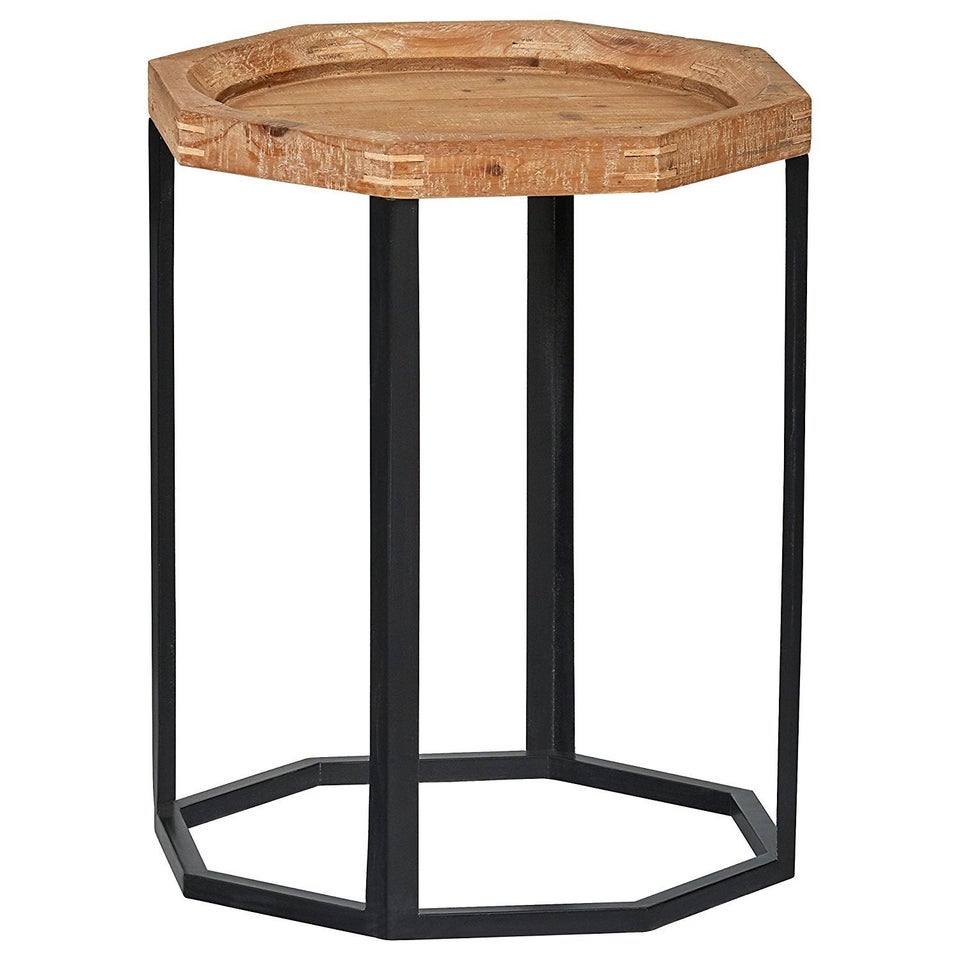 IMAX Energetic Indoor Garden Stool Side Table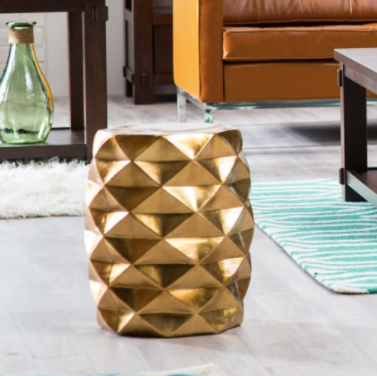 Rocco End Table In Silver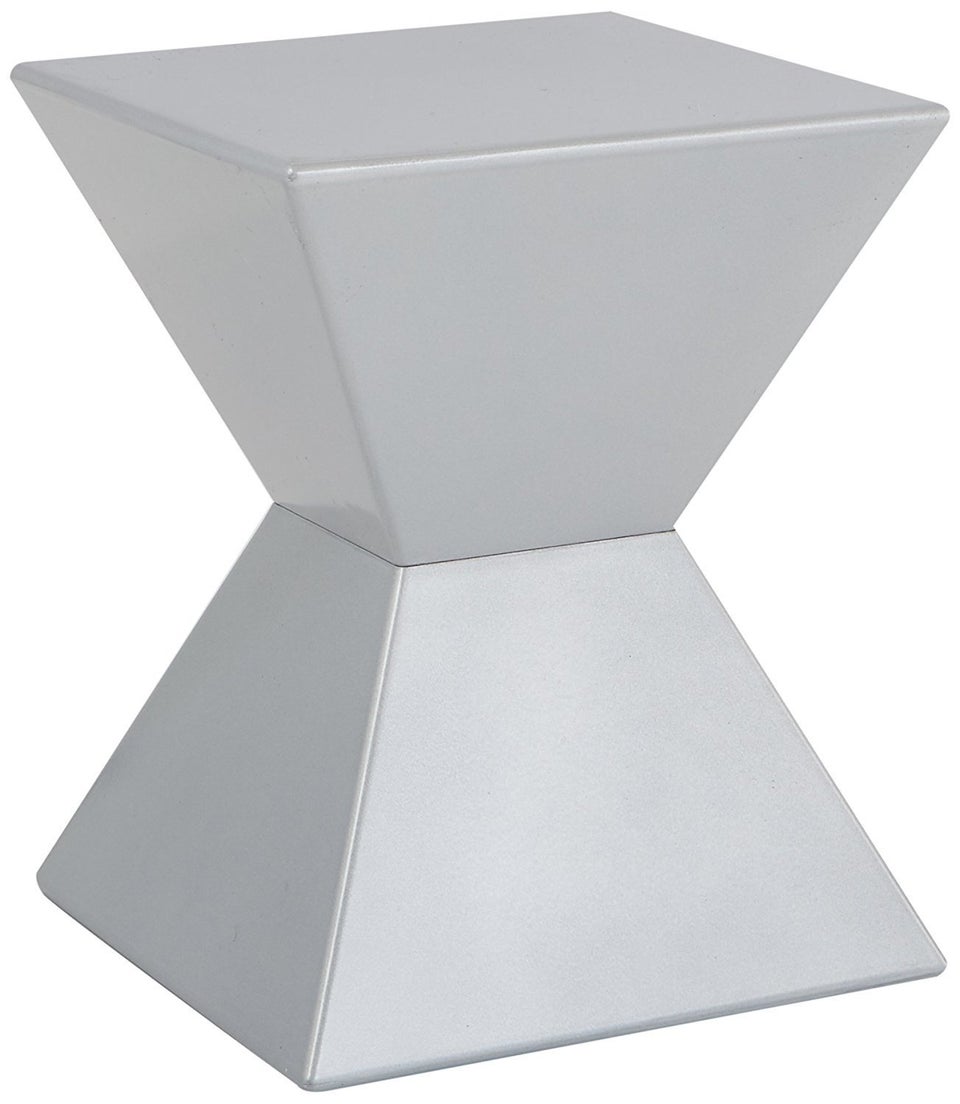 Hexagonal Inlay Side Table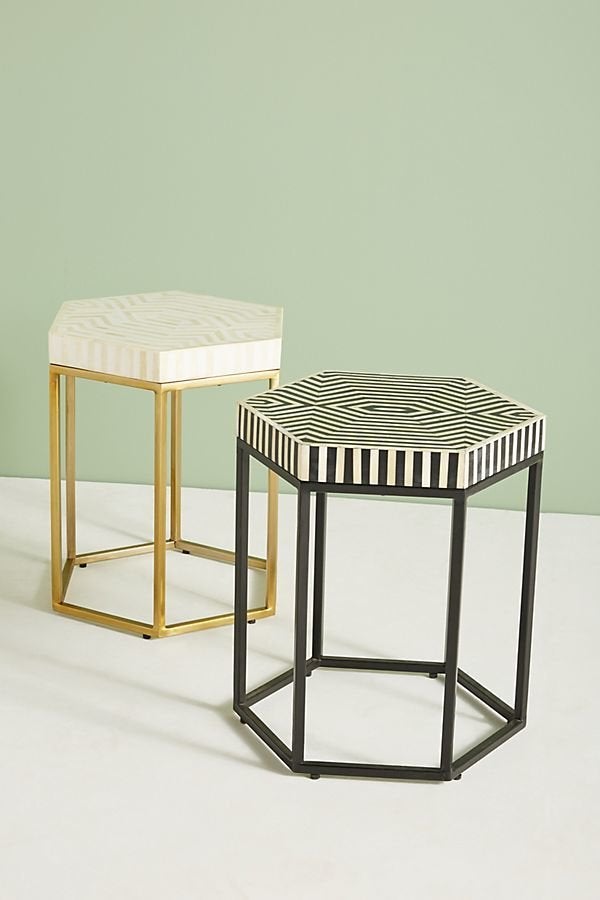 Jabiru Side Table With Drawer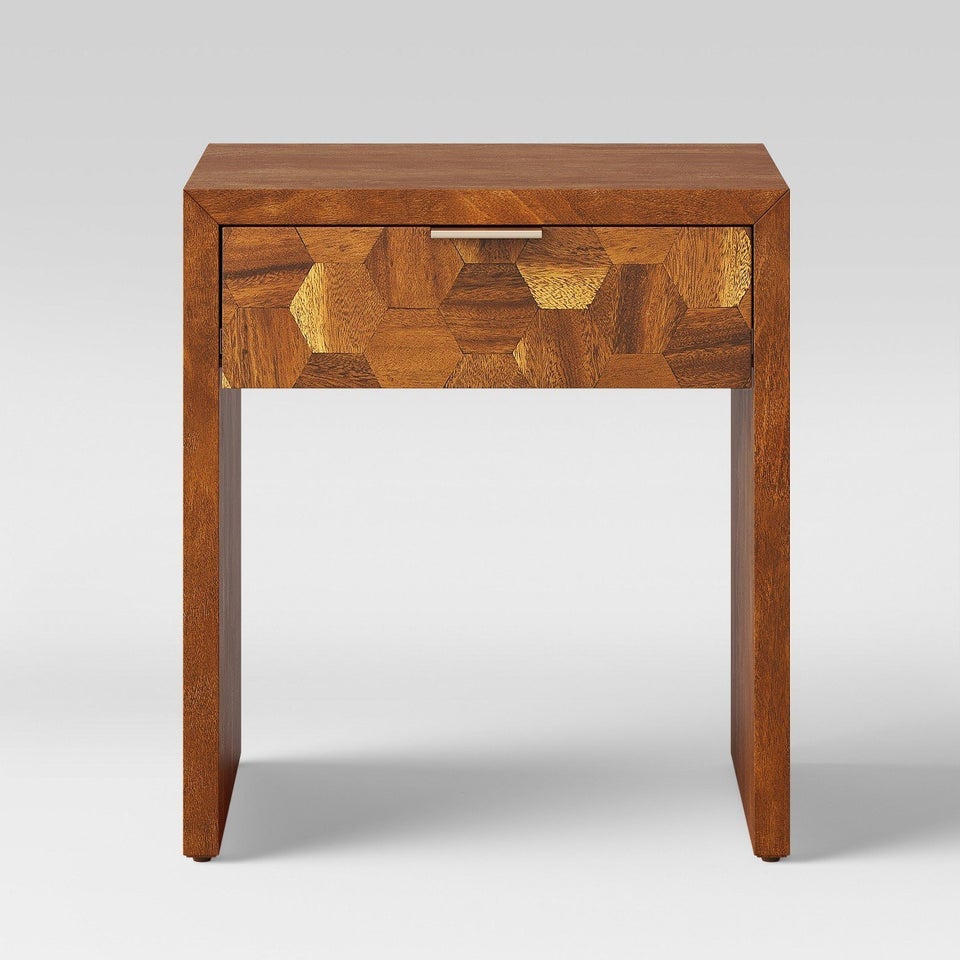 Triangle Side Table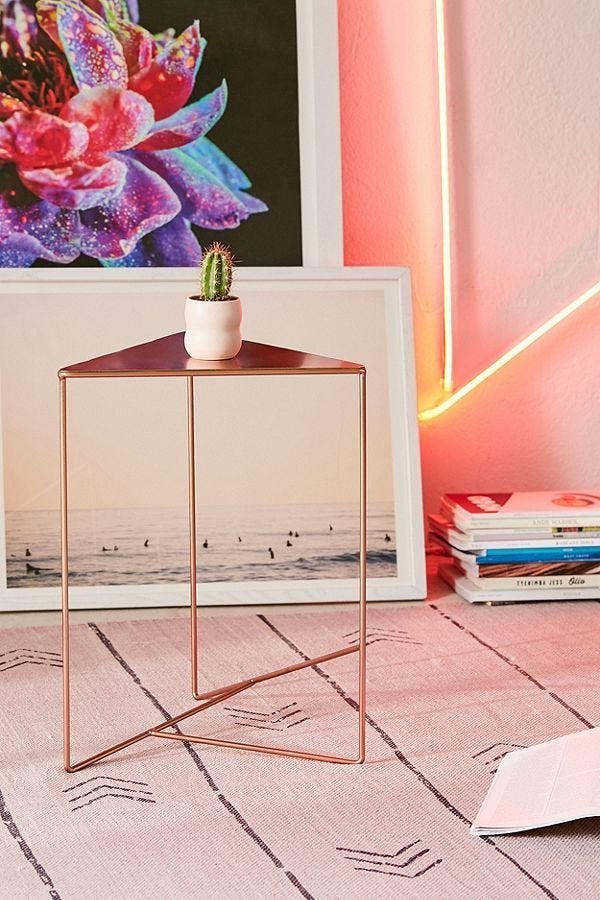 Varga End Table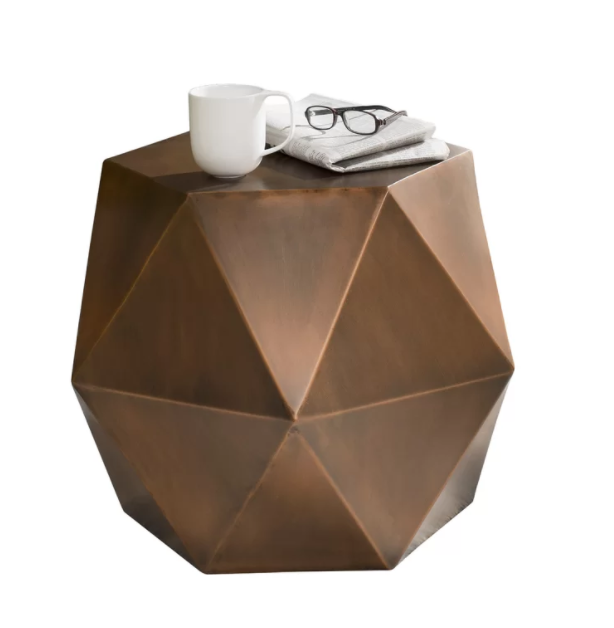 Lillyarn Casual Accent Table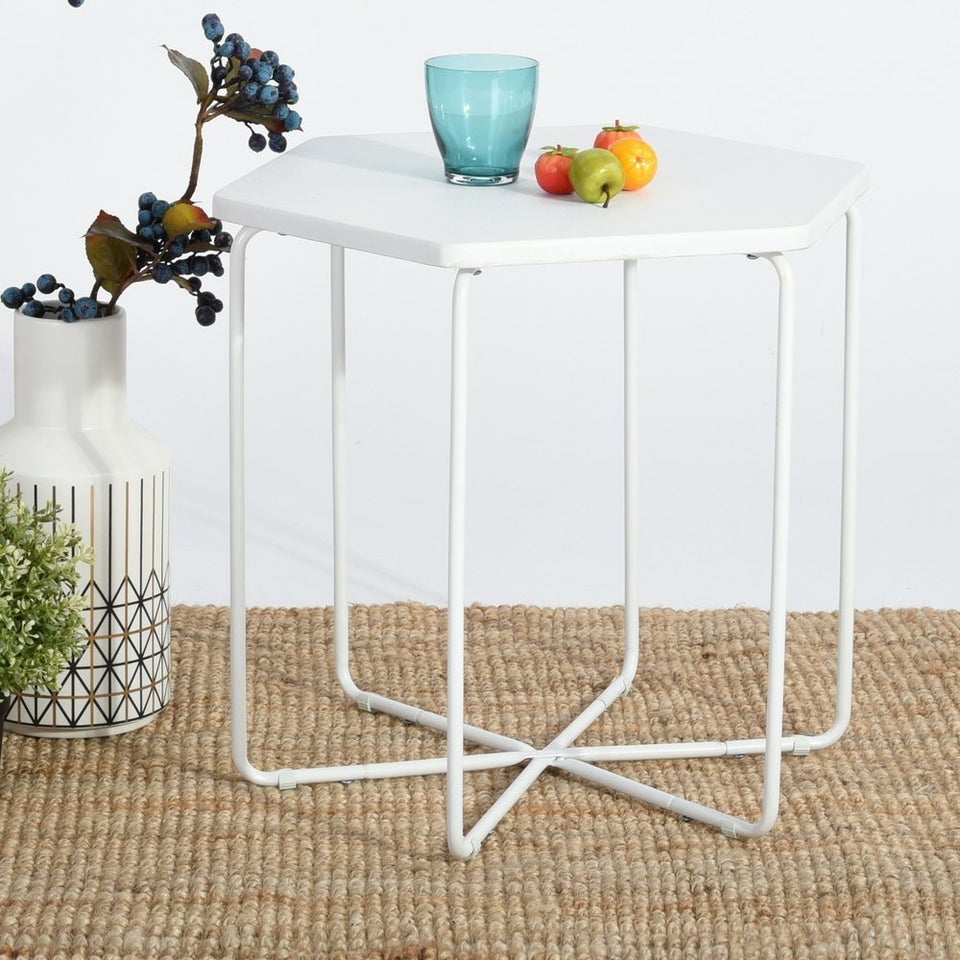 Carlisle Rustic Wood Nesting Tables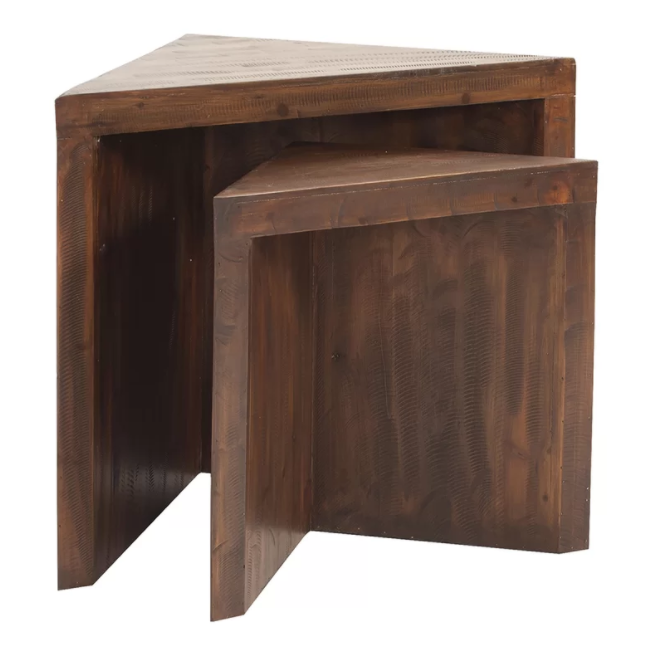 Ancer Indoor/Outdoor Side Table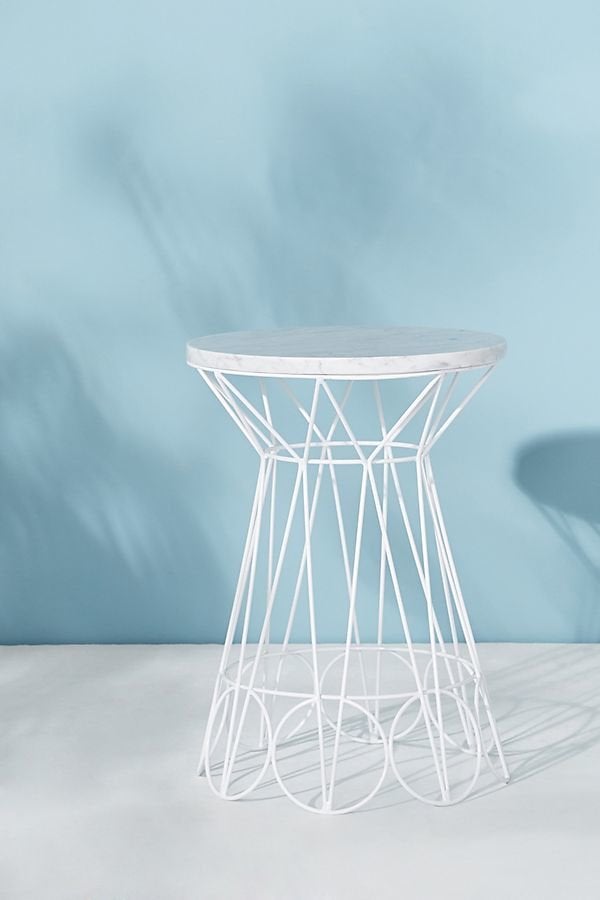 Tachuri Geometric Front Accent Table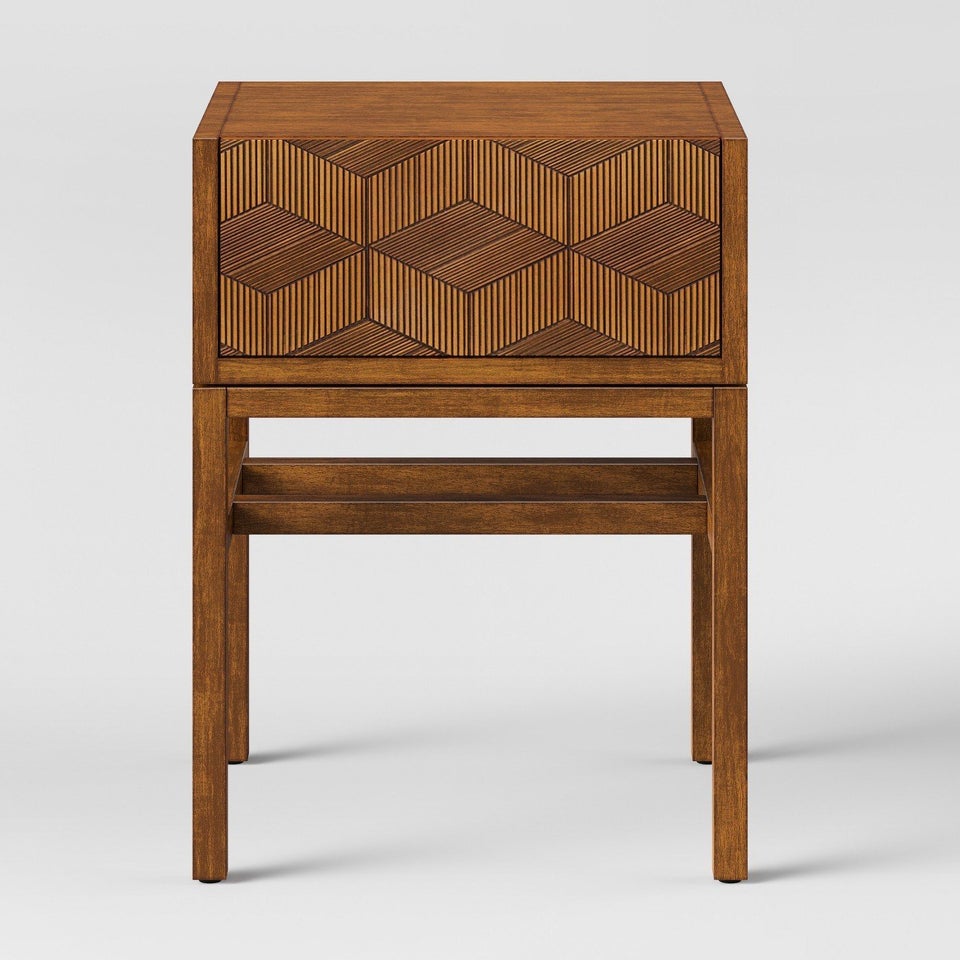 Colorfade Indoor/Outdoor Side Table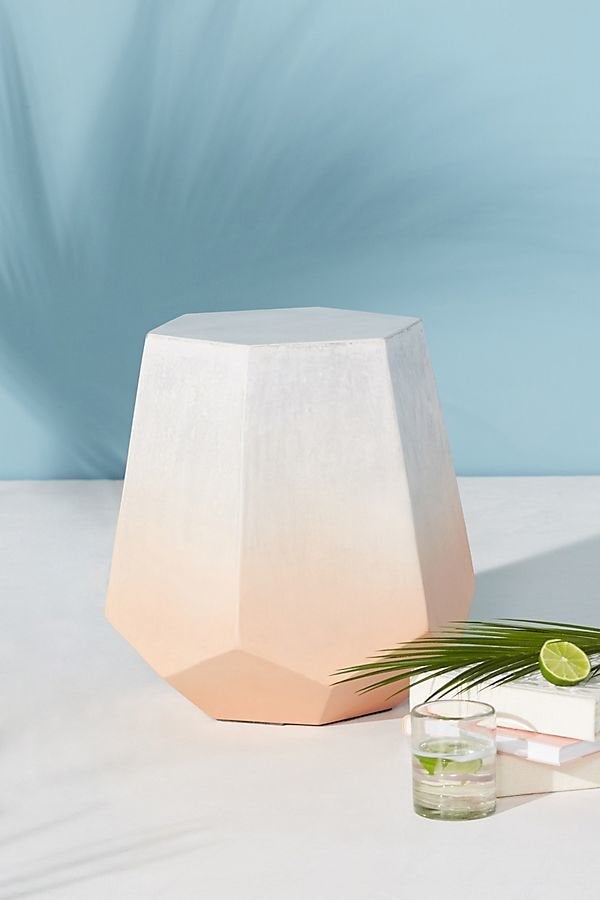 Machado End Table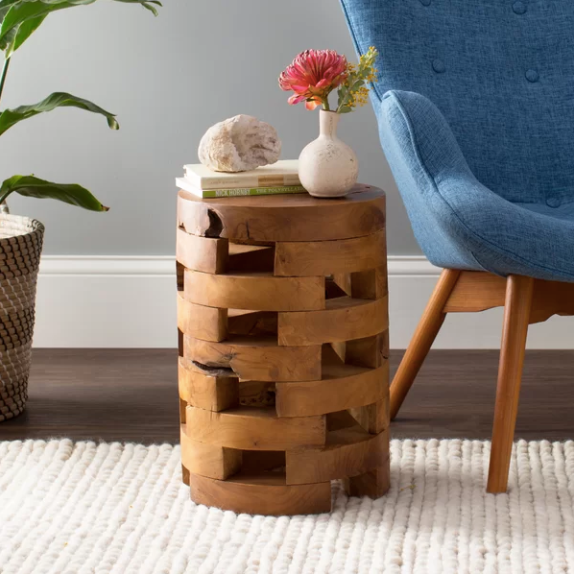 Wood Top Side Table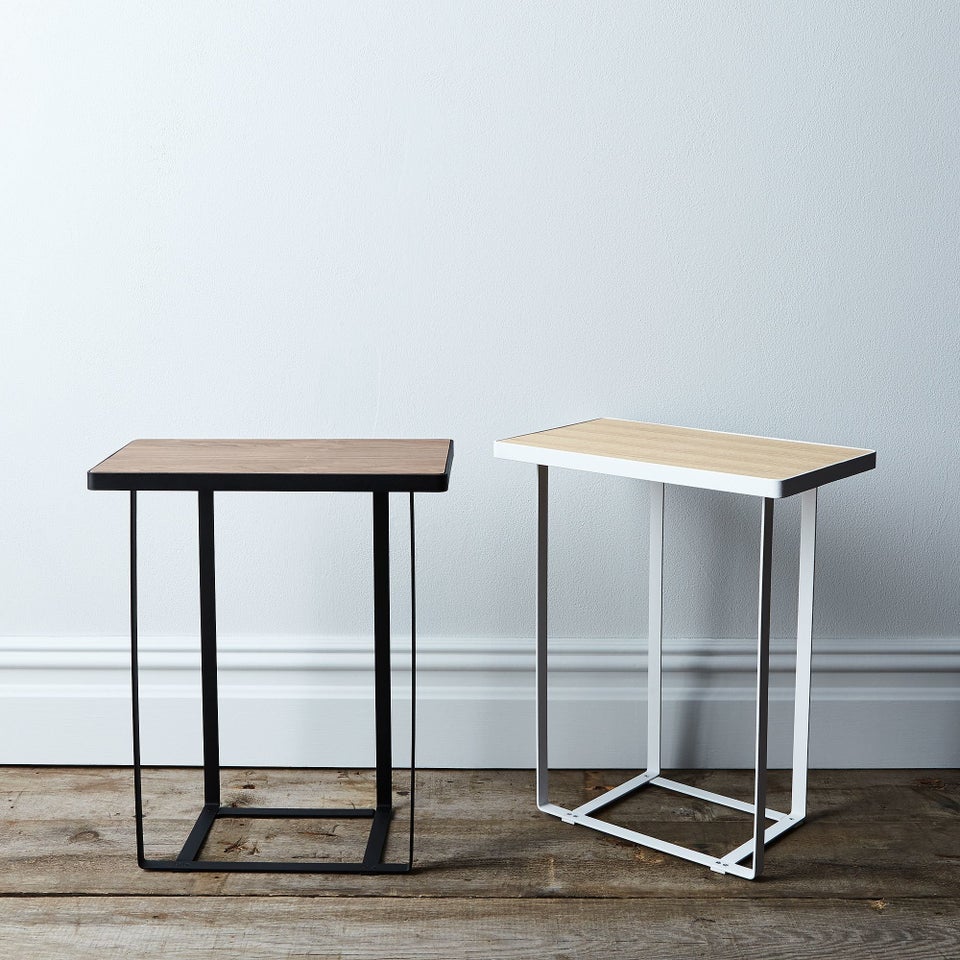 HuffPost may receive a share from purchases made via links on this page.