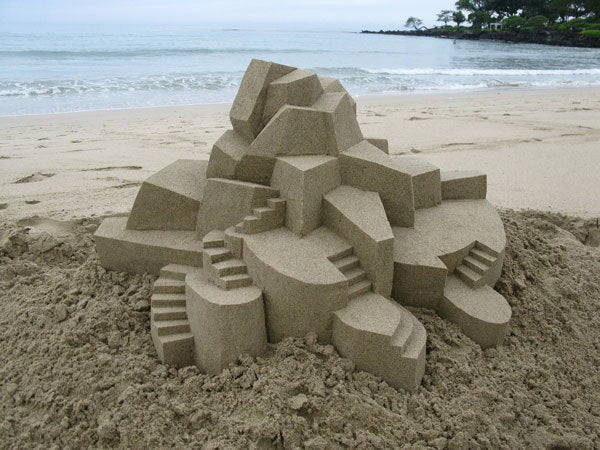 Sand castle art is usually the type of thing which you find relegated to cheesy television show competitions... you know, the kind with the loud, in-your-face commentators, a heavy reliance on monster themes, and commercial breaks every other minute. But this... this is something completely different. Calvin Seibert's "sand castles" are really nothing of the sort, looking far more like modern, mid-century sculptures than a home for the Little Mermaid.
His works, created over the last 6 years, have a gorgeous geometric style to them. Each makes use of the clean, monotone coloration of sand, which through Seibert's talented hands transforms into something almost cement-like in appearance. The flat, perfectly formed surfaces contrast sharply with the rough crumbles of sand which surround them, making each temporal piece look almost like a gem which sprouted from the seaside. You can find more of his work - which would be well suited as inspiration for architects and designers - on Flickr.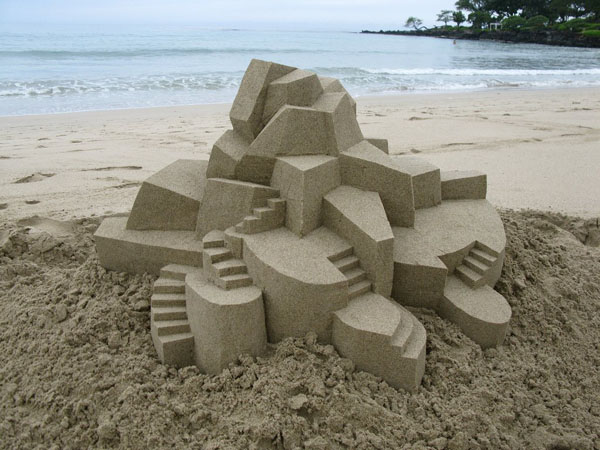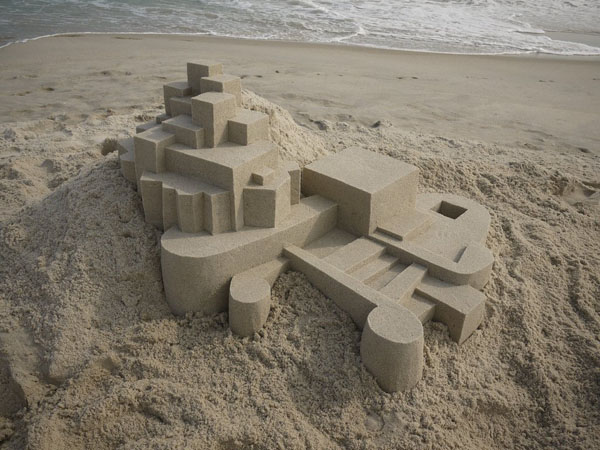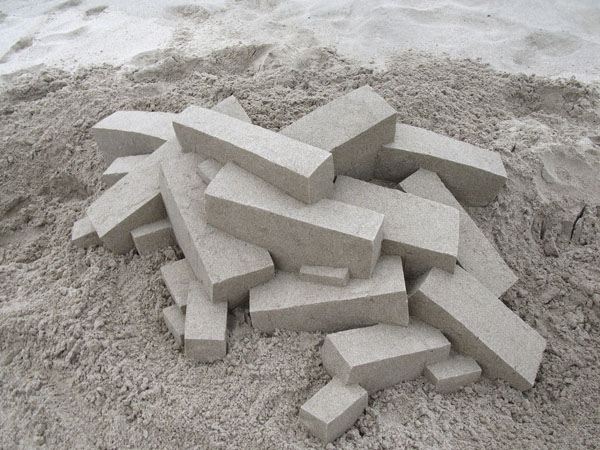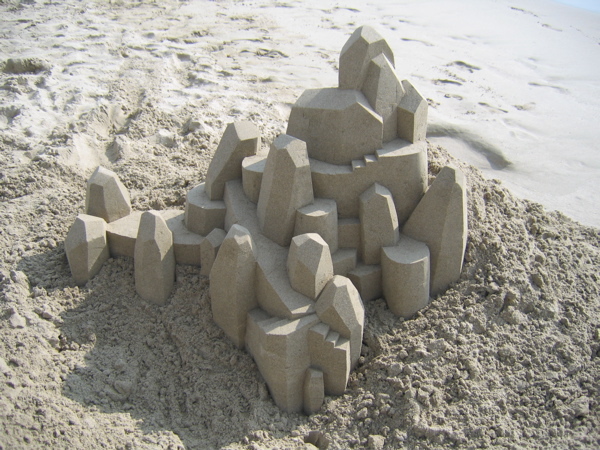 REAL LIFE. REAL NEWS. REAL VOICES.
Help us tell more of the stories that matter from voices that too often remain unheard.