The night George and Amal Clooney met sounds pretty dang magical ― at least the way George's dad Nick describes it.
The pair ― who welcomed twins Ella and Alexander earlier this month ― first met in 2013 at a dinner party also attended by the actor's parents. Amal just so happened to tag along with a mutual friend.
In a new interview with People, Clooney's father says the whole family was immediately smitten with the 39-year-old international human rights lawyer.
"[George's mother] Nina and I were actually the ones who answered the door when Amal came in," said Nick, a former journalist who once ran for Congress. "She introduced herself to us and we talked. She was obviously very charming, gorgeous and so clearly accomplished, but by the time we had supper that night, it was clear there was a kindness to her and an inclusiveness."
Of course, George, 56, fell the hardest.
"By the end of supper, I started looking over at Nina and saying, 'Look ouuuut, this could be trouble for this young man!'" Nick told People.
"I really think by the time that first [meeting] was over, his and her fates were sealed, both of them," he added. "She was so remarkable and he was so remarkable around her."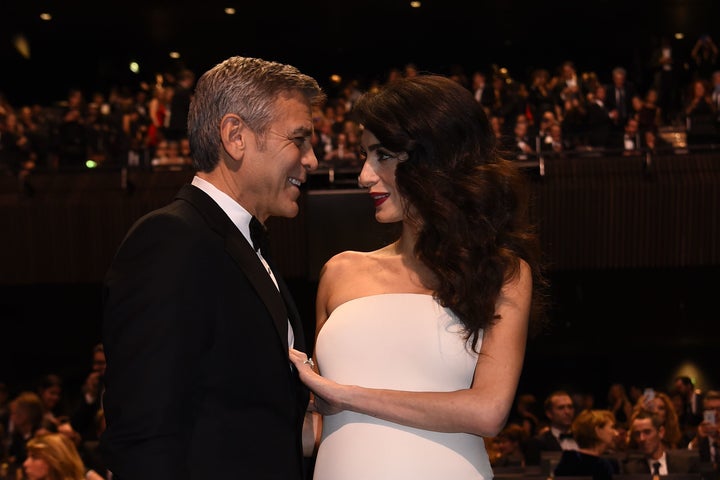 Here's proud papa Nick before his son's wedding: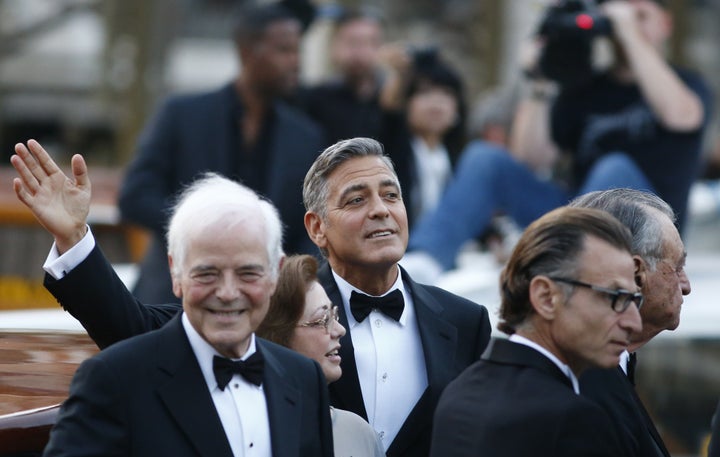 This isn't the first time Nick has gushed about his son and favorite daughter-in-law. Last week, he chatted about the couple and the newborn twins in an interview with Cincinnati WXIX.
Just two hours after the infants were born in the U.K., George and Amal Skyped Nick and Nina, who live in Kentucky.
"They are gorgeous. Nina swears they have George's nose," Nick, 83, said in a phone interview. "Not both of them — one of them. The little boy looked like he had [George's] nose, his little profile."
Never stop oversharing, Nick Clooney.