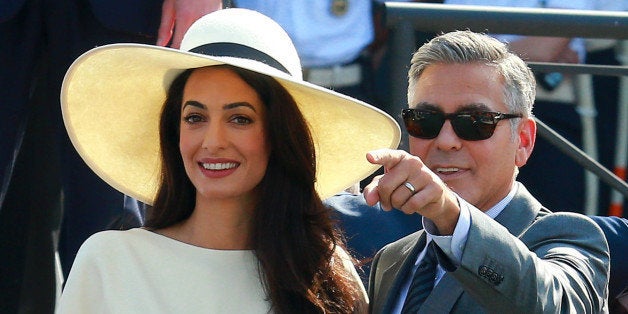 When the late Joseph Patrick "Joe" Kennedy married Rose on October 7, 1914, after a courtship of more than seven years, to say her father was not thrilled is an understatement. Joe was the oldest son of business man/politician P.J. Kennedy, a political rival of Boston Mayor Honey Fitz. Joe, however, knew precisely what he was doing: With careful calculation he was marrying "up." Honey Fitz's charming, vivacious daughter, Rose, who adored campaigning with her dad (something her mother avoided at all costs), provided Joe with the perfect partner to help him achieve the power and control to fill his life ambition.
On September 12, 1953, when Joe's son, John F. "Jack" Kennedy was in the Senate, and known as a glamorous bachelor who loved the ladies, he, too, knew precisely what he was doing when he married the stunning, captivating Jaqueline Bovier Kennedy, whose society roots far outreached his own. On Jack's road toward the White House, as well as his occupancy, and then following his death (and her own), the world has remained captivated by Jackie.
This year on September 29 George Clooney officially married human rights activist, Amal Alamuddin, at Venice's city hall, an event that followed a two day star studded extravaganza. The public cannot get enough information about this impeccably glamorous couple.
Look closely at this union and its accompanying, well planned detail availability (from a man who craves privacy and finds it at his Villa Oleandra in Laglio on Lake Como, Italy) and you will see well beyond an exquisite couple and gorgeous outfits by the likes of Stella McCartney, Giambatttista, Oscar de la Renta, and a white hat box with the logo A and G -- Amal and George -- (for her) and Armani (for him). What you will see upon close inspection is the emergence of an ambitious political couple, a couple planning to slowly, carefully evolve into a political force to be reckoned with. Theirs was not only a wedding; it was a political coming out party. Wedding details have been so lovingly and completely shared that the whole world is being readied to vote.
The history of this political coming out party is fascinating: Until George met Amal he let all know that one marriage to actress Talia Balsam (from 1989 to 1993) was absolutely, positively enough. Stating emphatically (again and again) that he would never marry again, he had well publicized relationships with many women, ranging from actress Ginger Lynn Allen, to reality personality Sarah Lawrence, to Italian actress Elisabetta Canalis. The list goes on, including Kelly Preston, Krista Allen, and Renee Zellweger. Each of the women in Clooney's life have been accused of being his "beard." To those who claim he is gay, Clooney will only say, "The last thing you'll ever see me do is jump up and down, saying, 'These are lies.' I'm not going to let anyone make it seem like being gay is a bad thing." (Interview by Voss Brandon, The Advocate, February 29, 2012)
Clooney's participation in public issues, campaigns, and social activism, is well documented. He supported Barack Obama's campaigns in both the 2008 and 2012 presidential elections. He supports gay rights and opposed the war in Iraq. Plus Clooney is deeply involved in humanitarian efforts. Along with Brad Pitt, Matt Damon, Don Chaedle, David Pressman, and Jerry Weintraub, he strongly supports Not On Our Watch Project, an organization that focuses world attention on the horrors of mass atrocities. To name but a few of his other hands on efforts: In 2009 he accompanied New York Times columnist Nicolas D. Kristof to Goz Chad; in January 2010, to offer help to earthquake victims, he organized the telethon, Hope for Haiti Now. He has worked persistently for a resolution of the Darfur conflict. After George Clooney rose to fame as Dr. Doug Ross on he hit NBC drama ER, he has regularly been involved with films confronting serious social issues.
In Amal Ramzi Alamuddin (whom Clooney met in October, 2013 and became engaged to in April, 2014) Clooney has found a political and social partnership that offers him the same magic that Joe found in Rose and Jack found in Jackie. Plus, like both Joe and Jack, Clooney has married "up," which he readily told Variety on October 19th. Clooney attended Northern Kentucky University from 1979 to 1981, majoring in Broadcast Journalism, and briefly attended the University of Cincinnati. He never graduated. Long before he was ranked #1 on TV Guide's 2005 "50 Sexist Stars of All Times" list, he supported himself by selling women's shoes and insurance, stocking shelves, working in construction and cutting tobacco.

Alamuddin, on the other hand, is fluent in Arabic, English and French. A well respected attorney who specializes in human rights and criminal law, Amal has an Oxford equivalent of an LLB, has received academic awards, and holds a Master of Laws degree from NYU Law School. And there is more: Amal was named one of the 21 hottest female barristers in London on the blog, "Your Barrister Boyfriend," where she is described as having achieved "the seemingly unattainable ideal of contemporary femininity. She is both breathtakingly beautiful and formidably successful."
Amal's parents, like the newly married couple, have cultural differences. Her father, Ramzi, a retired professor of business studies at the American University of Beirut, is Druze, a quasi-Muslim sect in Lebanon that is part of the Shia denomination of Islam. Her mother, Bariaa, foreign editor of a Pan-Arab newsletter, al-Hayat, is Sunni Muslim. As a wedding gift Amal gave Clooney gold cufflinks with his name written in Arabic. Clooney, who was raised in a devout Catholic family, has stated that he does not know if he believes in Heaven or God. (Parade magazine, June 7, 1998, "It's Finally About Family and Loyalty.") What, I wonder, will be the impact if together this couple emphatically castigates barbaric fundamentalism!
The engagement and wedding of Amal Alamuddin and George Clooney are but a foreshadowing of what we are in store for. Theirs not only is the marriage of two exceedingly interesting and talented individuals. It is also the marriage of impeccable glamor and compatible political ambition. And both marriages will be fascinating to watch!
Calling all HuffPost superfans!
Sign up for membership to become a founding member and help shape HuffPost's next chapter