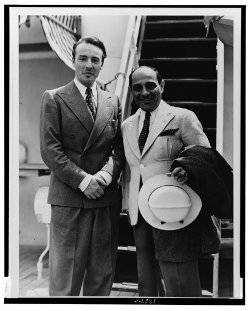 Chatting by phone with George Balanchine's longtime assistant, Barbara Horgan, I learned an amusing story about the great Russian expatriate choreographer.
"Balanchine was rather reserved," noted Horgan. "But he adored Lorenz Hart [the troubled but brilliant lyricist of Rodgers & Hart songwriting team].
"Balanchine always used to say that 'Larry taught me how to speak English.'"
That means Balanchine was learning this:
My funny Valentine
Sweet comic Valentine
You make me smile with my heart
Your looks are laughable, unphotographable
Yet you're my favorite work of art
Is your figure less than Greek?
Is your mouth a little weak?
When you open it to speak, are you smart?
But don't change a hair for me
Not if you care for me
Stay little Valentine, stay
Each day is Valentine's Day
But don't change a hair for me
Not if you care for me
Stay little Valentine, stay
Each day is Valentine's Day.
-- Rodgers & Hart, from Babes in Arms (1937). Frank Sinatra sings the song here.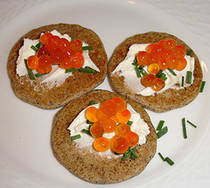 Returning home from New York City Ballet's first tour of Russia [1962], according to Horgan, Balanchine, "was exhausted. But he invited me and my parents for Sunday night dinner. He made blini. He was still with Tanny [Tanquil Le Clercq, Balanchine's fourth wife].
"Now, he and my mother both read the Daily News [of the New York dailies the least intellectual], and my father and I would ask them, how can you read the Daily News?
"[That Sunday] the Daily News came out with a list of America's favorite songs. After dinner, we sang every single solitary song. On the Rodgers and Hart, he ran to the piano and sang the lyrics of the verse with no accent.
"He had great admiration for him [Balanchine for Hart]. He went to Europe with him and got him out of brawls, when Hart would pick up sailors and get beat up.
[The photo is from their European sailing in 1938, soon after Hart wrote the lyrics for "Funny Valentine."]
"After Hart's death [in 1943], he stayed in touch with Larry's sister," said Horgan.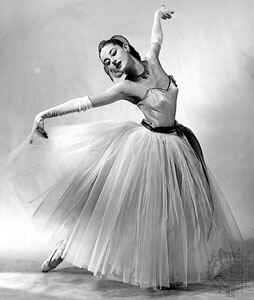 Le Clercq, the leggy young colt, inspired Balanchine roles in "The Four Temperaments," and "La Valse." Jerome Robbins choreographed his "Afternoon of a Faun," inspired by the sight of her warming up in a dance studio. By all accounts a scintillating dancer and young woman, Le Clercq was close friends with Robbins. But it was Balanchine whom she married in 1952.
Life must have been enchanting for the debonair ballet master and his young wife. In the picture, below, Tanaquil Le Clercq, Donald Windham, Buffie Johnson, Tennessee Williams, and Gore Vidal socialize at the Cafe Nicholson in 1949.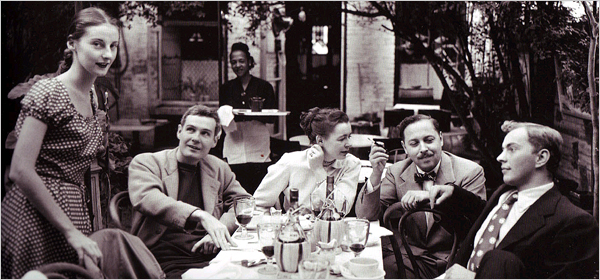 Tragedy struck Le Clerq and Balanchine during a European tour of New York City Ballet in 1956. Falling ill in Denmark, she was diagnosed with polio. At 27, the effervescent ballerina was paralyzed from the waist down.
From her wheelchair, Le Clercq wrote charming books: The Ballet Cookbook and Mourka: The Autobiography of a Cat, both inspired by life with Balanchine. A wordsmith, she published crossword puzzles in the New York Times, and, seated, taught ballet.
Divorced. By George Balanchine, 65 master choreographer and artistic director of the New York City Ballet Company for 20 years: Tanaquil Le Clercq, 39, onetime prima ballerina who, after becoming Balanchine's fifth wife, was forced to give up dancing forever when she contracted polio in Copenhagen in 1956; on uncontested grounds of incompatibility; after 16 years of marriage, no children; in Juárez, Mexico.
Tanaqui Le Clercq died of pneumonia in Manhattan on December 31, 2000, at the age of 71. This Valentine is for you, Tanny. And you, Larry Hart, and Mr. B as well.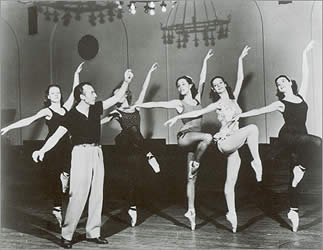 As for Balanchine's affection for Larry Hart,
Balanchine originally choreographed "Slaughter on Tenth Avenue" in 1936 for the musical "On Your Toes," in which Ray Bolger played The Hoofer and Tamara Geva [Balanchine wife #1] portrayed The Stripper.
"On Your Toes" was the first of four Rodgers and Hart musicals choreographed by Balanchine. It was followed by "Babes in Arms," "I Married an Angel," and" The Boys from Syracuse." His ballet "On Your Toes" remains in the repertoire of New York City Ballet.
Clive Barnes's beautiful "Dance" Magazine obituary for Tanaquil Le Clecq here.
Photo: Balanchine and Larry Hart aboard the Grace Line's Santa Paula, 1938 forms part of: New York World-Telegram and the Sun Newspaper Photograph Collection (Library of Congress)
Group Photograph: Karl Bissinger.
Arts journalist Debra Levine was recently a scholar-in-residence at Jacob's Pillow Dance Festival and a Fellow at the NEA Arts Journalism Institute for Classical Music & Opera. She lives in Los Angeles where she contributes dance coverage to the Los Angeles Times. Debra blogs on arts·meme, where this article first appeared.
Popular in the Community