It's safe to say that niether George Bell and Gabriel Pimentel can walk around in public without getting noticed. So put the two of them together and they are likely to get double the attention, right?
Todd Ray, who runs the Venice Beach Freakshow in Los Angeles arranged a meet-up so that average-sized people can get the long and short of two unique Americans.
If you can't make it to Los Angeles, the photo below will give you an idea of what people are seeing in person.
(Story continues below)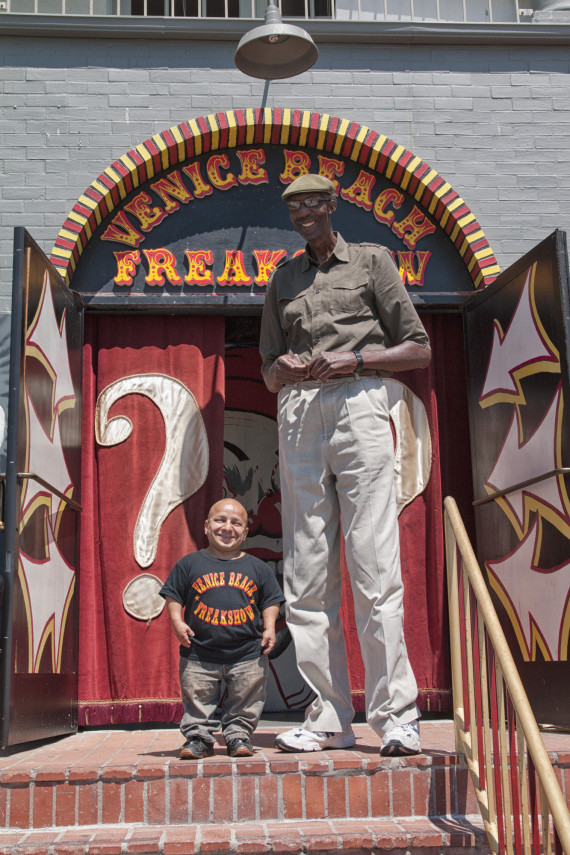 Photo courtesy of Tom Fox
At 7 feet, 8 inches tall, Bell is the tallest living man born in America. He's just a hair below the Ukraine-born Igor Vovkovinskiy, who stands tall at 7 feet, 8.33 inches.
Meanwhile, the 2-foot, 6-inch Pimentel is America's shortest male.
Bell, a former Harlem Globetrotter, currently works as a police officer in Virginia, while Pimentel is an actor who has worked on TV shows like "My Name Is Earl" and movies like "Little Man."
"They are both friends of mine and I just wanted to see them together," Ray told The Huffington Post. "When people see them, they want to take photos with them. They can't believe their eyes. The women all want to pick up Gabriel and hug him."
Bell and Pimentel were also amazed to see each other, Ray said.
"They were amazed at each other," Ray said. "They shook hands and both said, 'WOW!' at the same time. Then Gabriel looked at me and said, 'He really is a giant!'"
Bell and Pimentel will pose for photos and talk about their life experiences, which are just as unique as their physiques.

Related
Before You Go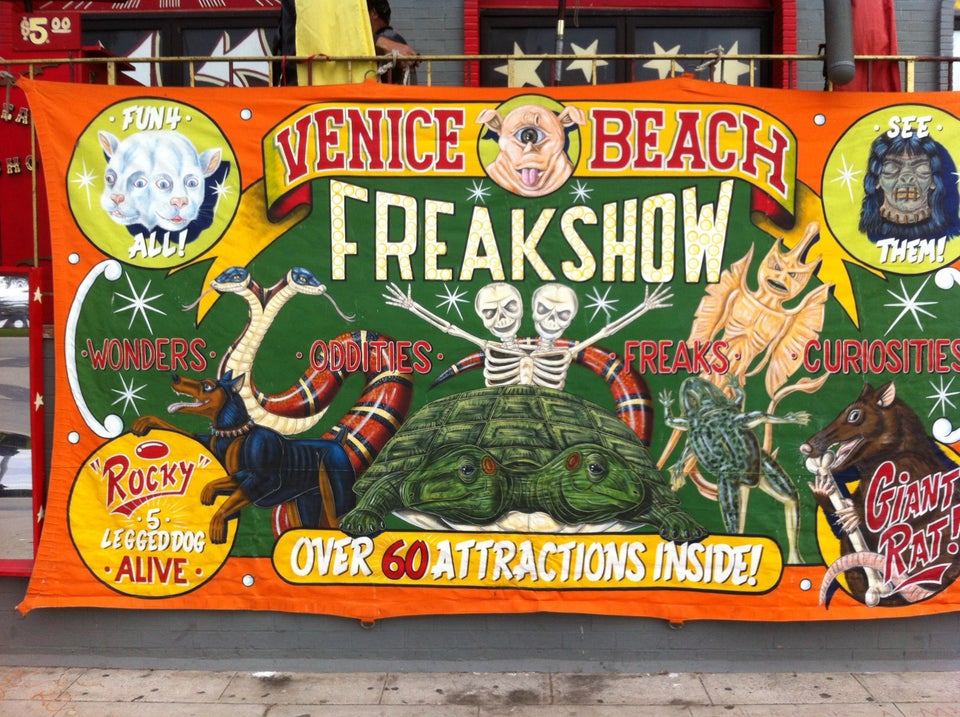 Venice Beach Freakshow
Popular in the Community