Former President George H.W. Bush and wife Barbara made a cameo on the kiss cam at Sunday's Houston Texans game against the Cincinnati Bengals.
After being spotted in the stands by a stadium cameraman, the couple shared a smooch on the Jumbotron.
Earlier, Bush participated in the pre-game coin toss. The Texans won the toss, but ultimately fell to the Bengals.
Last year, former president George W. Bush and wife Laura were also caught on the kiss cam at a Texans game. And in 2012, President Barack Obama and First Lady Michelle Obama puckered up on the big screen at an Team USA exhibition basketball game.
Before You Go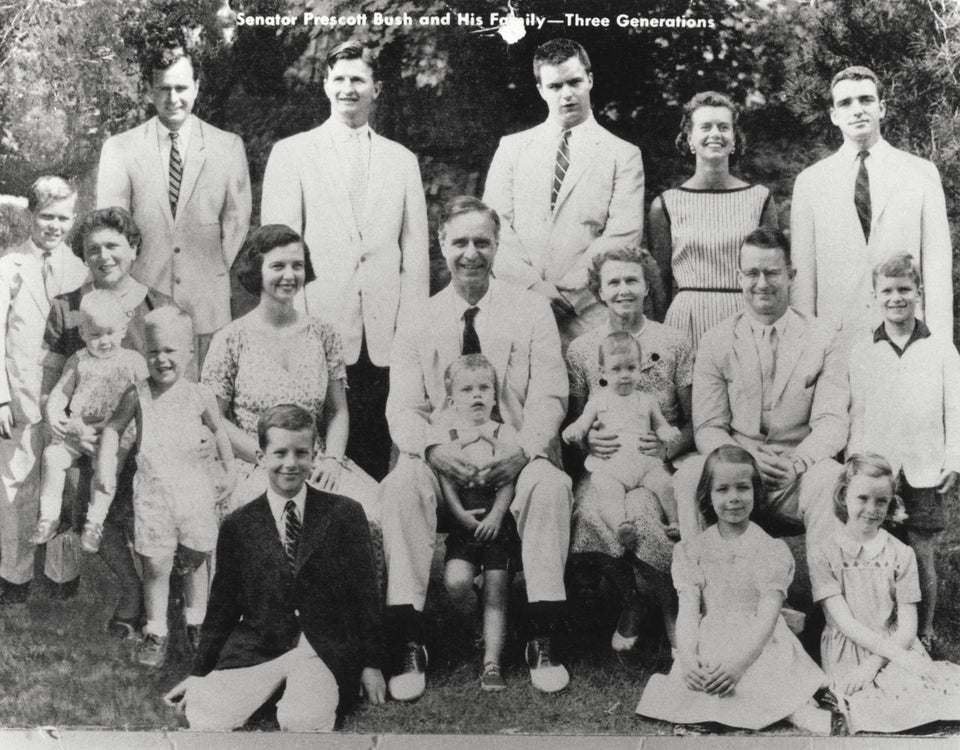 The Bush Family Tree
Popular in the Community