George W. Bush has worn many hats over the years, and lately, the former president has been trading in his Stetson for a beret. The result of his latest artistic endeavor is a portrait of himself with his father, former President George Bush, that the younger Bush unveiled Monday in an interview with NBC's Savannah Guthrie.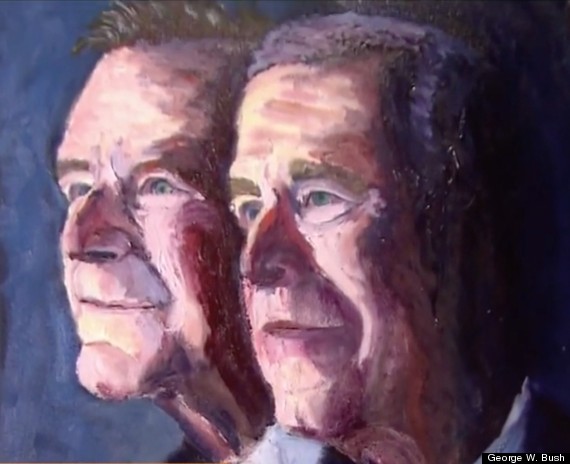 Speaking about the painting, Bush told Guthrie that he wanted to capture his feelings for the elder Bush -- feelings that he elaborates on at greater length in his new book, 41: A Portrait of My Father, slated for release this week.
"I was proud to be standing next to a man I admired greatly," Bush said, adding that he struggled to get the noses right. "I tried to paint a gentle soul, and I did."
After leaving the highest office in the land, it wasn't the power or the fame that he missed. "The first shocking experience was that I didn't have any responsibilities," Bush confessed. "But then you get this sense of longing to make sure you remain stimulated. Painting helps fill that void."
Bush emphasized that the painting, like the book, which he describes as "a love story" for his father, is more about the elder Bush. He wasn't as attentive while painting himself as he was while working on his dad. "I bumbled through," he said.
Although George W. Bush didn't consult his dad when deciding to run for president, he said, his father played a significant role in guiding his path when he was a young man.
"When I first moved to [Midland, Texas,] I was single and drinking pretty hard," Bush told Guthrie. "There was a moment when I got into Harvard Business School. He said, 'It'll open up new horizons,' and that was very sage advice. He was right."
The portrait is hardly our first glimpse of Bush as an artist.
His first appearance on the art scene was in February 2013, when a hacker gained access to his sister's email account and published photographs of several paintings, notably, self-portraits set in the bathtub and the shower.
"Yeah, I was annoyed. And nor do I want my paintings to get out," Bush said at the time. "I found it very interesting the first painting that came out was the one I painted of myself in the bathtub. I did so because I wanted to kind of shock my instructor."
But Bush soon changed his mind, and stopped hiding his hobby. About a year later, his oeuvre went on display for the first time at the George W. Bush Presidential Center in Dallas, in a solo exhibition called "The Art of Leadership: A President's Personal Diplomacy."
But, hey, the best artists are never appreciated in their own time.
Before You Go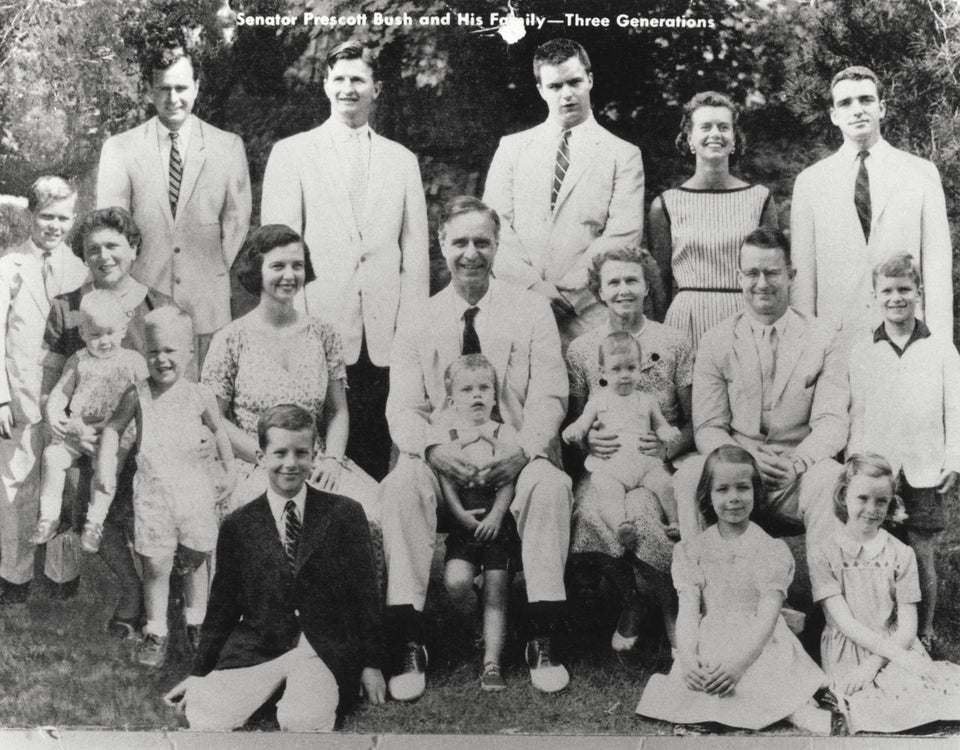 The Bush Family Tree
Popular in the Community