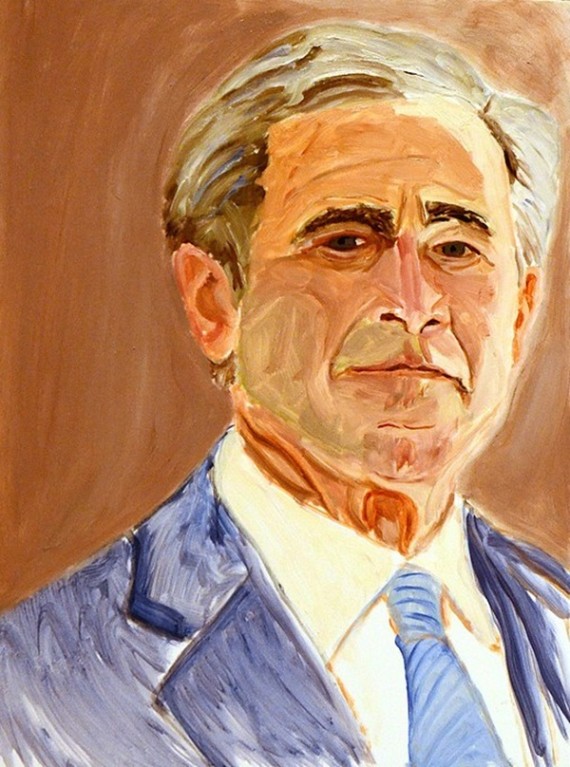 While George W. Bush may sidestep questions from the Senate Intelligence Committee about CIA activities during his administration, the 43rd president is more forthcoming with his insights on portrait painting. "Never paint your wife or your mother," Bush told CNN's "State of the Union" recently. This savvy advice along with other cheeky Bush comments about his new-found occupation, painting, have generated lots of media attention. (See "George W. Bush is Still a Bad Painter.")
Apparently, he once tried his hand at painting his wife, Laura. She didn't like it and neither did one of his daughters. "So I just scrapped it," Bush said. But the ever-evasive art dabbler quickly backpedaled, amending the comment with, "I may have saved it although they probably think I destroyed it." In other interviews, Bush, who had his first solo museum show at the George W. Bush Presidential Library and Museum in April (see "Impeach This Art? George W. Bush Has His Museum Debut in Dallas"), has said that he was inspired to paint after reading an essay by the late British prime minister Winston Churchill, another politician-turned-artist wannabe.
"First thing I wanted to make sure is that I got the noses right," Bush said remarking on one of his main concerns when he first begins tackling a portrait subject. Bush began painting in earnest several years ago after just four weeks of lessons. On the initial public response to his paintings, Bush noted, " People are surprised. Of course, some people are surprised I can even read."
---------------------------------------------------------------------------------------------------artnet News is the world's first global, 24-hour art newswire, dedicated to informing, engaging, and connecting the most avid members of the art community with daily news and expert commentary.
Before You Go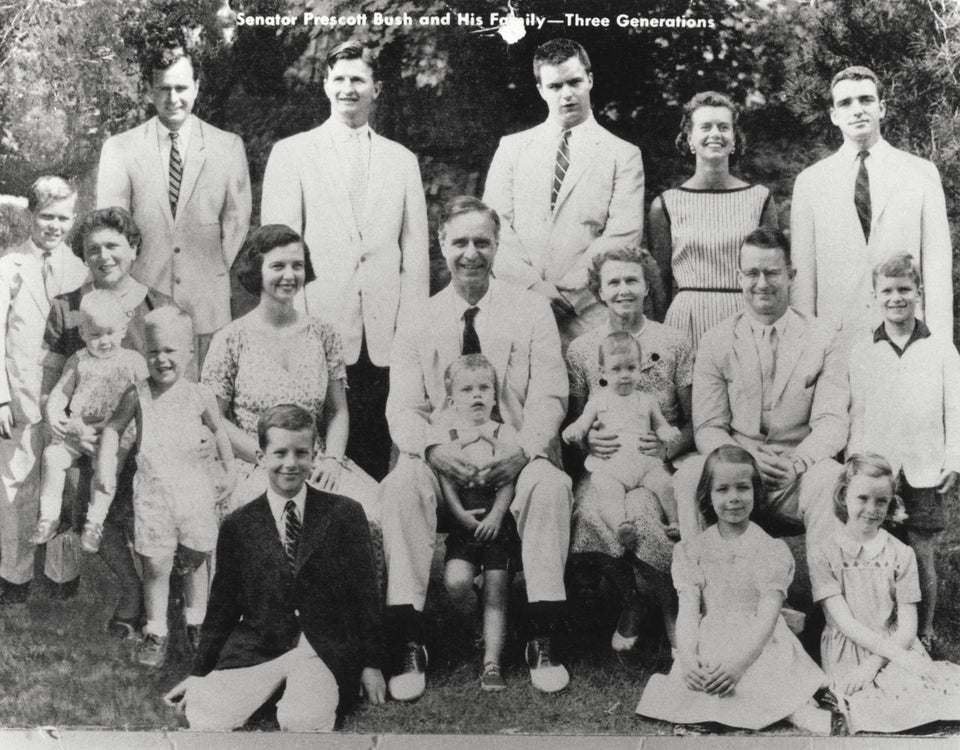 The Bush Family Tree
Popular in the Community