If a movie in the works about comedian George Carlin is anything like a previous biopic about another edgy comic who championed free speech, it should be well worth the effort.
Screenwriter Stan Chervin, who earned an Oscar nomination for "Moneyball," is penning the screenplay for the still-unnamed film, The Hollywood Reporter said Monday.
Carlin, who died in 2008 at age 71, made about 130 "Tonight Show" appearances and more than 20 solo albums, the trade publication noted.
But he may be best known for his "Seven Words You Can Never Say on Television" routine, which, Variety reported, "is largely credited with forcing a Supreme Court decision" on how much power the federal government should wield in enforcing speech standards on the radio.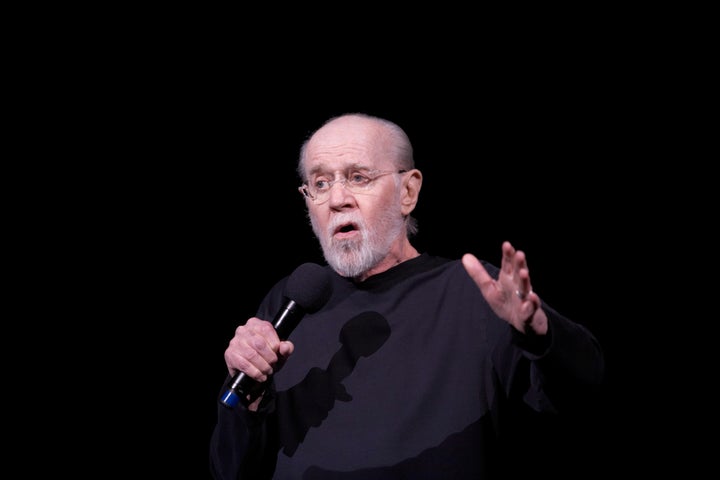 In 1978, the Supreme Court ruled that the words in Carlin's routine were indecent and that the government could ban them during times when children might be listening.
Fellow comic Lenny Bruce had generated controversy more than a decade earlier for defying speech obscenity laws. A movie about him, "Lenny," opened in 1974 with Dustin Hoffman in the title role. It was nominated for six Oscars, including Best Picture and Best Actor for Hoffman.
That's something for the Carlin film to aspire to, perhaps.
"We are honored to tell the story of one of the most important and influential comedians of all time, and to do so alongside those who knew him best," Gail Berman and Joe Earley of the Jackal Group production studio said in a statement to Deadline. "In addition to shaping comedy and culture for decades and entertaining generations of audiences, Carlin's battle to protect free speech continues to impact our daily lives and is as relevant as ever." 
Any suggestions for the casting of Carlin, dear reader?
REAL LIFE. REAL NEWS. REAL VOICES.
Help us tell more of the stories that matter from voices that too often remain unheard.
BEFORE YOU GO