George Clooney is about to get your heart all aflutter right before Valentine's Day.
In a new clip for the actor's upcoming appearance on Netflix's "My Next Guest Needs No Introduction with David Letterman," Clooney describes how important his wife, Amal, is to him.
In the clip, David Letterman shares with Clooney how becoming a father made him shift his focus from himself to his child.
Clooney responded by saying:
"Before I had the twins, I felt that about [Amal]."
"I met someone who I would absolutely trade my life for. I met someone that her life meant more to me than my life. I've never had that experience before."
Clooney met the international human rights lawyer when a mutual friend brought her over to the Oscar winner's Lake Como home in 2013.
"I thought she was beautiful, and I thought she was funny and obviously smart," Clooney, 56, told The Hollywood Reporter, joking that Amal, 40, "probably thought I was old."
They married the next year. In June, the couple welcomed twins, Ella and Alexander.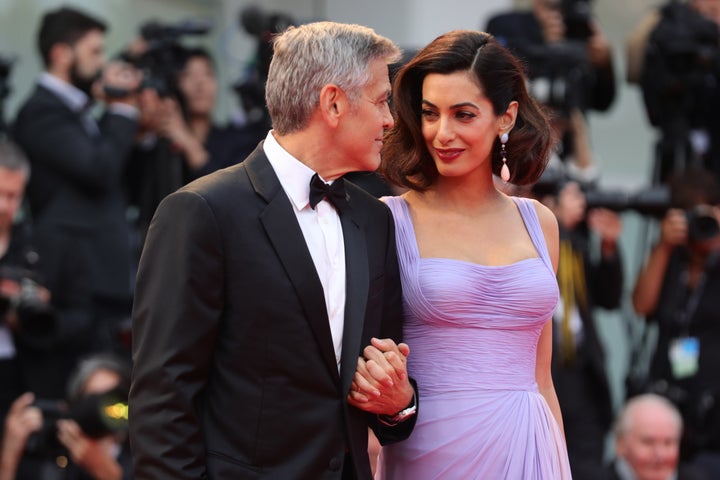 "We didn't plan on it. We never talked about it until after we were married, which is funny. There was an assumption that we didn't want them," he said. "And then, after the wedding, Amal and I were talking and we just felt we'd gotten very lucky, both of us, and we should share whatever good luck we've got. It would seem self-centered to just have that belong to us."