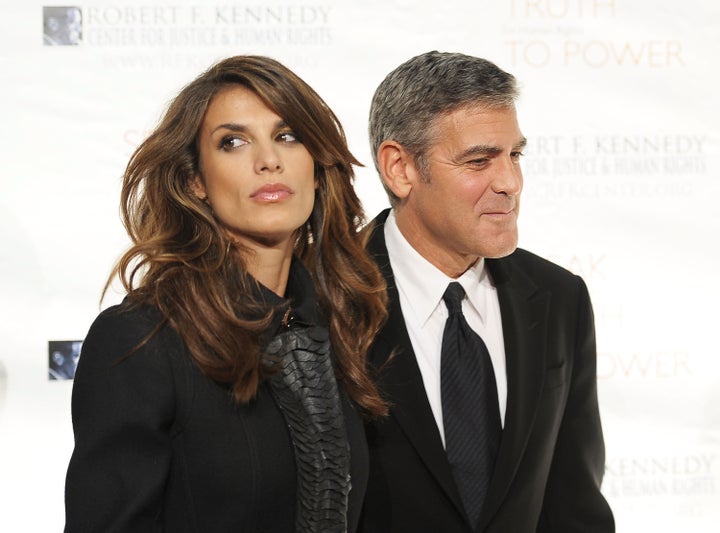 Did George Clooney and Italian model Elisabetta Canalis break up because he's already tried marriage once before--and it didn't work out?
The famed actor and social activist was married once before, though he and actress Talia Balsam--whom he wed in 1989--split just four years after they tied the knot. In January, Clooney told Piers Morgan that once is enough.
"I was married, so I gave it a shot," he said.
Canalis may have been holding out to be the next Mrs. Clooney--to no avail. She told Italian magazine Chi earlier this month that she plans to be married in the future.
"I am a firm believer in marriage, in the future I will be married, but for the time being I am happy as I am," she said."I don't need anything to confirm how happy I am."
But don't expect Canalis to sit home mourning the split. She was spotted socializing with NBA star (and single dad) Dwyane Wade at a fashion show Tuesday afternoon--merely hours before she and Clooney released a statement about the breakup.
A source tells the New York Daily News that Canalis "didn't appear too heartbroken" while flirting with Wade, who is dating actress Gabrielle Union.
As for Clooney, it's already being speculated which newly single actress the eternal bachelor will date next.