 Life as a movie star is not always so glamorous. It takes intense preparation, hard work, and a willingness to take significant risks, especially when it comes to action films. One wrong move and the consequences can be grave -- even for the world's biggest movie star.
While filming a scene for his supporting turn in "Syriana" back in 2005, a mishap during an attempted stunt left George Clooney with a severely injured spine. As he told Rolling Stone in last week's cover story, the injury was so bad, he considered taking his own life.
"I was at a point where I thought, 'I can't exist like this. I can't actually live,'" he told the magazine. "I was lying in a hospital bed with an IV in my arm, unable to move, having these headaches where it feels like you're having a stroke, and for a short three-week period, I started to think, 'I may have to do something drastic about this.'"
Clooney would eventually undergo successful surgery to fix the injury, but for that brief time, he considered a far more grim fix. "You start to think in terms of, you don't want to leave a mess, so go in the garage, go in the car, start the engine," he continued. "It seems like the nicest way to do it, but I never thought I'd get there. See, I was in a place where I was trying to figure out how to survive."
The story, thankfully, has a happy ending: for all his hard work, Clooney won an Oscar for Best Supporting Actor, and has two Oscar-contending films out this fall in "The Descendants," and "The Ides of March," the latter of which he co-wrote, directed and stars in.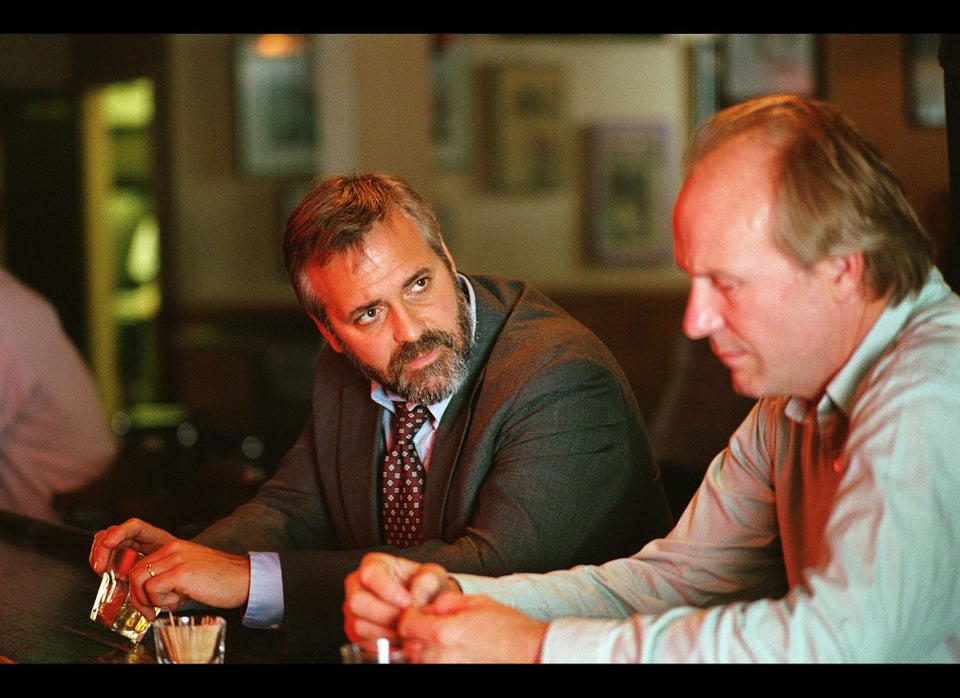 Syriana: George Clooney
Popular in the Community