Is George Clooney the cheapest date ever?
One lucky raffle winner and a friend will have the opportunity to spend a night out with Clooney as part of a fundraising effort for the Satellite Sentinel Project.
The winning lady or gentleman and a companion will be flown to New York where they will be able to hang out with Clooney backstage at "David Letterman," walk the red carpet with him at the "Monuments Men" premiere, attend the showing's after-party as VIP guests and then retire to a complementary hotel room.
The raffle is being hosted by Omaze and a single entry costs only $10. Participants may also submit bundles of multiple entries for a discounted per-unit price.
Page Six reports that the raffle has already pulled in over $540,000 for the Satellite Sentinel Project (SSP), which Clooney co-founded with activist John Prendergast in 2010. The organization uses satellite imagery to monitor the Sudanese border and other hotspots where human safety is threatened. The SSP then immediately alerts media outlets if and when war crimes and human rights violations occur, so that peace and security can be restored as quickly as possible.
The raffle is open until January 30th and the date with Clooney will take place on February 4th.
Before You Go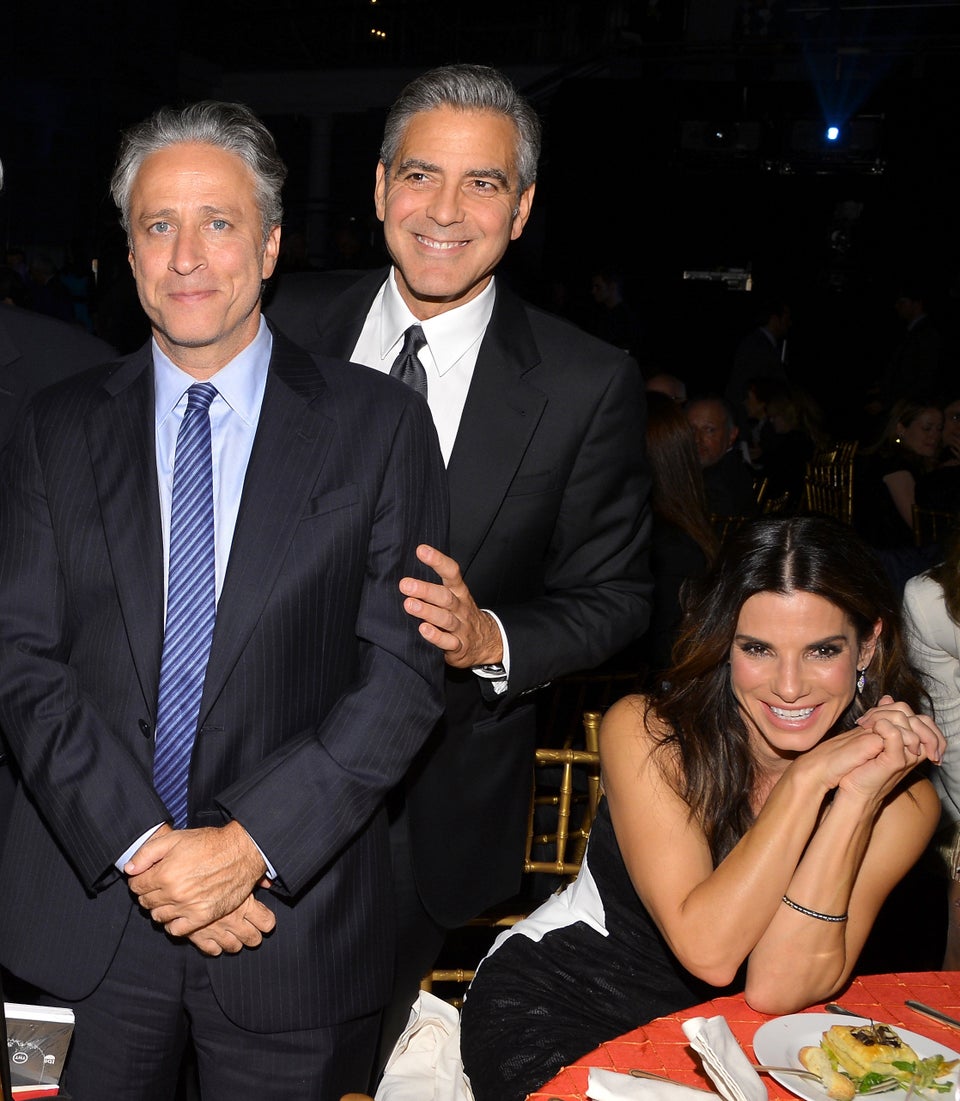 George *swoon* Clooney
Popular in the Community