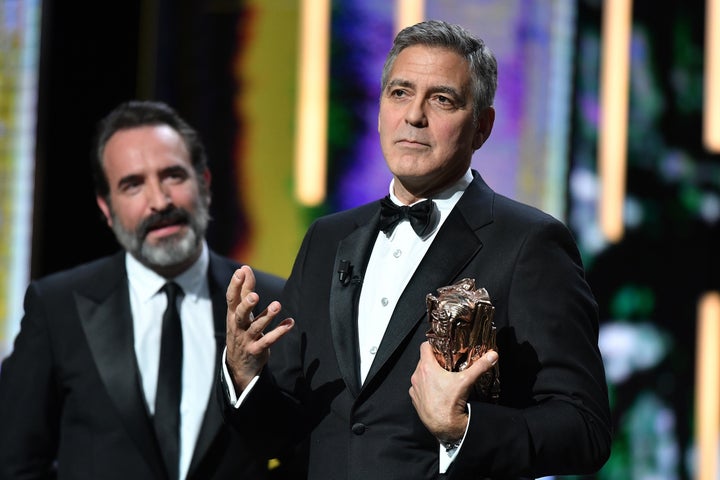 George Clooney was in Paris on Friday for the 42nd César awards, France's version of The Oscars, where he was presented with an Honorary César for his body of work.
On stage with actor Jean Dujardin, who presented the award, the actor at first thanked his wife, Amal Clooney, and the French Academy, before turning to the state of things in the U.S.
"As citizens of the world, we're going to have to work harder and harder not to let hate win," he said, later adding, "I was thinking about Edward R. Murrow as we find ourselves nostalgic for when America was great and when the news wasn't fake."
We must not confuse dissent with disloyalty. We must not walk in fear of one another. We must not be driven by fear into an age of unreason. If we dig deep in our history and remember that we are not descendants from fearful people, we proclaim ourselves indeed as we are the defenders of freedom wherever it continues to exist in the world. But we cannot defend freedom abroad by deserting it at home.

The actions of this president have caused alarm and dismay amongst our allies abroad and given considerable comfort to our enemies. And whose fault is that? Not really his. He didn't create this situation of fear, he merely exploited it—and rather successfully.

Cassius was right. "The fault, dear Brutus, is not in our stars, but in ourselves." Good night, and good luck.
Edward R. Murrow's famous criticism of Joseph R. McCarthy
Clooney is a known fan of Murrow's career, as he wrote, directed and starred in 2005's "Good Night, and Good Luck," a film that followed the tension between Murrow and McCarthy in the 1950s.
Before You Go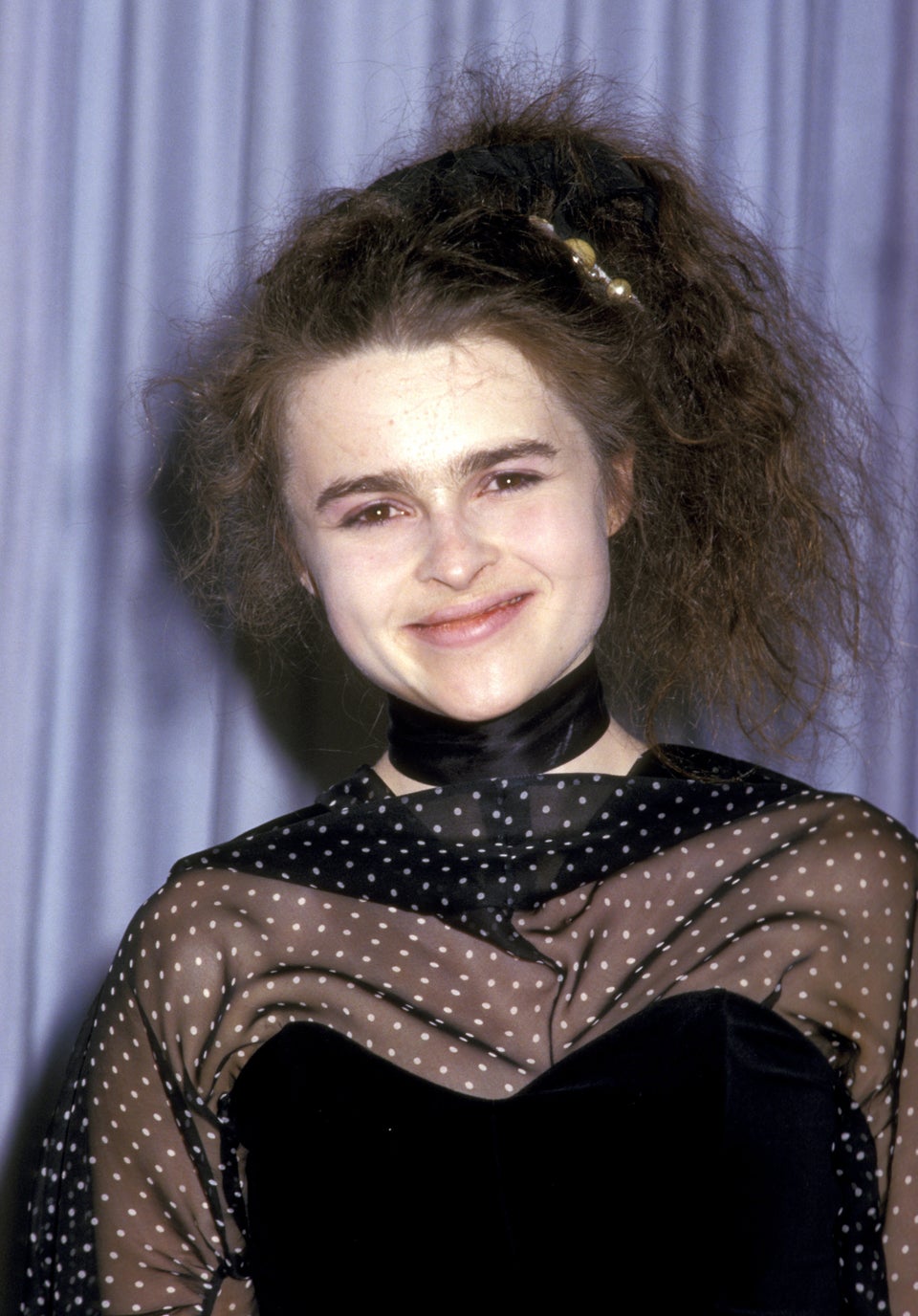 The Oscars In 1987
Popular in the Community