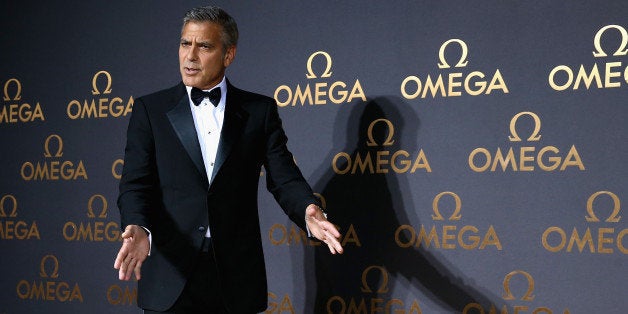 I seldom respond to tabloids, unless it involves someone else and their safety or well being. The Daily Mail has printed a completely fabricated story about my fiancée's mother opposing our marriage for religious reasons. It says Amal's mother has been telling 'half of Beirut' that she's against the wedding. It says they joke about traditions in the Druze religion that end up with the death of the bride.
Let me repeat that: the death of the bride.
[T]his lie involves larger issues. The irresponsibility, in this day and age, to exploit religious differences where none exist, is at the very least negligent and more appropriately dangerous. We have family members all over the world, and the idea that someone would inflame any part of that world for the sole reason of selling papers should be criminal.
Whether the Mail's claims are true or fabricated (they source "close family friends") this wouldn't be the first time the British tabloid has been called into question, to say the least. Just last January, author JK Rowling sued the Mail for libel after it ran a story online under the headline "How JK Rowling's sob story about her past as a single mother has left the churchgoers who cared for her upset and bewildered." Rowling claimed that "doing it injured her reputation and caused her great distress and embarrassment," according to The Guardian.
In 2006, the Daily Mail paid Elton John 100,000 pounds (approximately $171,000) after the musician sued the tabloid for libel for "claiming falsely that the singer banned guests from talking to him at a charity fundraising event," per The Guardian.
Though not sued in this instance, the Daily Mail hasn't yet responded to Clooney's statement. This story will update once a response comes through.
"[W]e accept Mr. Clooney's assurance that the story is inaccurate and we apologize to him, Miss Amal Alamuddin and her mother, Baria, for any distress caused," reads the Mail's statement.
REAL LIFE. REAL NEWS. REAL VOICES.
Help us tell more of the stories that matter from voices that too often remain unheard.
BEFORE YOU GO
PHOTO GALLERY
George Clooney through the years