George Clooney made a retiree's dreams come true when he showed up to celebrate her 87th birthday.
The Hollywood movie star gave Pat Adams the surprise of her life when he paid her an unexpected visit at Sunrise Senior Living UK's residential home in Sonning, southeast England, on Sunday.
Clooney presented Adams with a beautiful bouquet of flowers and a card before talking with her for around 15 minutes.
"This was a classy gesture from a wonderful man," said a Sunrise spokesman. "She was absolutely thrilled to meet her great icon, and it was such a lovely surprise to see George greet her with flowers and a card."
Clooney's visit came about after Adams had repeatedly wished, through the home's "Wish upon a star" program, that she'd one day come face-to-face with her idol.
As the actor lives nearby with his wife, human rights lawyer Amal Clooney, a spokesman for the home said he'd been "inspired to make a visit" after receiving several requests from staff on Adams' behalf.
Adams later described Clooney as "charming" and said she'd "treasure" the card he gave her. She also invited Clooney to return with his twins once they are born. "I wish him well with them, because he's a very nice man," she added.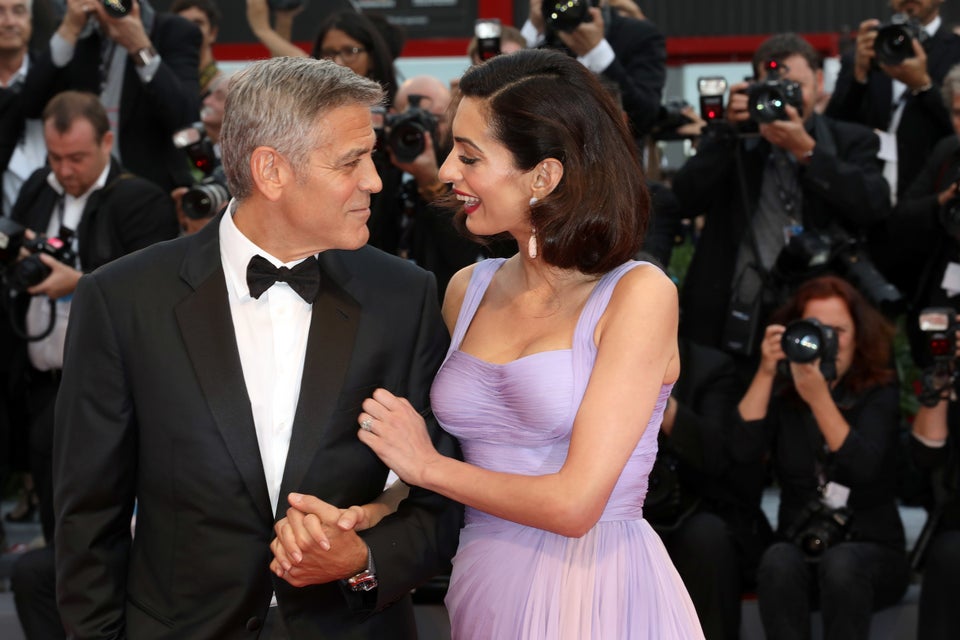 George and Amal Clooney