George Clooney is ready to be a dad.
Appearing at CinemaCon in Las Vegas, the actor and father-to-be told E! News that he's excited for parenthood and feeling prepared.
"I played a pediatrician on 'ER. So I know how to work on extra children ... If there's any accidents, I'm there. I'm the guy," he joked.
In February, the news broke that the actor and his wife, human rights attorney Amal Clooney, are expecting twins, reportedly due this summer.
"I didn't know that we'd have kids," he said. "I was very happy that we were going to get married and then [having kids] seemed like the next step."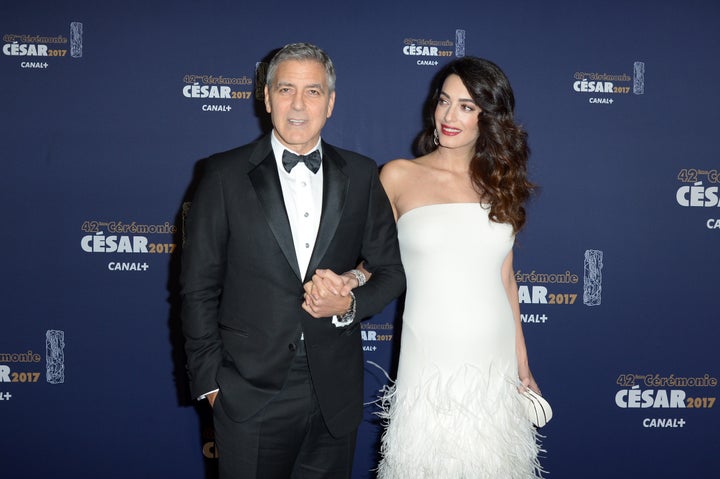 Clooney added that he and Amal haven't chosen baby names yet.
"I've had friends who picked out names around their parents, and then it becomes, whatever name you picked, it's like, 'I hate that name,' 'That guy was a prime minister… Can't call her Susan. You remember your Aunt Susan?'"
On Tuesday, the actor joked that his wife has already nixed a few names, including his suggestion of "Casa and Amigos".
Said Clooney, "It was just a thought. I mean, you know, it's a family business."
We have a feeling this guy is going to have a knack for dad jokes.