"It was a large number of people. It was sent to basically the heads of every place," Clooney said. According to the star, parties who received the letter told his agent that they couldn't sign in support.
It involves every studio, every network, every business and every individual in this country. That is why we fully support Sony's decision not to submit to these hackers' demands. We know that to give in to these criminals now will open the door for any group that would threaten freedom of expression, privacy and personal liberty. We hope these hackers are brought to justice but until they are, we will not stand in fear. We will stand together.
"After the Obama joke, no one was going to get on the side of Amy, and so suddenly, everyone ran for the hills," Clooney said to Deadline.com. "Look, I can't make an excuse for that joke, it is what it is, a terrible mistake. Having said that, it was used as a weapon of fear, not only for everyone to disassociate themselves from Amy but also to feel the fear themselves. They know what they themselves have written in their emails, and they're afraid."
"The jury is still out with where we go with Amy," Sharpton said during a news conference following his meeting with Pascal. He did not call for Pascal's resignation.
"I think every business has the right to do whatever they want, but when -- en masse -- all of these businesses decide not to present a movie, they're basically setting themselves up for other people to threaten them," Apatow told Los Angeles Times reporter Amy Kaufman. "Our community is based on freedom of expression. Are we going to suppress ourselves every time someone posts something online? It's a dark future."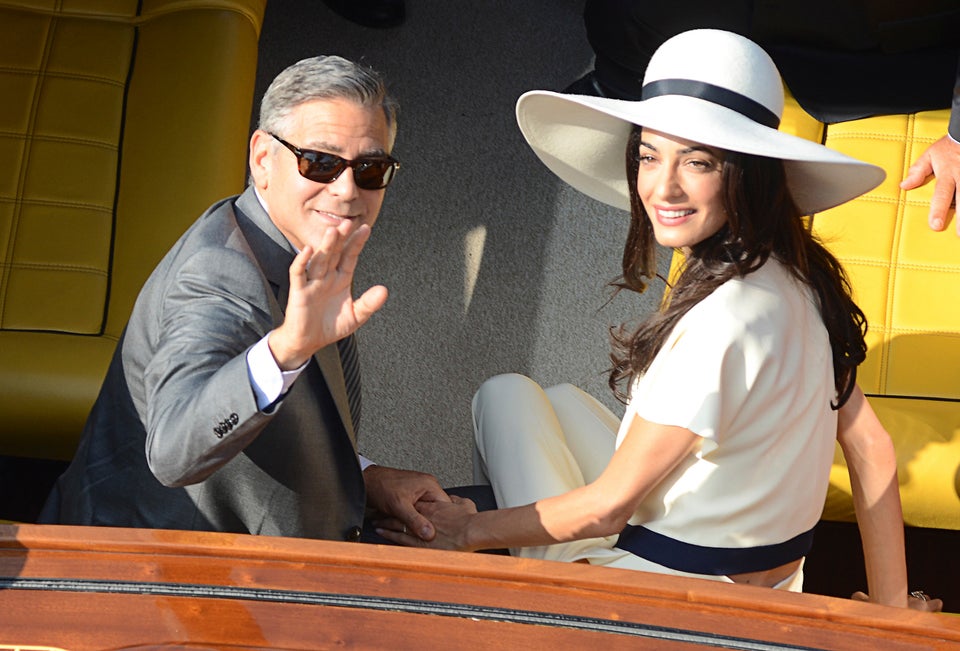 Amal Alamuddin And George Clooney