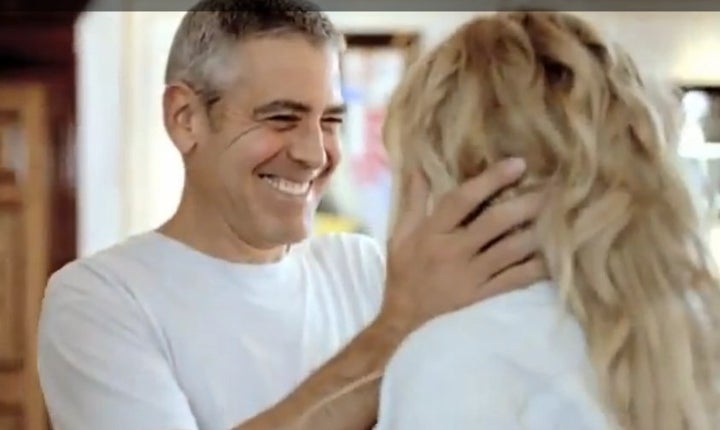 Since splitting from wife Talia Balsam in 1993, George Clooney promised to never get married again. Just ask Elisabetta Canalis.
Which makes his random commercial for Norwegian television even that more hilarious.
Clooney stars in an ad for Norwegian bank DNB NOR, in which he saunters in on a newly wed confused as to what just hit her. "Well hey there, I was letting you sleep," he says, putting on his full charm as she looks at a wedding dress in horror. "I like your dress. It looks better off than on."
Judging by her reaction, maybe he's not quite as big a celebrity up in Scandinavia? Or she hated "The Men Who Stare At Goats," perhaps?
Popular in the Community