But just how much did the Condo go for, exactly?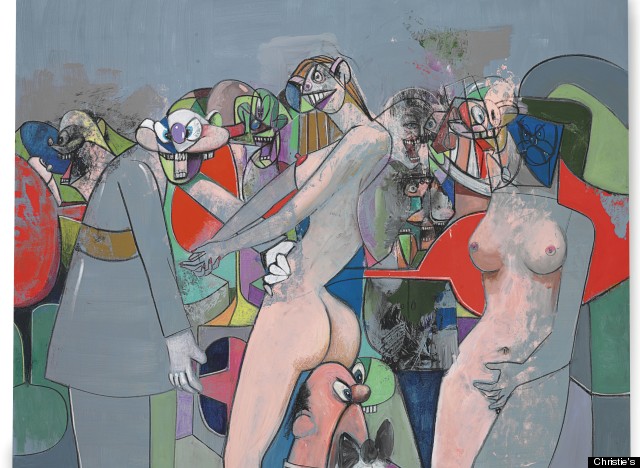 George Condo (B. 1957), The Manhattan Strip Club, signed and dated 'Condo 2010' (upper left) acrylic, charcoal and pastel on canvas, 75 x 95 in. (190.5 x 241.3 cm.) Painted in 2010. Estimate: $600,000-800,000.
The chaotic array of supple nudes and garish, grabbing men sold for a whopping $1.3 million, Christie's announced today. The impressive price tag is the highest ever for the New York-based painter, who is still alive to see his smut-inspired masterpiece turn heads at the prestigious auction house.
So, readers, what do you think of Condo's big Christie's hit? Are you a fan of "The Manhattan Strip Club" or would you rather spend your millions on, say, an actual condo? Let us know in the comments section.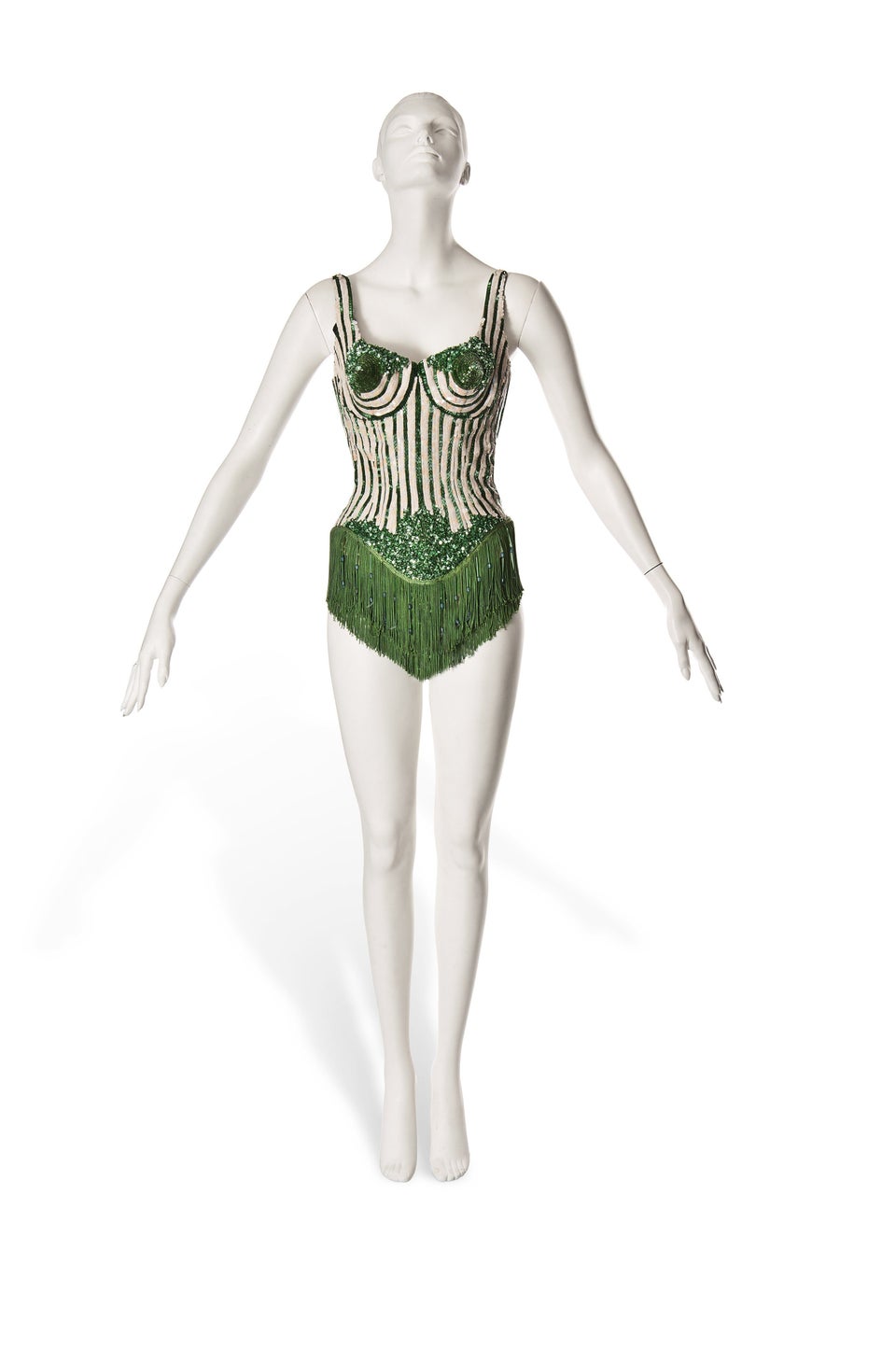 Christie's Pop Culture Sale
Popular in the Community