Brad Parscale late Monday said on Twitter that the conservative attorney "hurts" his wife, White House counselor Kellyanne Conway, with his regular criticism of the president "because he is jealous of her success."
George Conway hasn't responded to Parscale's post.
Parscale's comment followed Conway's tweets on Sunday and Monday in which he again questioned the mental health of Trump, who spent the weekend ranting on Twitter about various topics, including the late Arizona Sen. John McCain, Fox News host Jeanine Pirro and a "Saturday Night Live" rerun.
Trump biographer Michael D'Antonio, who wrote the 2016 book The Truth About Trump, said on Monday's broadcast of "CNN Tonight" that Conway raised "a valid point" questioning Trump's ability to govern. He also explained to host Don Lemon how the lawyer could prove key to taking down Trump.
CNN analyst Ryan Lizza, meanwhile, told Lemon that he believed Conway actually introduced his wife to Trump, so Parscale's tweeted claim that "POTUS doesn't even know him" was false.
"I have four kids and I was getting them out of the house this morning to talk to the president about substance, so I may not be up to speed on all of," she told CNN.
Kellyanne Conway stirred controversy of her own on Monday when she urged people to read the manifesto of the white supremacist accused in Friday's mass shootings at two mosques in New Zealand.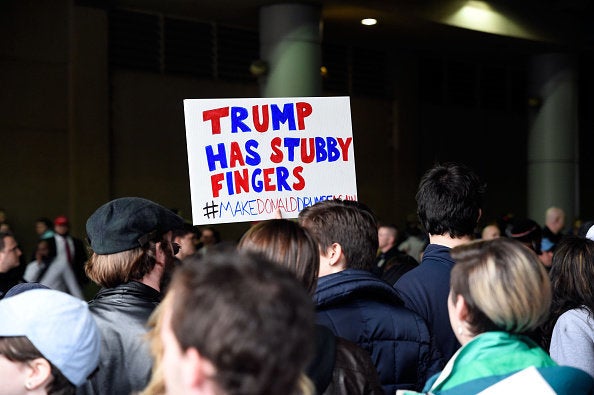 11 Donald Trump Protest Signs