Donald Trump suggested during Wednesday's presidential debate that he won't accept the outcome of the Nov. 8 election should he lose, saying he'll instead keep the country in "suspense" after the results come in.
Trump's defiance flouts the norms of American politics and threatens to undermine democracy. It also breaks with civility traditionally put forward by a losing candidate. It's become customary for the loser of a presidential race to personally call the winner to concede and offer congratulations. Presidents leaving office pen letters to their successors extending well wishes.
Take, for example, former President George H.W. Bush's 1993 letter to Bill Clinton, written as the Democrat was set to take office. Clinton had just defeated Bush in his 1992 re-election bid, yet Bush expressed his wish for the next president to succeed, and offered him advice about dealing with critics.
Jan. 20, 1993

Dear Bill,

When I walked into this office just now I felt the same sense of wonder and respect that I felt four years ago. I know you will feel that too.

I wish you great happiness here. I never felt the loneliness some Presidents have described.

There will be very tough times, made even more difficult by criticism you may not think is fair. I'm not a very good one to give advice; but just don't let the critics discourage you or push you off course.

You will be our President when you read this note. I wish you well. I wish your family well.

Your success now is our country's success. I am rooting hard for you.

Good luck –

George
"We expect to win this race, so it's not going to be an issue, but regardless, we will accept the will of the people," said Republican National Committee spokesman Sean Spicer after Wednesday's debate.
HUFFPOST READERS: What's happening in your state or district? The Huffington Post wants to know about all the campaign ads, mailers, robocalls, candidate appearances and other interesting campaign news happening by you. Email any tips, videos, audio files or photos to scoops@huffingtonpost.com.
Before You Go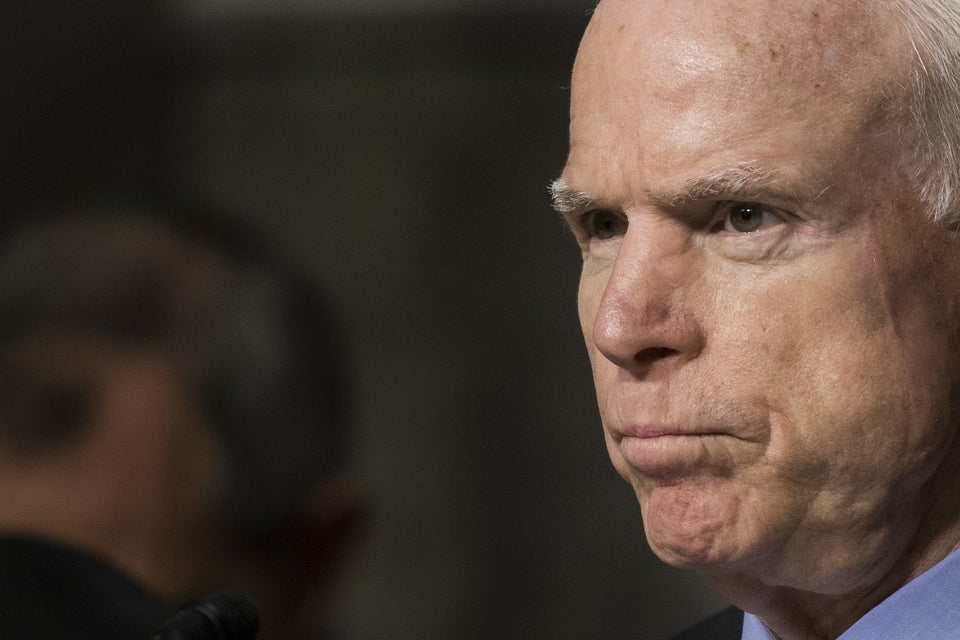 Republicans Who Have Withdrawn Their Support For Donald Trump
Popular in the Community