A 57-year-old man from Carlsbad, California, has done two seemingly impossible things: He planked for more than five hours and he actually made planking cool again (sort of) for the first time since 2011.
George Hood set a new world record on Saturday in Oceanside, California, when he planked for 5 hours and 15 minutes, beating the previous Guinness World Record of 4 hours and 26 minutes set by by Mao Weidong of Beijing, China, last September.
If your memory of Internet memes is fleeting, planking is lying stiff as a board or plank. it was briefly popular in the summer of 2011 before the world moved on to other forgettable fads, such as owling, horsemanning and Vadering.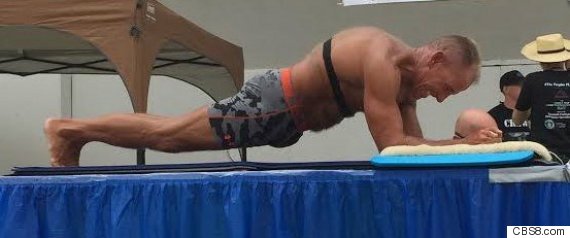 Hood, a personal trainer, spent nine months training for the grueling attempt, sometimes planking up to 30 hours a week with 20-pound weights on his back, NBC San Diego reports.
When it came time to set the record, he had a group of supporters whose sole job was to distract him from the obvious pain.
"They chat amongst themselves. They plant ideas and themes in my head that causes me to get distracted," he told the station. "They bring little gifts up here to the table that I can stare at and draw conclusions, and just study them. All that helps pass time."
Although a large digital clock kept track of the time, the crowd wasn't allowed to tell Hood how close he was to the record. He was informed when he did break it, but just kept going, according to the San Diego Union-Tribune.
"George doesn't know how to stop, which is OK," event emcee Staci Coyer told the appreciative crowd, the paper reports.
Before You Go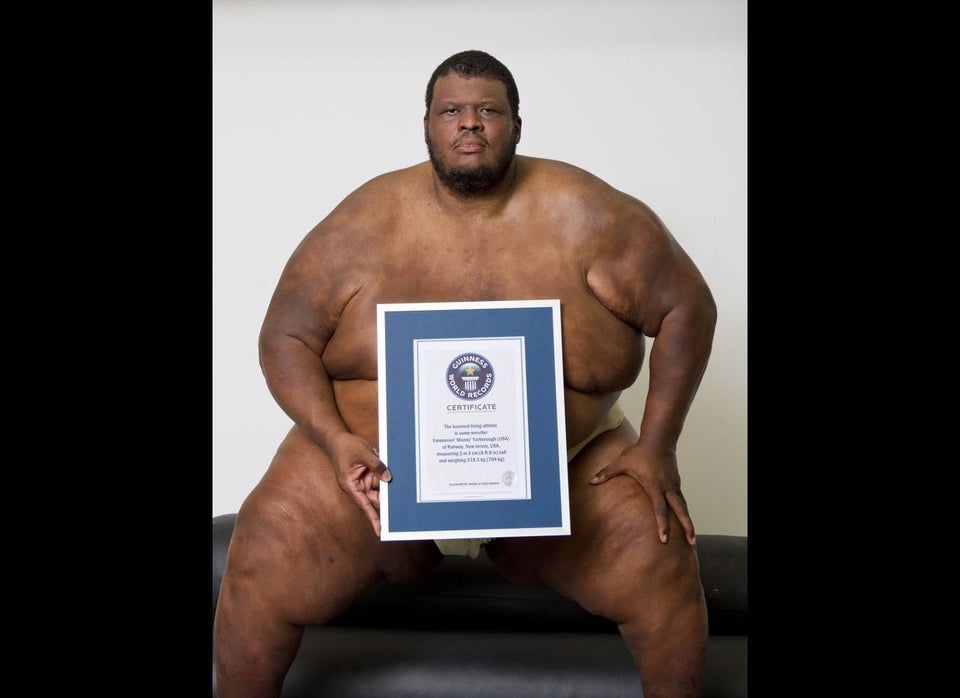 Guinness World Record Athletes
Popular in the Community