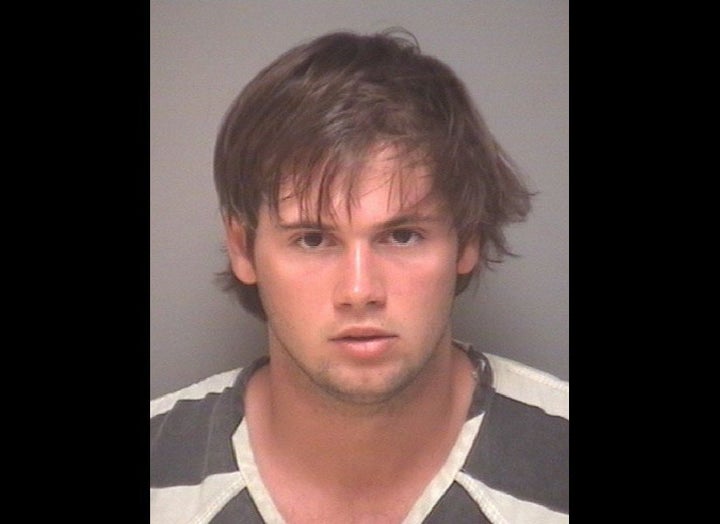 George Huguely lied about where he was the night his ex-girlfriend Yeardley Love died, a former teammate testified Wednesday at Huguely's murder trial.
Ken Clausen, a former University of Virginia lacrosse player, says he saw Huguely return home after midnight on May 3, 2010, and asked him where he had been, The Washington Post reports.
Clausen said that Huguely, now 24, said he'd been downstairs in an apartment of two other teammates.
Clausen questioned his friend's story when Huguely said that one of the downstairs neighbors was drunk, even though Clausen knew that person was working on a class paper, The Post says. Clausen said Huguely's roommate called the teammates who lived below them and was told that Huguely hadn't been there.
When Huguely first returned to his apartment, Clausen said he had a "blank stare" on his face and didn't answer when asked if something was wrong, The Associated Press says.
Several other teammates were called to the stand in Charlottesville today as the defense brought their case to a close, WINA reports.
Players from the UVA lacrosse squad said that Huguely regularly drank heavily, The Daily Progress reports. It's been reported that he was drunk for much of the day before he went to Love's apartment.
Prosecutors claim that Huguely went to Love's apartment, kicked her door open and got into a deadly fight with the 22-year-old woman. Huguely has pleaded not guilty to first-degree murder and five other charges. His defense team has suggested that Love's death stemmed from an irregular heartbeat possibly triggered by a reaction to her Adderall medication and alcohol.
On Tuesday, the doctor who examined Love's body testified that blunt force trauma to her head killed her.
After Love was discovered bloodied and face down on her bed, police questioned Huguely in a taped interview. He told police that he shook her and may have grabbed her by the neck, but insisted that nothing he did could have seriously injured her.
SEE PHOTOS FROM GEORGE HUGUELY CASE:
PHOTO GALLERY
George Huguely
REAL LIFE. REAL NEWS. REAL VOICES.
Help us tell more of the stories that matter from voices that too often remain unheard.
BEFORE YOU GO