CHARLOTTESVILLE, Va. (AP) — A former University of Virginia lacrosse player has been sentenced to 23 years in prison for the alcohol-fueled beating death of his ex-girlfriend.
George W. Huguely V was sentenced Thursday in Charlottesville for the slaying of Yeardley Love, a 22-year-old suburban Baltimore woman who was found face down in her blood-soaked pillow on May 3, 2010. Authorities said the 24-year-old defendant left his on-again, off-again girlfriend to die after he kicked a hole in her bedroom door and physically confronted her about their sputtering two-year relationship. Police said he had been drinking heavily that day.
Circuit Judge Edward Hogshire reduced the jury's recommended sentence by three years. The jury found the Chevy Chase, Md., man guilty in February of second-degree murder and grand larceny. The defense sought a 14-year sentence.
Related
Before You Go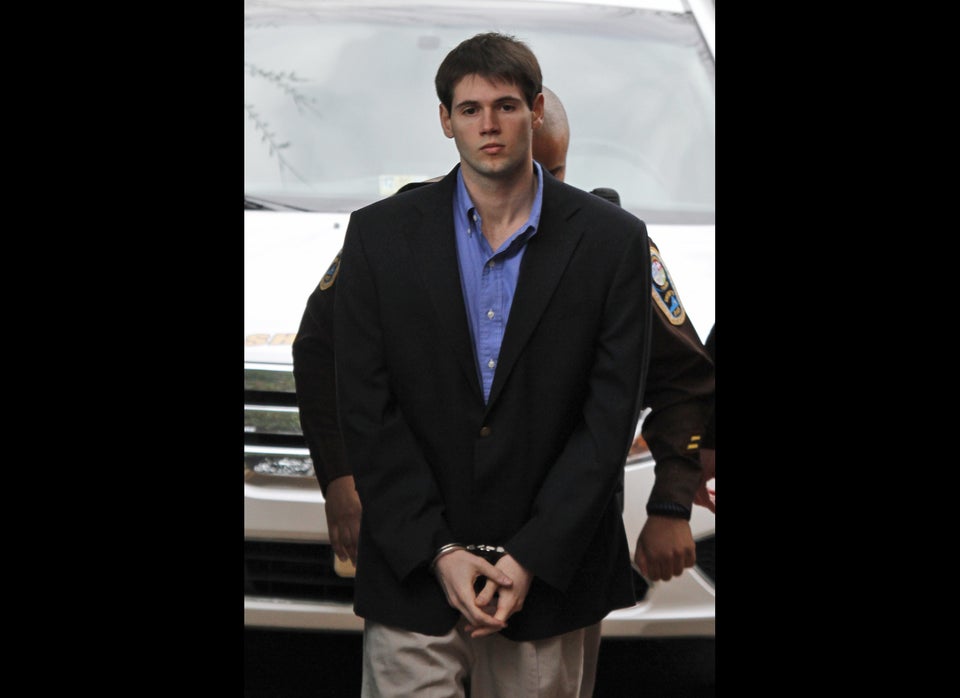 George Huguely
Popular in the Community