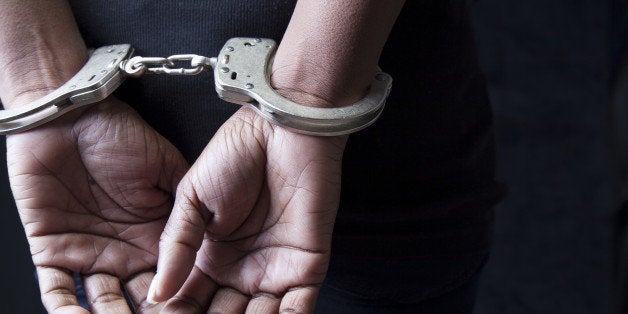 It was May 2010, and the news was filled with a college murder mystery that captured the public's attention. This was a story that had all of the ingredients of love and drama gone wrong, ultimately ending in death. Those involved were the good-looking college athlete and his beautiful all American college girlfriend, Yeardley Love, the victim.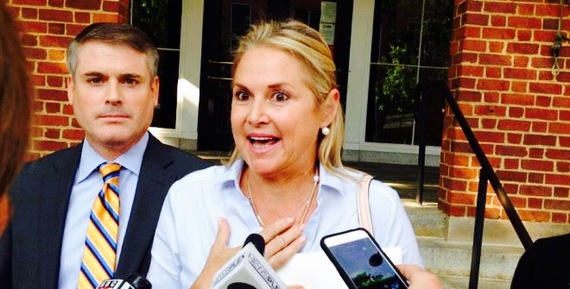 Civil Litigation Attorney Matthew D. Green and Marta Murphy
Like other high-profile, emotionally-charged cases covered in the national media, the alleged perpetrator, George Huguely, found himself described as a dangerous and entitled elitist whose alcoholic battering, left having his long time love dead. Huguely was immediately tried and convicted in the court of public opinion as well as in the court of law. Huguely was drunk highly intoxicated and his girlfriend, also drunk was found dead after a brief encounter.
The story was neatly tied up, and George was sentenced to 23 years in prison for murder in the second degree. The actual facts surrounding this tragedy is something his current lawyer wishes to thoroughly address. Civil Attorney Matthew Green is on a Mission to make things legally right for his client, George Huguely, who he feels was unfairly tarred by blatant, false accusations.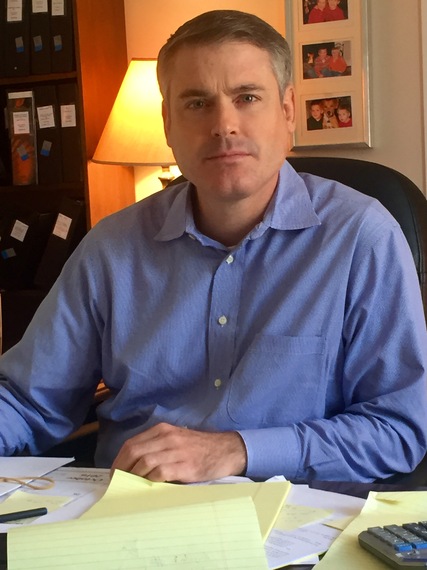 Mr. Green and I sat down to discuss some of the challenges of this case, facts that were overlooked and what he plans to do to correct so many inaccuracies to ensure Huguely's case is fair and just and legally correct.
Dr. Robi: What got you interested in this case?
Mr. Green: When I was first contacted by George, I went and met him in the City of Charlottesville Jail. The jail was filthy, and he was wearing a prison jumpsuit that looked like it had not been washed in 6 months. But despite the circumstances and his recent conviction in the criminal trial, it was clear that this was a bright and articulate young man with a compelling story. He had been so demonized in the media, it was quite refreshing to see him and hear his story. It was clear that he was far from the monster that he had been portrayed. He was a young man who had developed a serious drinking problem that led to a terrible and tragic accident. He really was not that different than a lot of young men his age and a lot of members in society that battle with substance abuse. But his story ended in a tragic death. I instantly thought that but for the grace of God that could have been me or anyone else, I knew that drank way too much on a given night in college.
Dr. Robi: The media and court of public opinion quickly formed an opinion about your client, George Huguely. What information would you like the public to now know?
Mr. Green: The whole timing and sequence of the release of the search warrant led the media to an inaccurate conclusion about what had happened to Yeardley Love and what George had admitted during his police interrogation. Unfortunately, the search warrant's wording gave the misleading impression that George admitted to beating Yeardley's head against the wall. In fact, George stated that Yeardley shook her own head next to the wall to make a point during their emotional conversation. It was proven in court that her head never touched the wall, NONE of Yeardley's DNA was found on any wall in the entire apartment.
Shortly after this search warrant came out, the prosecutor elected to seal the entire police file. This egregious withholding of critical information was unfair to all, most especially the Love family. The file remains sealed to this day. The media and general public failed to learn of the voluminous additional evidence that suggests that there was no physical fight between Yeardley and George. For example, her photos hanging on her bedroom wall were nicely squared with none of the glass broken. Her bedside tables were still standing with lamps and makeup neatly resting on them. All of her clothing remained neatly folded. In short, her bedroom looked nothing like a "bloody crime scene where a brutal beating had occurred".
Dr. Robi: Why do you think your client was mischaracterized?
Mr. Green: I think the media had an emotionally riveting story which they felt would make good copy and would be easy for the public to buy. Specifically, the story was placed into the well-trodden path of spoiled, rich kid who turns rotten. This allowed the media to sell a salacious story and not dig profoundly into the actual facts. In partial fairness to the media, the sealed police file made it very difficult for the media to learn the more complicated and nuanced facts of what actually happened.
Dr. Robi: Do you think the media played a role in the sentencing of your client?
Mr. Green: The jury actually rejected the Prosecutor's request that they return a 1st-degree murder conviction. This finding by them means that they rejected the argument that George intended to kill Yeardley. Since he was so overcharged, they did ultimately settle on a 2nd-degree murder conviction. It is impossible to know what role the heavy coverage played in the outcome. But it would be naïve to fail to recognize that the non-stop press coverage inevitably impacted everyone involved in the trial.
Dr. Robi: There's an interesting video clip of George Huguely being interviewed by the police, where he was crying, in shock, and in total disbelief when told that his girlfriend, Yeardley Love was dead. Would you tell me more about this video?
Mr. Green: The police went to George's apartment early in the morning after Yeardley was found dead. They told him that they were investigating an assault and asked him to go with them to the police station for questioning. George agreed. He went voluntarily. He waived his right to an attorney and answered their questions for an hour. He was unbelievably hungover during the interview. He had limited recall of the night before because he was suffering from alcohol induced amnesia or what is commonly called a black out. When prompted by information provided by the police, he started to slowly recall facts and some of the specifics. But despite all of that, he did his best to tell them everything that he could remember. He made no attempt to deny that he was there. He admitted many damning facts about his presence. However, he clearly had no idea that Yeardley was seriously hurt, let alone dead. When the police gathered all the information that they wanted, they finally told him the truth. And he was clearly devastated, to say the least.
Dr. Robi: It has been noted that Sharon Love, Yeardley's Mother, has been quoted as stating that the murder of her daughter was not intentional. Can you talk more about this?
Mr. Green: This question is best put to Sharon Love. But in a legal brief she filed in federal court in Maryland, she makes a lengthy argument citing numerous facts with expert opinions to make the point that point that George never intended to harm, let alone kill, Yeardley Love. She cites a number of facts in support of this including:
1. George never struck Yeardley.
2. When George left the apartment, Yeardley was alive and appeared fine.
3. Her roommate returned approximately two hours later and found her unresponsive.
4. There were no signs of an altercation in her bedroom.
5. The witness in the apartment below Yeardley's never heard any yelling, cries for help or signs of a struggle.
6. The roommate thought she was suffering from alcohol poisoning and called 911 with that report.
7. The paramedics could not resuscitate her, but the only physical injuries were a bruised and swollen eye, a small amount of dried blood.
On her nose and mouth, and an abrasion under her chin.
8. Finally, Sharon Love retained a forensic psychiatrist, Neil Blumberg, M.D., to opine that George was so drunk that he could not know that his actions were wrong and that he could not form any intent behind his actions.
It is really striking that the mother of the victim, Yeardley Love, in her first public description of the events surrounding her daughter's death, describes the exact same scenario that George has maintained all along. Despite the dogged attempts of the Prosecutor to paint this as an intentional act, it simply was not.
Dr. Robi: What are you hoping to achieve for George Huguely?
Mr. Green: To this day, George would be the first to tell anyone that he is legally responsible for Yeardley's death, both in a criminal context and a civil context. But just as the criminal system has different degrees of fault, the civil system as different degrees of legal liability. We hope to show that Yeardley's death was the result of a drunken accident.
It was not the result of any conscious intent on George's part to kill or harm Yeardley. That finding in the civil context would not change his criminal conviction. But it is important that the fuller truth of what actually happened in Yeardley's bedroom come out. The overwhelming weight of the facts points to a drunken accident, and not to the grossly unfair, blatant, and false accusations that surfaced in the immediate aftermath and remains in the public's perception. We hope to prove that in the civil trial we will prove it was nothing more than a tragic accident.
George will still be liable for Yeardley's death, but it is important for George that the jury realizes that this death was accidental and in no way intentional.
REAL LIFE. REAL NEWS. REAL VOICES.
Help us tell more of the stories that matter from voices that too often remain unheard.