 While attending a ceremony at the White House on Thursday for the unveiling of his son's presidential portrait, former President George H.W. Bush showed off a particularly patriotic fashion choice.
As the former president's spokesman Jim McGrath tweeted, it was "all about the socks" for Bush 41:
A close-up of the socks, courtesy of AP: The former president, along with his wife Barbara and other members of the Bush family, returned to the White House to celebrate the unveiling of George W. Bush's official presidential portrait. The Associated Press reports:
Obama told Bush and an assembly of former Bush aides and Cabinet members on Thursday: "We may have our differences politically, but the presidency transcends those differences."

Bush, light-hearted and expansive, saluted artist John Howard Sanden for "a fine job with a challenging subject."

With George Washington over his shoulder, Bush jokingly noted symmetry in the lineup of presidential portraits: "It now starts and ends with a George W."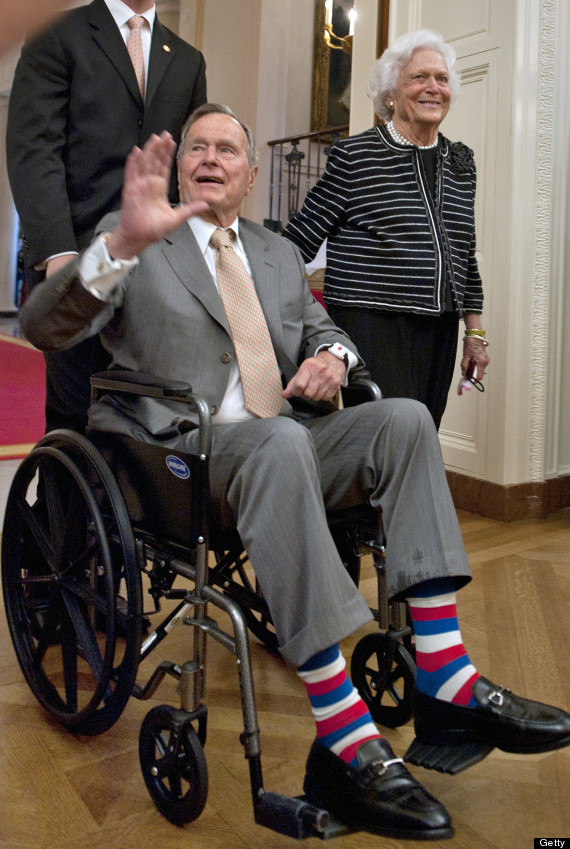 Popular in the Community