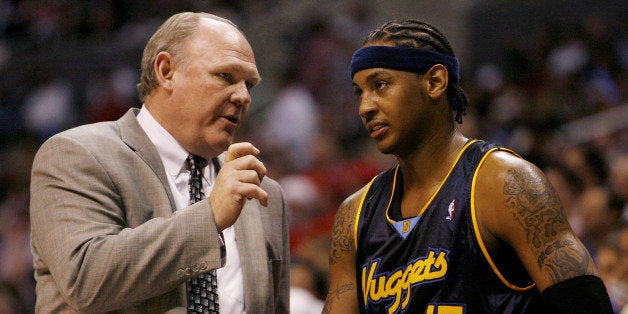 Sports has long been considered as having value beyond entertainment. The benefits of sports have included instilling discipline and teamwork for youth in need of guidance. Sports helps young men and women experience the thrill of victory and provides opportunities to learn from defeat. Participation in sports has given confidence to children who previously lacked it; and in many cases sports has given youth a reason to look forward to school when they struggle academically. Sports have allowed millions of young people to go to college and pursue careers. There are no shortage of people who have credited their participation in sports like basketball, football, baseball, and boxing with transforming their lives. Yet one of the most important aspects of sports is the family atmosphere and camaraderie which is created by joining a team. In sports your teammates become like brothers and sisters, and in many cases the coach becomes a father or mother figure. This is especially true for young men or women who were not raised by their biological father or whom did not have a father figure at home. For young African American men in particular who are disproportionately raised without their fathers, their coach may be the only father they have ever known. For this reason, George Karl's criticism about Carmelo Anthony in his upcoming book (that his struggles as a man and presumably as a player can be attributed to not having a father), can be seen as an act of betrayal. These statements also demonstrate why it is important for black adolescent males to be mentored by black men.
Although there have been many who successfully work with people from different backgrounds; there is intrinsic value in actually having walked a mile in someone else's shoes. For African American children that grow up without a father in the home, there is a special understanding and admiration which can only come from being mentored by a black man. Specifically what black men can bring into the life of black adolescents is an empathetic approach rather than a sympathetic one. When you truly have empathy for the people you work with, you don't become frustrated with their struggles or shortcomings, you help them to overcome them. When you truly have empathy for someone, you appreciate their accomplishments (both professional and personal) and you care for them beyond the capacity where you've met them. This is where George Karl failed Carmelo Anthony. Because George Karl could not empathize with Carmelo Anthony's experiences, he did not see him beyond the basketball court. As a result his shortcomings on the court, were seen as shortcomings as a man. The reality for Carmelo Anthony appears to be the opposite. Having been raised without his father, who died of cancer when he was young, Carmelo Anthony is now a married father. A recent video shows Carmelo Anthony teaching his son to play basketball. Having successfully made the transition from fatherlessness to fatherhood, Carmelo Anthony has broken a cycle and provided a positive example for millions of African American children. If Carmelo Anthony never wins a NBA championship, his role as a father after not being raised by his father, is something to appreciate and admire. I can appreciate the same in Kenyon Martin, who recently discussed his own experiences in raising his son, as well as Lebron James. All of these men serve as positive examples of fatherhood in the African American community, and they serve as examples off the basketball court.
Having gone through similar experiences is what makes black men best suited to work with black youth, especially black adolescent males. There are many black men who understand the pain of having grown up without a father, because that was also their reality. Even for black men who were raised with either their father or both parents, all understand the trials and experiences of growing up as a black man in America. The experiences of black men who serve as mentors can help guide black youth. Black men also possess the empathy of the challenges faced by young black males, which is too often missing and is reflected in George Karl's comments. Black men know how to push our youth and when to back away. Black men are able to recognize the potential and abilities of black youth. Black men know when to scold and when to hold. Black men know what black youth are able to achieve and overcome because more often than not, they had the same journey. I don't know Carmelo Anthony, so I don't know whether he had any black male role models growing up. I do feel confident in speculating that if Carmelo Anthony did have black male role models, they would be equally as proud of his growth as a man, as they would his accomplishments as an NBA star. I am also sure they would condemn the statements made by his former coach. I hope George Karl's comments inspire more black men to mentor fatherless youth in our community, they need us to help guide them.
Calling all HuffPost superfans!
Sign up for membership to become a founding member and help shape HuffPost's next chapter