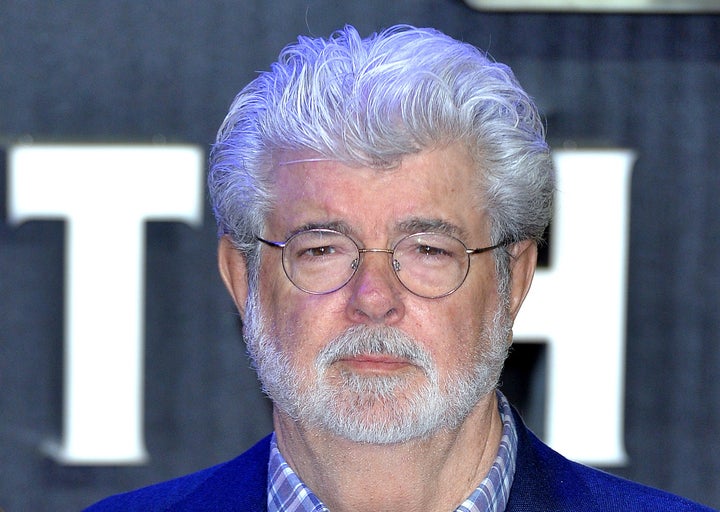 LOS ANGELES (Variety.com) - While Disney has to be pleased with the way its $4 billion acquisition of Lucasfilm is turning out, thanks to the galactic success of "Star Wars: The Force Awakens," the man who created the "Star Wars" universe doesn't feel the same way.
In an interview with Charlie Rose, George Lucas spoke about everything from his and Disney's branching vision to the deal itself. Lucas, who has always been protective of his series and even refers to them as his "kids," hasn't been looking back well on the deal with Disney (via Collider).
"I sold them to the white slavers that takes these things, and...," Lucas said before laughing and deciding it better not to finish.
The father of "Star Wars" also opened up about why he and Disney were split on their decisions for the franchise's future.
"They looked at the stories, and they said, 'We want to make something for the fans,'" Lucas said. "They decided they didn't want to use those stories, they decided they were going to do their own thing. ... They weren't that keen to have me involved anyway -- but if I get in there, I'm just going to cause trouble, because they're not going to do what I want them to do. And I don't have the control to do that anymore, and all I would do is muck everything up," he said. "And so I said, 'OK, I will go my way, and I'll let them go their way.'"
Lucas described "Star Wars: The Force Awakens," the film that resulted from Disney's vision, as "a retro movie."
"I don't like that," he said. "Every movie, I work very hard to make them completely different, with different planets, with different spaceships, make it new."
"Star Wars: The Force Awakens" has been a massive success in the two weeks it has been out, becoming the ninth-highest box office performer ever with $1.23 billion in global box office receipts.
UPDATE: Lucas issued a statement on Thursday walking back star wars his comments on "The Force Awakens," in which he said that he misspoke when he compared Disney to "white slavers," describing it as "a very inappropriate analogy." Here's the full statement:
I want to clarify my interview on the 'Charlie Rose Show.' It was for the Kennedy Center Honors and conducted prior to the premiere of the film. I misspoke and used a very inappropriate analogy, and for that I apologize. I have been working with Disney for 40 years and chose them as the custodians of Star Wars because of my great respect for the company and Bob Iger's leadership. Disney is doing an incredible job of taking care of and expanding the franchise. I rarely go out with statements to clarify my feelings but I feel it is important to make it clear that I am thrilled that Disney has the franchise and is moving it in such exciting directions in film, television and the parks. Most of all I'm blown away with the record breaking blockbuster success of the new movie and am very proud of JJ and Kathy.
CORRECTION: An addition to this article inserted by HuffPost previously stated the release year of "Star Wars: Episode IV - A New Hope" incorrectly.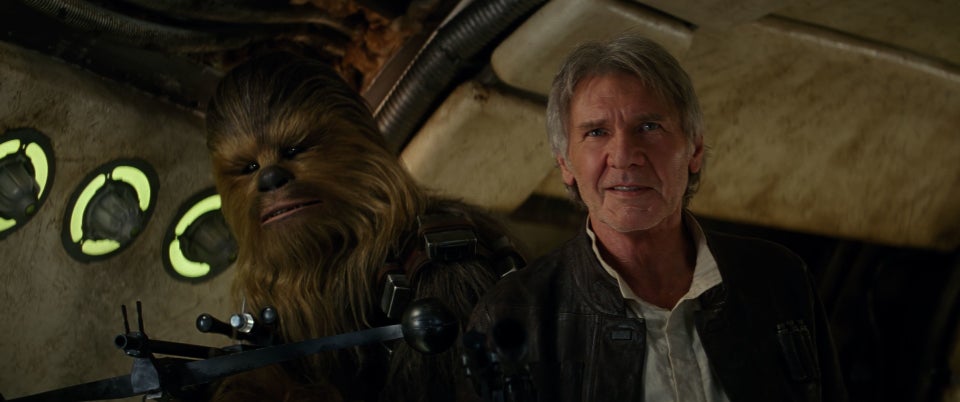 'Star Wars: The Force Awakens'
Support HuffPost
The Stakes Have Never Been Higher
Popular in the Community