Here's an exclusive photo of newlyweds George Lucas and Mellody Hobson!
The visionary "Star Wars" filmmaker wed the Ariel Investments president before an intimate gathering at Skywalker Ranch, in Marin County, California, at 5 p.m. on Saturday, June 22.
The ceremony was officiated by journalist Bill Moyers, who famously interviewed the writer Joseph Campbell at Skywalker Ranch for a landmark documentary series in 1988. According to Arianna Huffington, who was in attendance, Moyers spoke so movingly that several married couples said afterward that they felt they'd renewed their own vows.
"It only takes one person to have met the love of your life," Moyers, who was a Baptist minister before launching his illustrious career in journalism, told the bride and groom. Moyers went on to quote the 13th-century Persian poet Rumi: "When I heard my first love story, I was thinking of you."
Lucas' longtime friend and collaborator Steven Spielberg gave the toast from the groom's side, joking that The Force finally had a name: Mellody. John W. Rogers, Hobson's fellow executive at Ariel Investments, spoke on behalf of the bride. And director Francis Ford Coppola read a poem by Maya Angelou.
Van Morrison flew in from Ireland to perform at the reception, which took place on the Skywalker Ranch soundstage. Janelle Monae also performed, and former New Jersey Senator Bill Bradley, who has known Hobson since she was 17, gave away the bride and offered a toast before the cake-cutting ceremony.
This is the first marriage for Hobson, 44, who wore a white dress by Peter Soronen and changed skirts between the ceremony and the party. Lucas, 69, has been married once before, to film editor Marcia Griffin. They adopted a daughter together, and Lucas adopted two more children after they divorced, in 1983. Lucas' son, Jett, was his best man, and his daughters, Katie and Amanda, served as bridesmaids.
In addition to serving as president of Ariel Investments, Hobson is chairman of Dreamworks Animation and a financial contributor with CBS.
Lucas' contributions to popular culture include the Indiana Jones saga, which he co-created with Spielberg, and "American Graffiti," which he directed in 1973. Last October, Lucas sold his production company, Lucasfilm Ltd., to the Walt Disney Company for $4.05 billion. "Star Trek" director J.J. Abrams soon signed on to direct the first in a series of planned "Star Wars" sequels, set to begin filming early next year.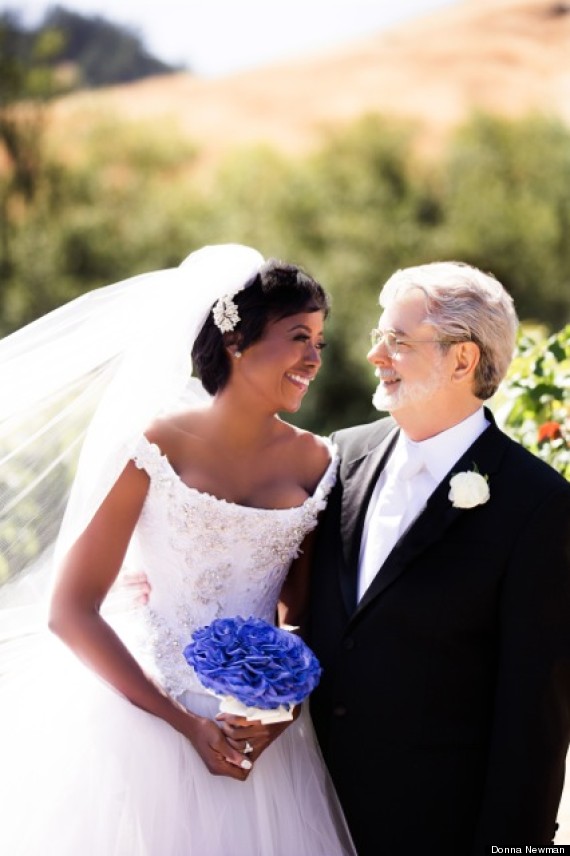 Correction: Due to a typo, an earlier version of this article misrepresented the sale price of Lucasfilm.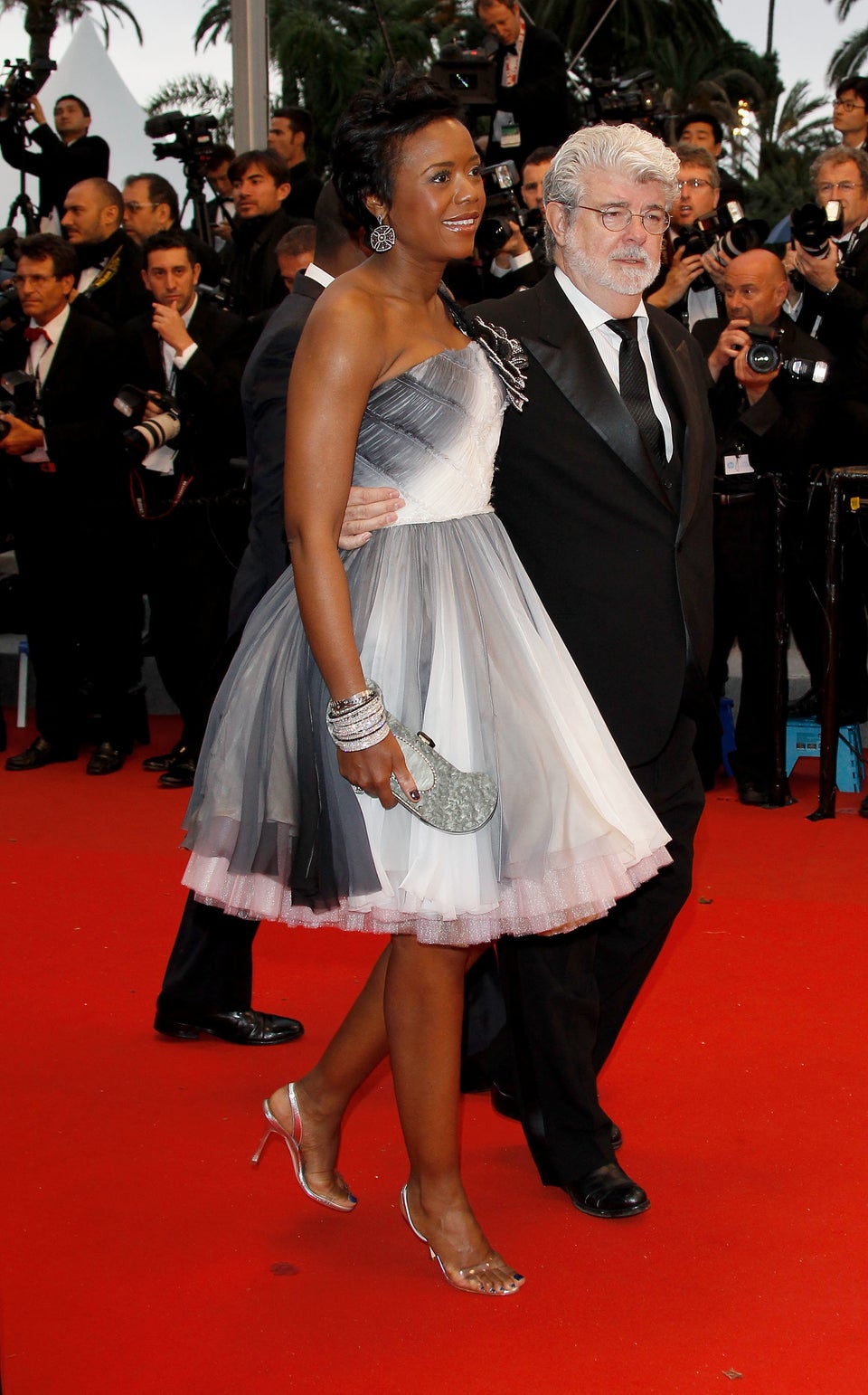 George Lucas & Mellody Hobson
Related
Popular in the Community