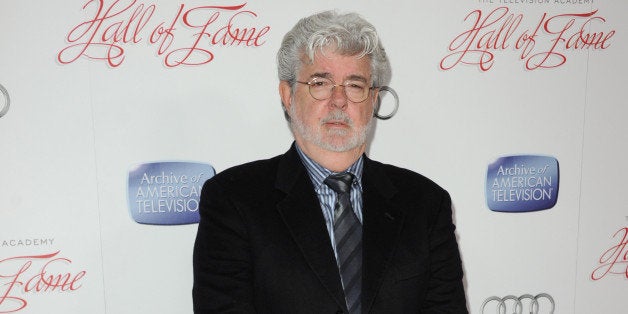 As of early December, George Lucas had no plans to watch the first trailer for "Star Wars: The Force Awakens." Now, things have since changed for the mastermind behind the galaxy far, far away.
"I saw the trailer," Lucas told Page Six at a screening of his new animated film "Strange Magic" on Saturday. "I saw it in a theater because I don't watch movies online."
Lucas gave this brief response when asked whether he liked the teaser (but keep in mind that he reportedly said it with a smile): "Yeah, it was intriguing."
That smile may be the closest we'll come to an endorsement from the hands-off creative consultant of J.J. Abrams' forthcoming sequel, as the two directors apparently haven't spoken much throughout the making of "The Force Awakens." The circle is about as complete as it can be at this point.
BEFORE YOU GO
PHOTO GALLERY
Our 20 Favorite 'Star Wars' Characters