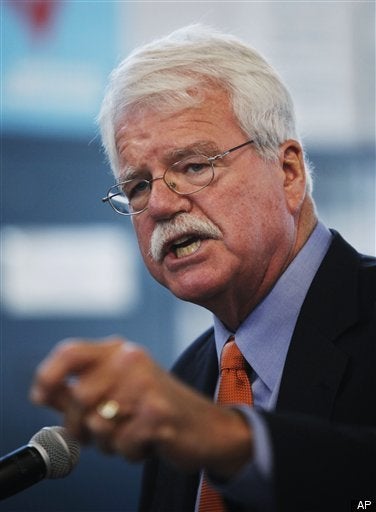 WASHINGTON -- U.S. students ranked "average" in an international education assessment released on Tuesday, but House Education and Labor Chairman George Miller (D-Calif.) is giving the country's school system an F.
"Average won't help us regain our global role as a leader in education. Average won't help our students get the jobs of tomorrow. Average is the status quo and it's failing our country," Miller said in a statement Tuesday.
Education Secretary Arne Duncan called the results "a massive wakeup call," adding that the findings released earlier today by the Organisation for Economic Co-operation and Development "show that a host of developed nations are out-educating us."
The OECD Programme for International Student Assessment report, which compares the knowledge of 15-year-olds across 70 countries, found that Korean and Finnish students scored the highest marks overall. More generally, the report found that Asian students, especially students from China, tended to score above their counterparts from other parts of the world.
On a scale of 1,000, Americans received 500 in reading, 487 in math and 502 in science. Although American students did make small gains in science and math, they continue to lag significantly behind other countries in those subjects.
"The difference between the countries at the top of these rankings and the U.S. is that the countries who are outperforming us have made developing the best education system in the world a national goal," Miller said. "They've recognized that the strength of their economy will be inextricably tied to the strength of their education system in the 21st century."
The OECD report's authors concluded that over the next 20 years, raising scores in math, science and reading by 25 points would result in a gain of 41 trillion dollars for the U.S. economy.
"The educational success of other countries while the U.S. has stagnated is a clear, unequivocal sign that a shift in federal education policy is absolutely necessary," Miller said. "It is time we decide as a nation that we can no longer afford to stay just average. Average is not good enough for a country as great as ours."
Popular in the Community